It just occurred to me that many of the most memorable (and not to mention true-blue) Bollywood heroes of our "time" have had the unique distinction of being called "Rahul." Be it Bollywood's favorite stage name or one they happen to have been born with; we're now in an age where a guy called Rahul can't walk down the streets of (high-society) Mumbai without eliciting a giggle, once his moniker is made public.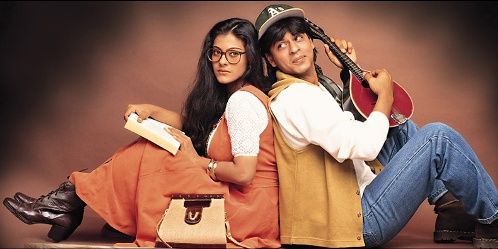 Undoubtedly the original romancing "Rahul" is non other than Shah Rukh Khan himself who's played Rahul the lover-boy in all his movies with shades of Rahul the college-brat in Kuch Kuch Hota Hai; Rahul the tragedy king in Kabhie Khushi Kabhie Ghum; Rahul the artiste in Dil To Pagal Hai; Rahul the "yes-man" in Yes Boss; Rahul the (I'm-not-sure-I-never-saw-it) in Zamaana Dewwana; Rahul the stuttering anti-hero in Darr; even Rahul the blink-and-you-miss-it cameo in Har Dil Jo Pyar Karega.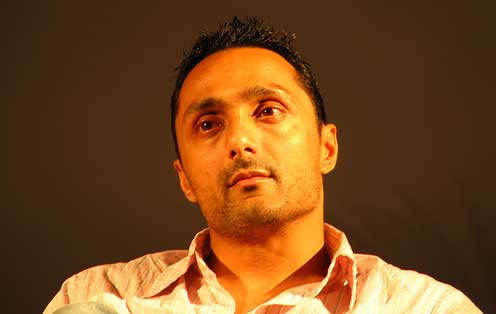 The enigmatic and egotistical Rahul Bose qualifies for this list by virtue of his insistence (to anyone who'll listen) how he's so not Bollywood (ironically doing so in typical Bollywood bad-boy fashion.) With talent that appeals to both boys and girls and fans who will remain die-hard (until they actually meet him and are devastated) this Rahul is dynamite. (And by that I mean, for some a thrill and for others, a terrifying experience.)
And who can forget the comeback-kid Rahul Roy. After much ado about his Aashiqui with Anu Agarwal (in which, ironically his name was also Rahul) he committed career hara-kiri with a series of flop films (some involving him turning into a wolverine every full moon. The X Men may argue he was just ahead of his time.) But come on, you loved him in Phir Teri Kahani Yaad Aayi (where he played Rahul again) with the superbly psychotic Pooja Bhatt.  Enjoy this blast from the past courtesy youtube…
[youtube=http://in.youtube.com/watch?v=M5WIaWBJP84]
At any rate Big Boss Season 1 catapulted him in to small screen success and, surprisingly he won! (I wonder what he thinks of his namesake in Season 2…)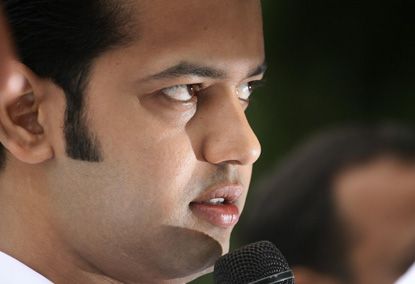 That would be the notorious Rahul Mahajan (who recently staged an unsuccessful "jail-break" and a relatively anti-climatic walk-out from Big Boss Season 2.) From notorious political brat he's gone to quirky (and somewhat lovable) household staple in a 92 days. What triggered his hasty exit from the house you wonder? Well I'm guessing its a combination of ego, having had enough of this self-imposed detox and a very big crush on Monica Bedi. (I'm willing to take bets that a serious role-reversal is on the cards in that canoodle come Christmas.)
Reality TV tip: if you play chicken with the boss you're going to end up in a curry.
So the next time you meet a "Rahul" in the flesh, don't be hasty to judge and dismiss. Chances are you have the rare opportunity to explore the (as yet) uncharted territory of his undoubtedly extraordinary existence.
*This post is dedicated to a random Rahul.You know who you are.