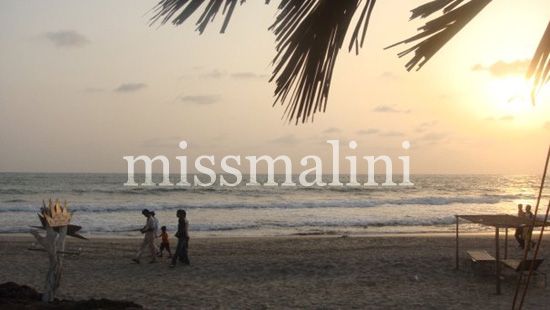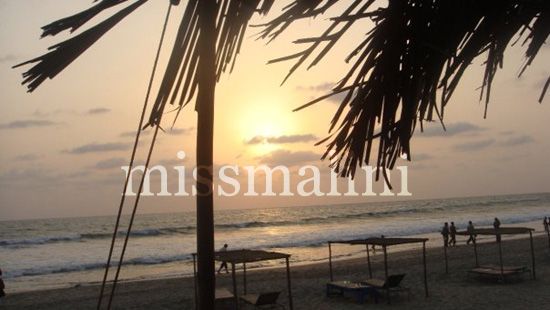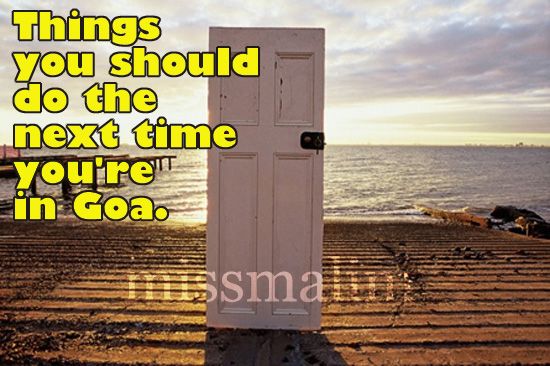 So here goes nothing;  (loosely inspired by a website I think is just awesome, check out Post Secrets when you have time to spare and want something to BLOW YOUR MIND!) I humbly present "Things you should do the next time you're in Goa – A Photo Journey."
I'm back! So Goa was divine as always and I've discovered a few more fabulous "must dos" for whenever you do manage to make it over there. First up if you go at the end of April prepare to sweat! It was sizzling hot, but the upside is that the water was incredibly warm making that initial journey into the (usually chilly) ocean absolutely painless.
Even though La Plage was closed for the season the Leela Cottages down the beach more than made up for it. These have to be the fanciest "beach shacks" I've ever seen. Air conditioned (well mostly until there's a voltage fluctuation) with nice big rooms, a fridge, loads of cool antique furniture and a hammock outside. Off-season they cost about 200ors ($40) and the most expensive they get is 6000rs ($120) around New Year's Eve. The cottages are nestled amongst tall palm trees* and a 15 second stroll gets you to Ashwem beach.
*We had several amusing (and yet ever-so-slightly eerie conversations about how many falling coconuts kill people on average but one of my favorite websites about random facts called The Straight Dope has now put that legend to rest. Phew. But still, I'd keep an ear alert for any rustling sounds coming from above when taking that leisurely stroll!)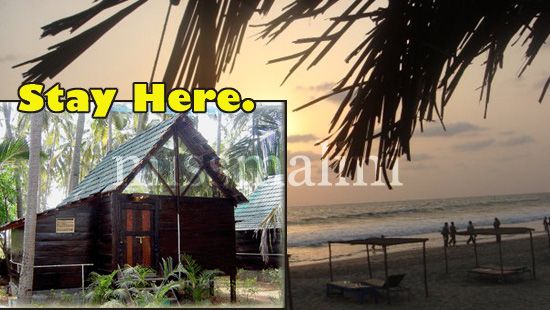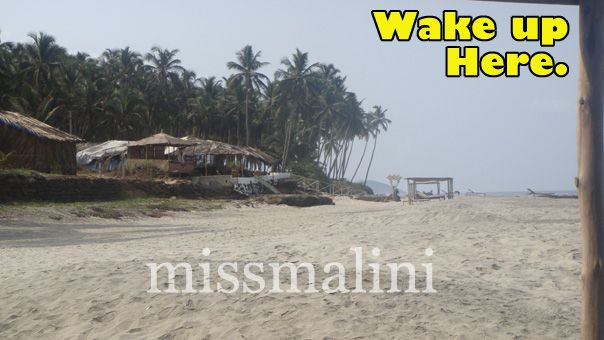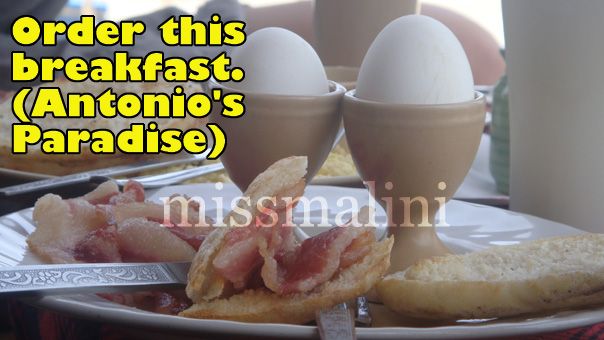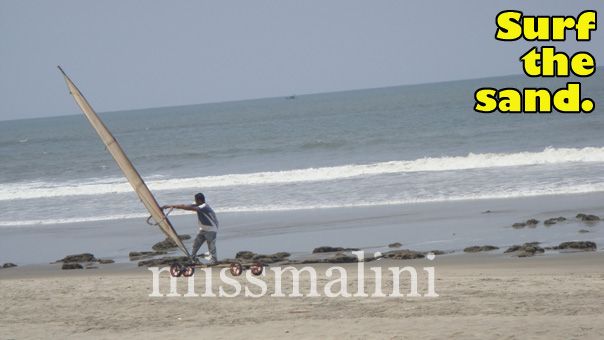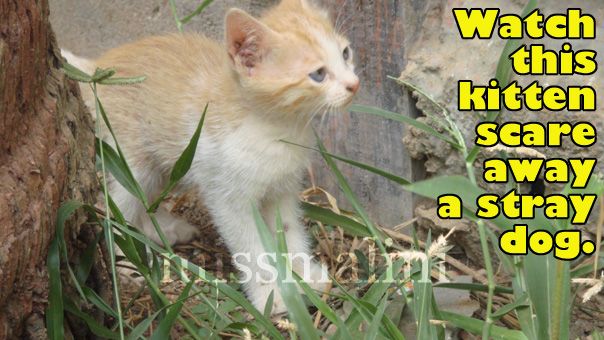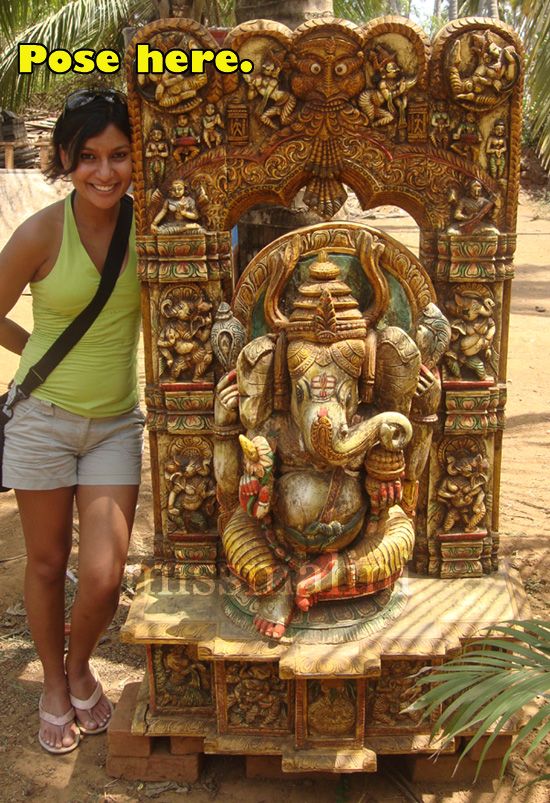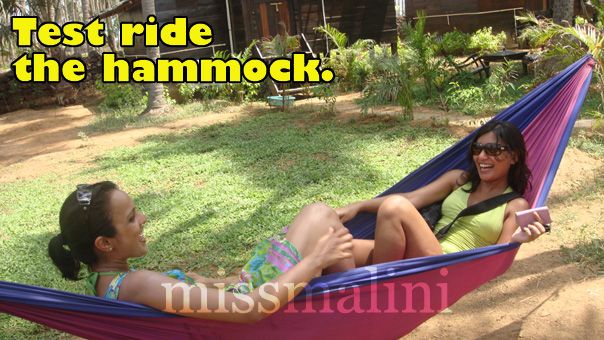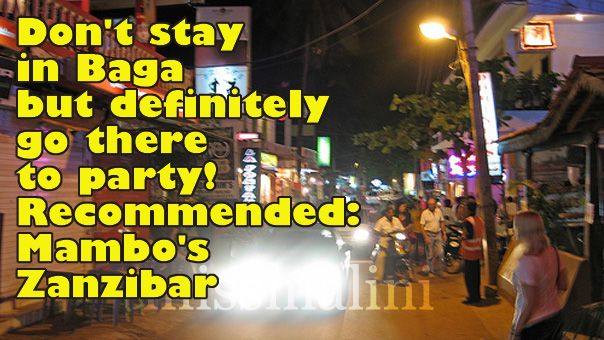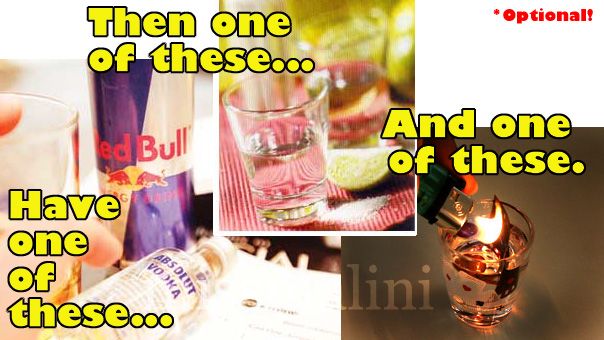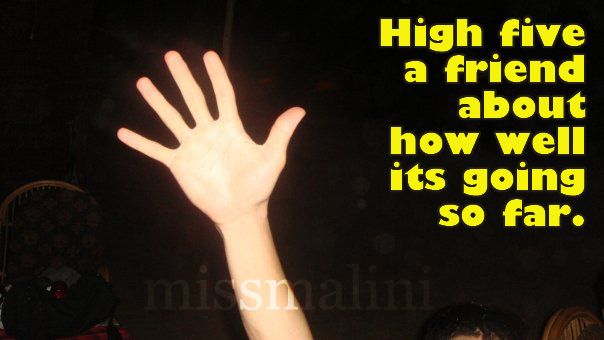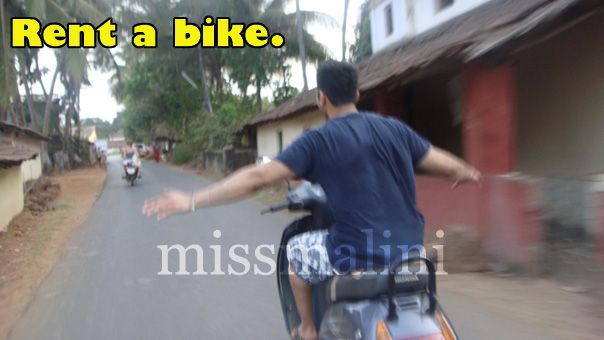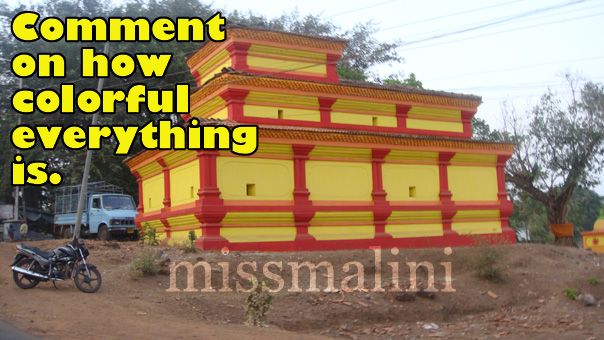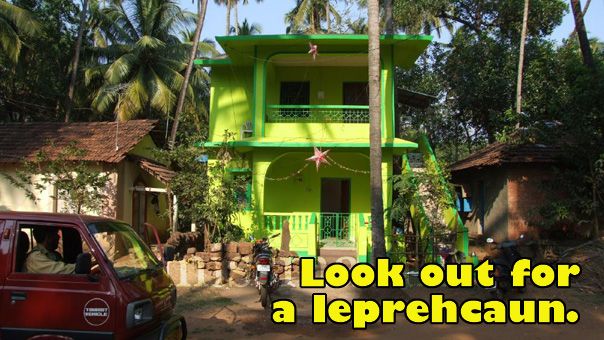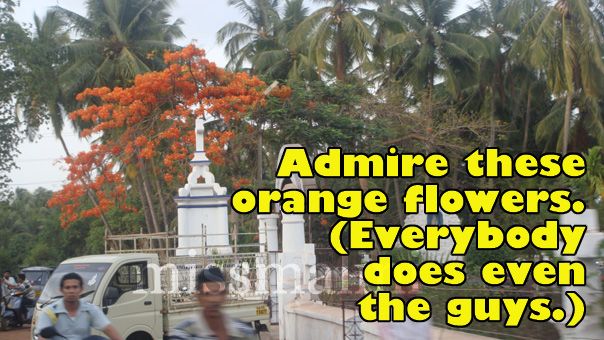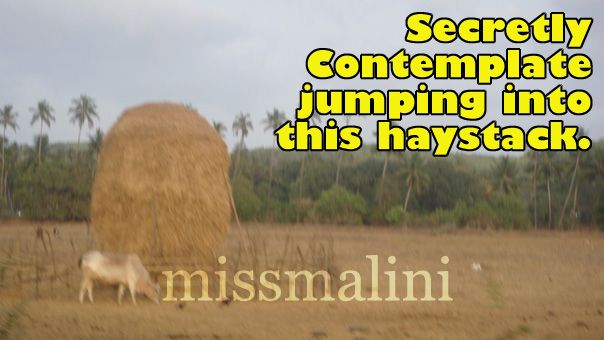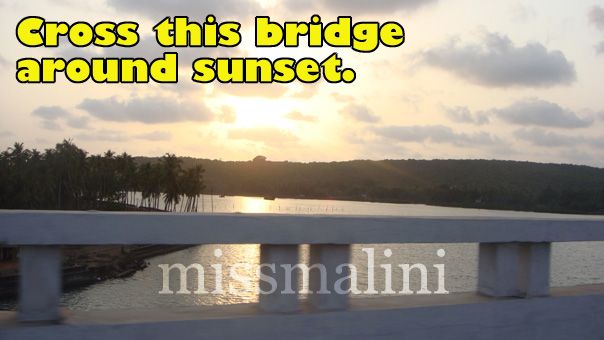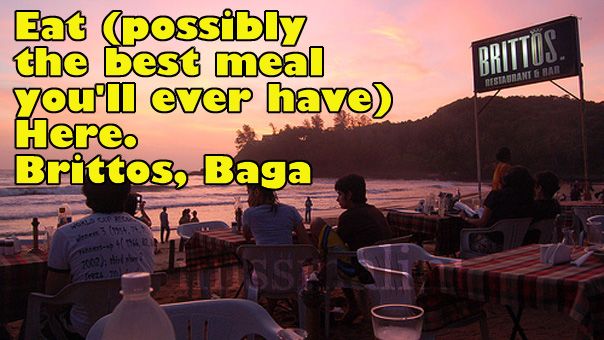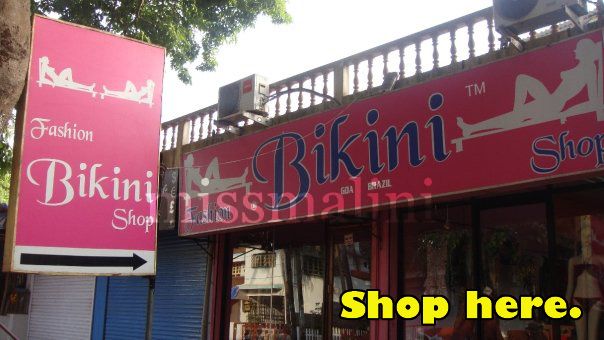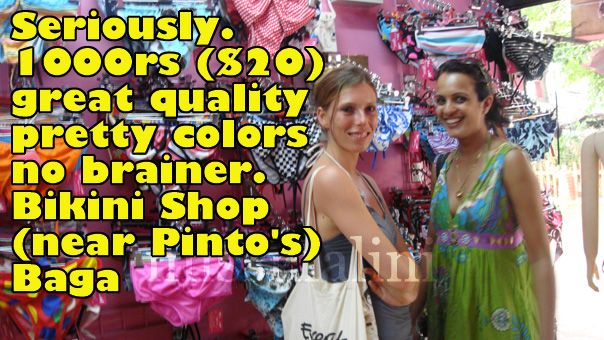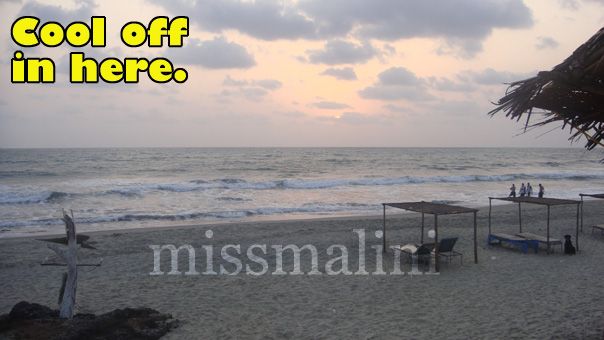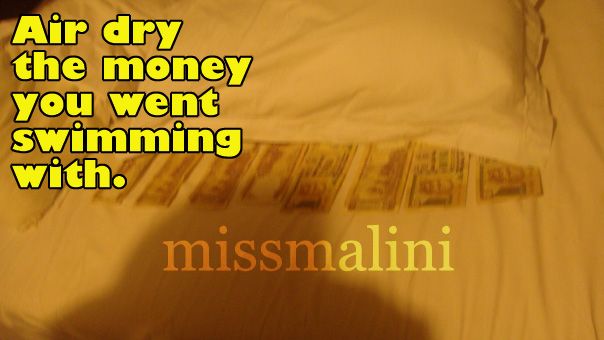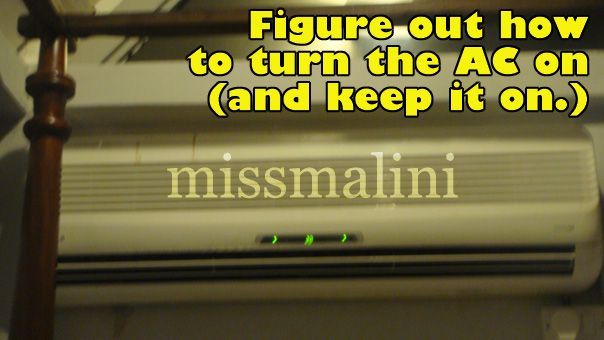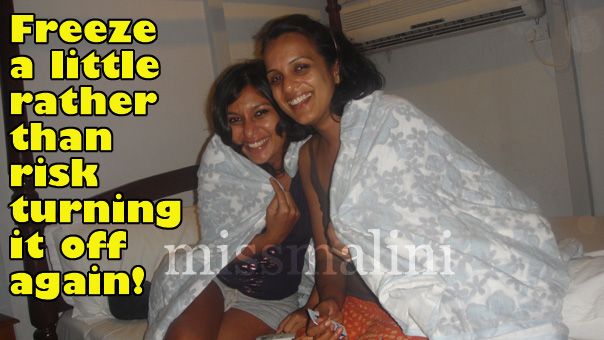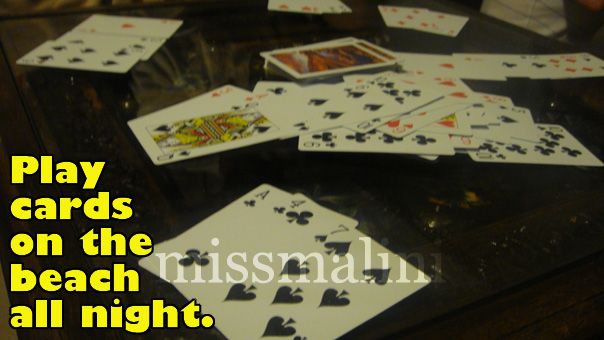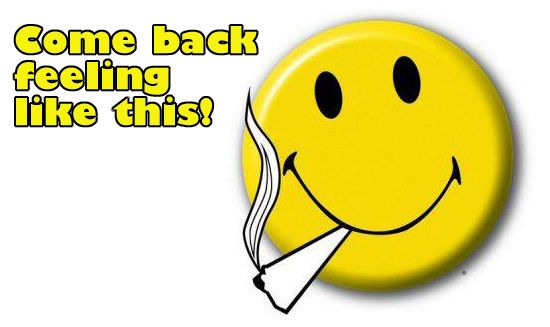 P.S. So I didn't manage to track done Konkona and Ranvir but If you hang around Goa airport often (or long) enough you're bound to spot a celebrity.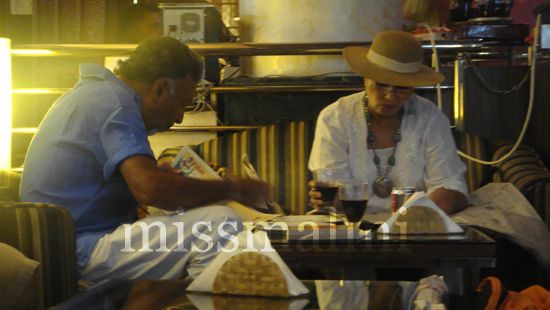 Last time it I saw Sunil Shetty and Prem Chopra and this time Suresh & Devika Bhojwani on holiday mode. When someone asked him how long he was in Goa for Suresh quipped, "We practically live here!"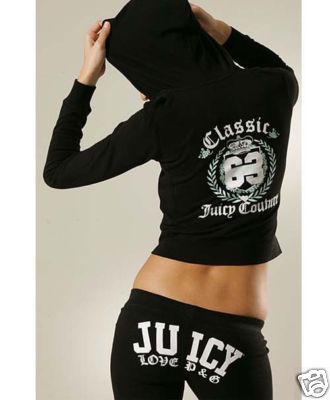 At Mumbai airport around 4pm as I waited at the baggage carousel I overheard this exchange (in Hindi) between two ladies:
"Look how thin she is…"
"…and so fair!
when I whipped around to see who they were talking about I spotted Kajol shuffling along happily (the way only real Bollywood divas know how to shuffle – with attitude) obviously returning from some mass family holiday. She looked really cute in a brown Juicy Couture track-suit. I tried to take a picture but my camera was exhausted from my Goa sojourn. She did look super fit though and clearly she knew it!
Meanwhile Neha Dhupia was outside BBQ Nation in Bandra, Mumbai in a summer dress with her hair up in curlers preparing for a night shoot I'm guessing.