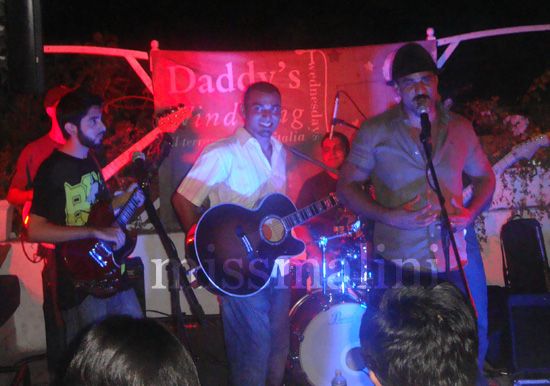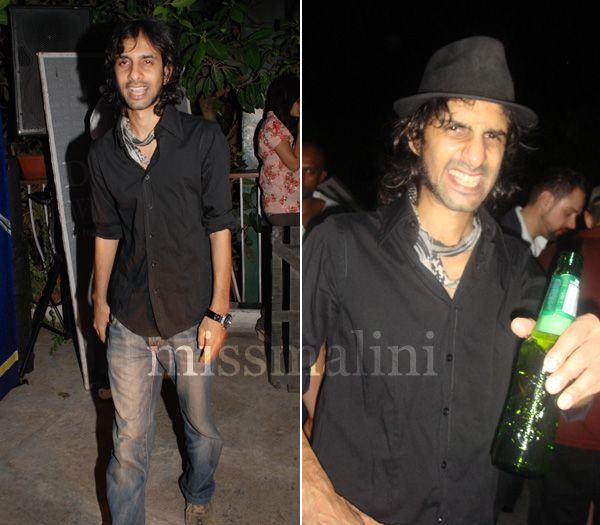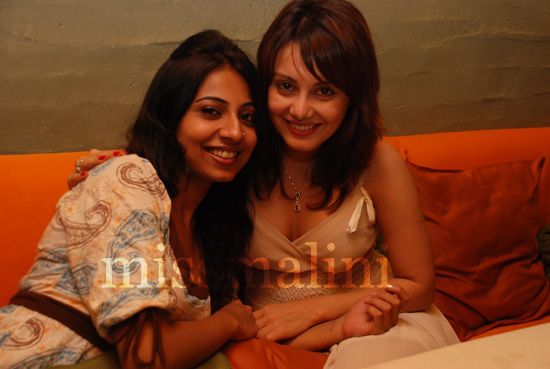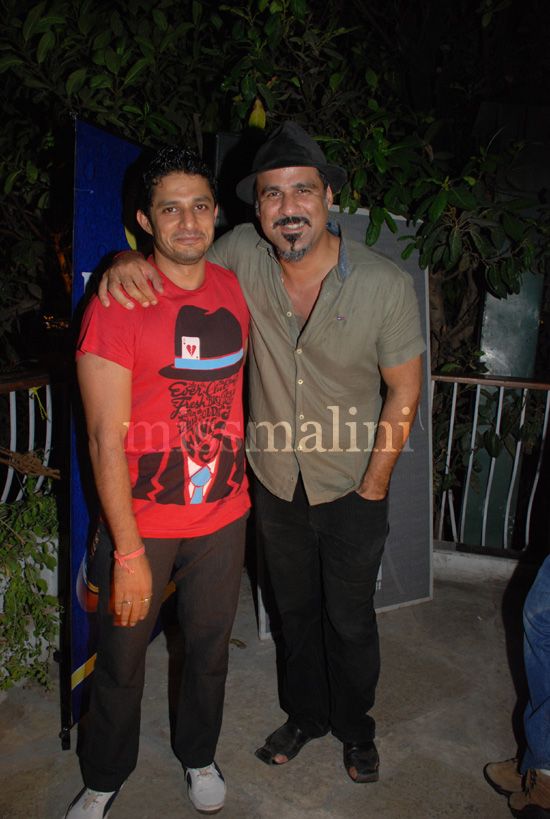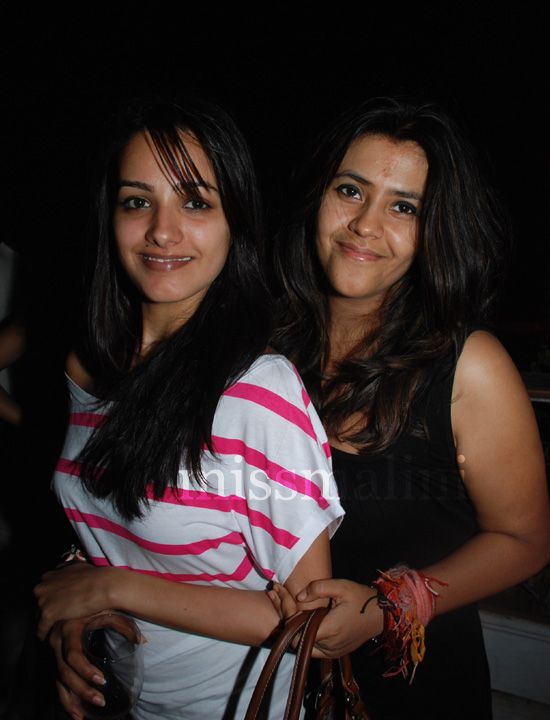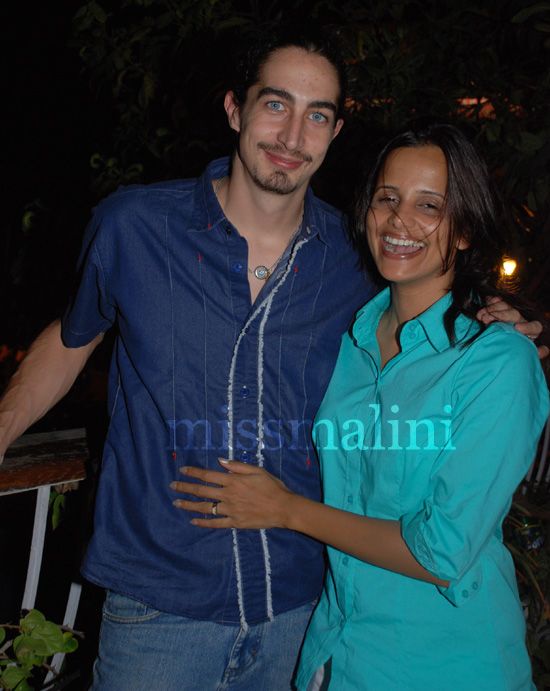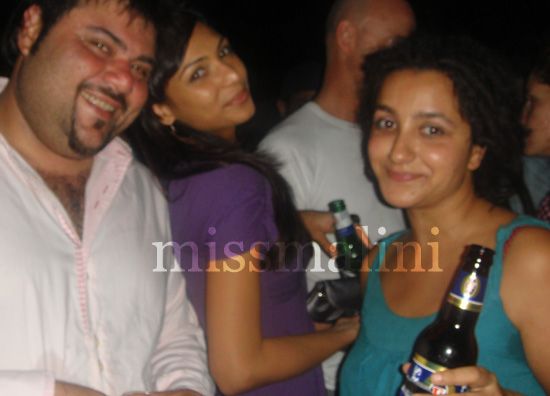 Once again Il Terrazzo saw a host of celebrity faces (big and small) turn up for their weekly live music gig on Wednesday night. Tough on Tobacco played for an audience that included Adam Bedi and his wife Nisha Harale Bedi, Minisha Lamba, Shamita Singha (on a sorta kinda date maybe?) with Craig Wedge (the wine guy, who incidentally will be blogging about wine on missmalini very soon),Yudishthir Urs, Naved Jafri, Ekta Kapoor (don't let the picture fool you she has a crazy temper), Anita Hassanandani and fellow musicians and music aficionados Ankur Tewari, Shibani Kashyap, Sudhir Mishra, Nikhil D'Souza and obviously Riyaaz Amlani, Sameer 'Daddy' Malhotra…

…and Sapna Bhavnani with her main squeeze Arijit Datta who let me take fun pictures of them for my blog 🙂
*Also remind me to tell you about this amazing Ladakh Confluence my friend Swaati Langeh is organizing in August. It's going to be Epic!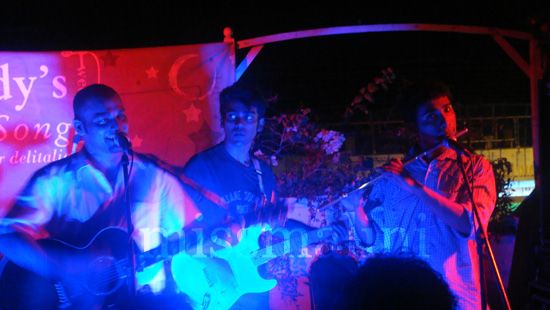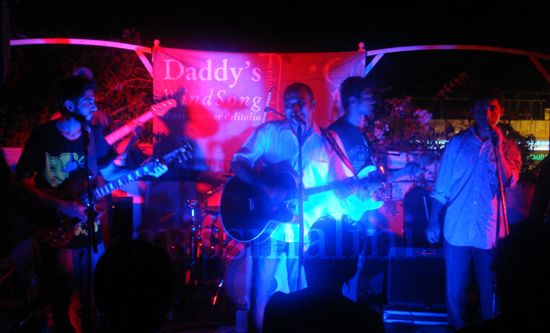 Sidd Coutto and his band Tough on Tobacco (which consists of Sidd Coutto -Voice/Guitar, Niranjan 'Pozy' Dhar– Guitar, Johan Pais – Bass, Gaurav Gupta – Guitar/Voice, Neil Gomes – Violin, Sax, Flute/Voice and Jai Row Kavi – Drums/Voice) did a fabulous job of keeping the vibe going and Sidd belted out song after song with his easy charm and brilliant voice. Love him.  Watching him makes me happy.
P.S. Dontchya just love the violin?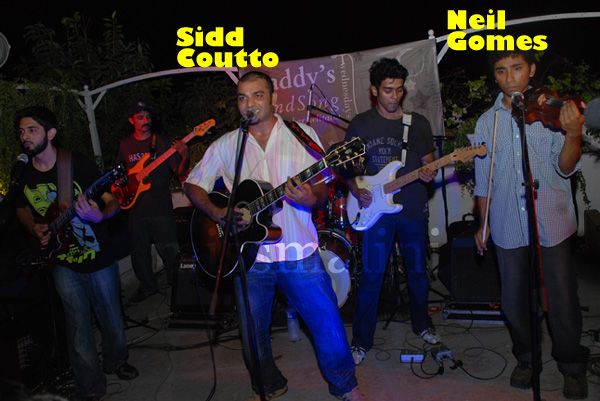 I'm also super impressed with his new recruit Neil Gomes who I'm told used to be a choir boy on his way to the priesthood when he was picked up by Sidd to add incredible flavor to the bad with a saxaphone, violin and even the flute. Sorry mom! (I should totally introduce him to Shanks na?)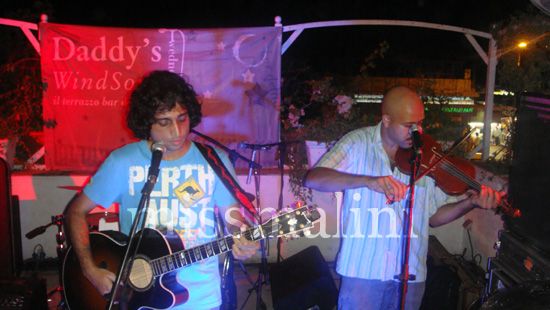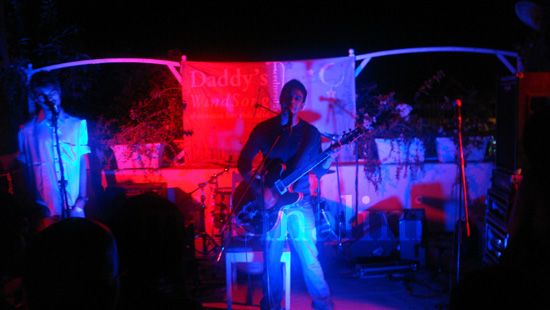 Sapna Bhavnani and I egged Nikhil D'Souza to come up and play a few songs too (what a voice!) plus we got a sneak peak at next week's act, Alternate Reality (now this guy seemed like a bit of a rookie but sweet enough and hey I guess everyone's gotta start somewhere na? Besides he was pretty cute!)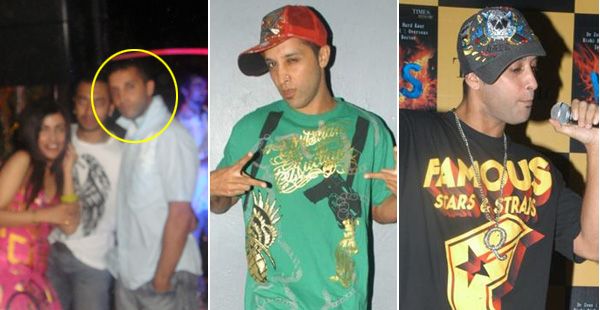 The comic highlight of the evening however goes hands down to Ishq Bector's impromptu birthday rap. What was that? Now I know for a fact that Shibani can sing, but their whole jam up sounded totally amateurish at best. I also think it might be time for Ishq to take down his Eminem poster, step away from the speakers and let the whole "hip-hopper" persona go.
You've gotsta be kidding me. (Um by the way, P. Diddy called, he want's his loofah back.)
The thing is, he's actually not a bad guy at all, but the popped collar and desi-gansta vibe does him zero favors. I'm just saying, perhaps he could take a leaf out of Coutto's lyrics and "Play it some other way?"