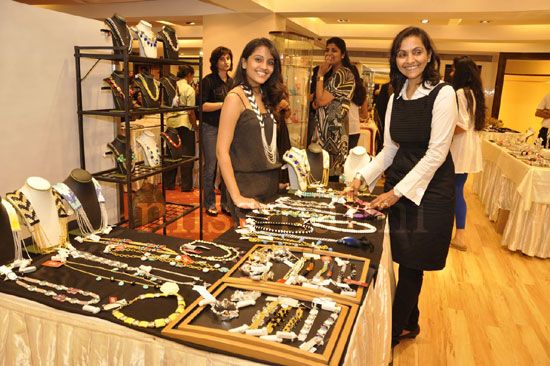 Mumbai's swish set (especially the ladies) are definitely back in business. Literally. Alka Nishar and Aza kicked off their Aza Accessories Carnival and revamped the entire store for a 2-day unique shopping experience that not only brought in the hottest accessory designers from across the country,  but also allowed guests to pamper themselves with a nail spa and foot massages (hot favorites with the rich and restless),  get their fortunes told and solve all their fashion faux-pas with a personal shopper.
Alka Nishar and daughter Devangi welcomed guests and designers alike, Shaan & Sharmila Khanna, Asha Patel, Nandini Sen, Nayaab Udas, Nayntara Thacker, Haseena Jethmalani, Penny Patel, Poonam Soni and Jamini Ahluwalia (designers) Malini Agarwalla, Shaheen Abbas and Sangeeta Khanna. Personal shopper Smita Sawhney and tarot card reader Larra Shah were busy for much of the day.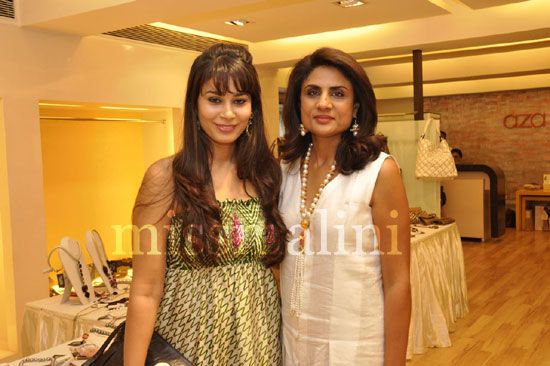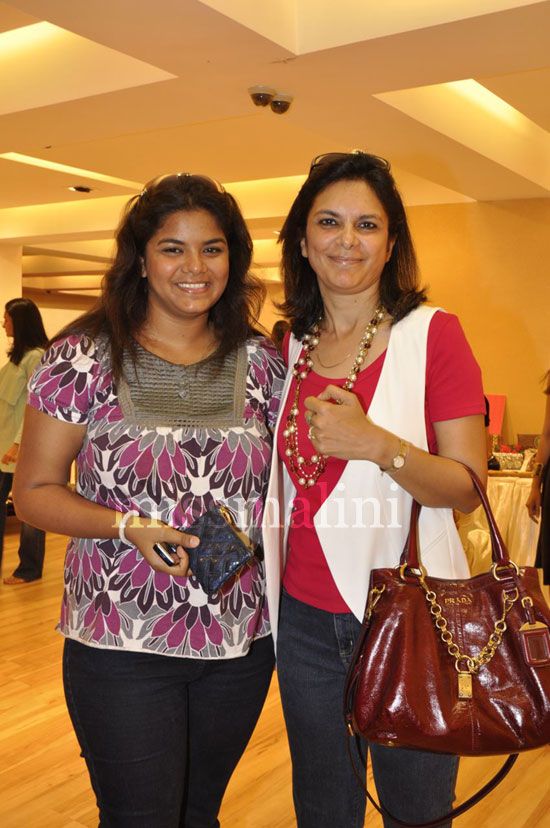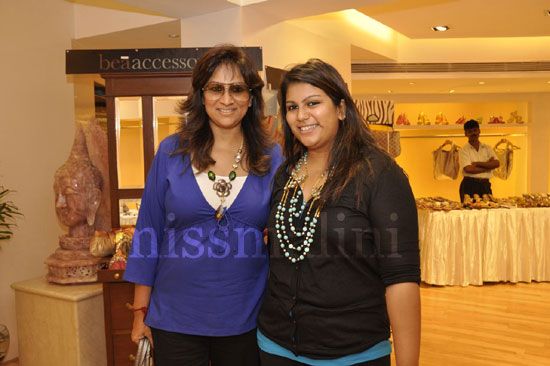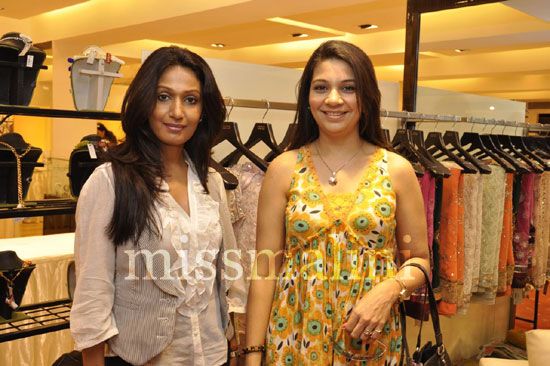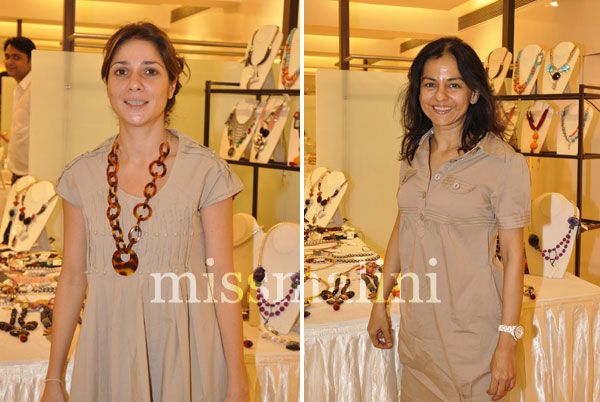 P.S. Haseena and Sangeeta seemed oddly in uniform. Unless this happens to be the cut and color of the season, HHC?