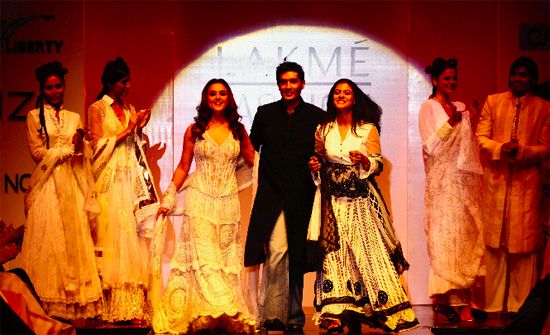 Ramp modelling sure looks like the cats whiskers. I mean you get paid to look good and strut your stuff down the runaway in expensive designer threads often in close contact with Bollywood royalty and you're dubbed an overnight celebrity. The process of selection however is a tad less glamorous! Here's a behind the scenes look at the Lakme fashion week auditions I told you about last week.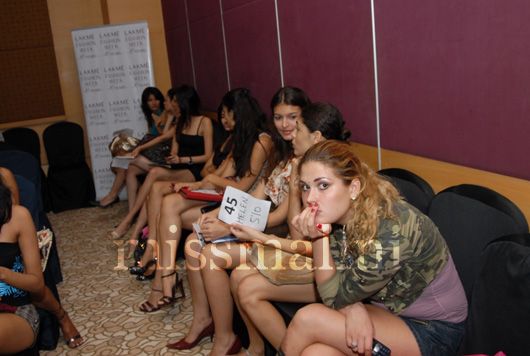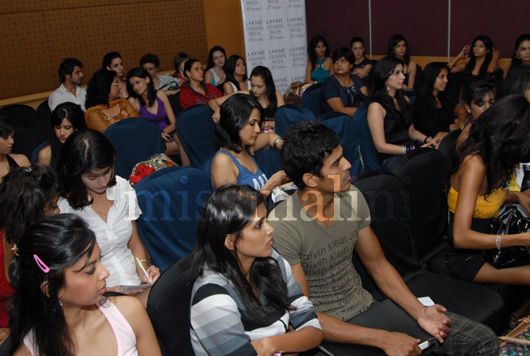 For starters there's a LOT of waiting around. Model Shamita Singha who's often blogged for me back stage has mentioned this several times, along with how models kill time by napping, playing cards or drinking cup after cup of cutting chai.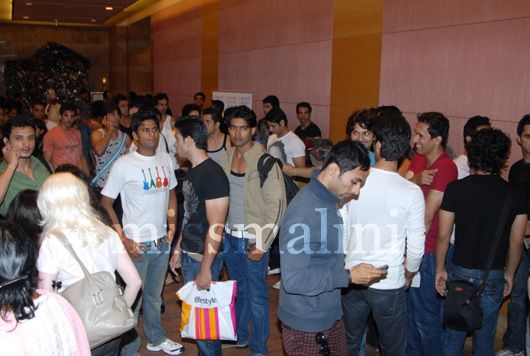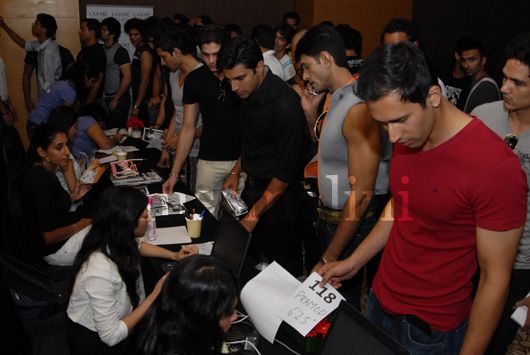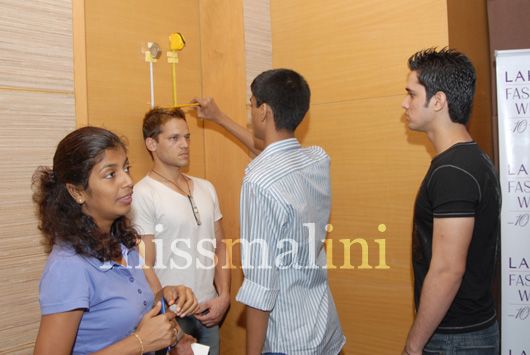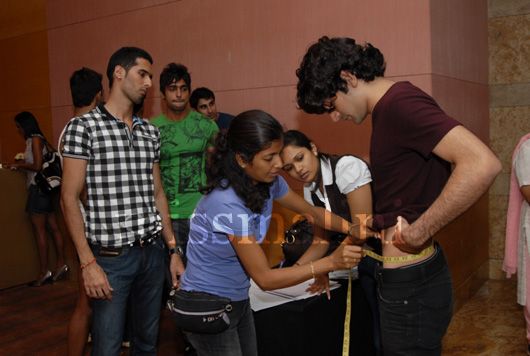 Apart from the waiting there's queuing for a number, queuing for measurements, queuing for a height and stats check, queuing for a life where you're famous enough that you no longer have to queue!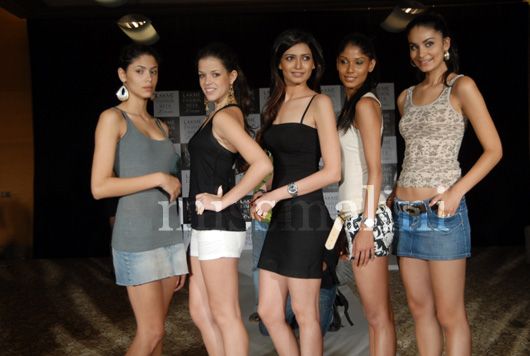 Over 300 girls came to audition out of which five made the cut. I'm told they were mostly "foreign" (ohh I smell a cat fight!) also a girl I know who went to the audition said she, "the best part was seeing so many tall girls in one room, they must each have been 5'7″ or 5'8″!" Yup, that's a lotta leg.
It's like a factory outlet for wannabe fashion and the conveyor belt rattles on. But now that I've had my fun with it, here's the "official" press note: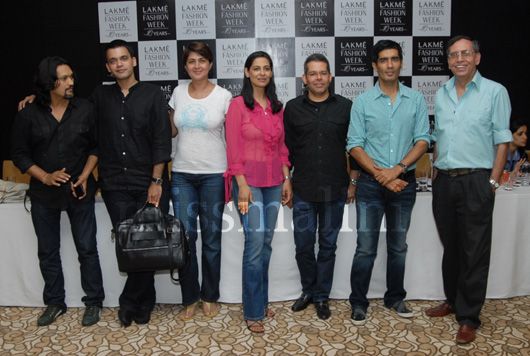 "Lakmé Fashion Week Model Audition Unveils New Faces of Fashion
Mumbai, August 4, 2009 – Lakmé Fashion Week (LFW), India's premier fashion and trade event, hosted its seventh model auditions for the Spring Summer 2010 season today, at the Grand Hyatt, Mumbai.
The response to the audition was overwhelming with 332 models (215 male models and 117 female models) contesting from across the country. It was open to all new and aspiring models who met the qualifying criteria. However, after two rounds of short listing by fashion industry experts, only 8 male models and 7 female models made it to the final short-listed category.
The aspirants were evaluated by an eminent panel of judges comprising of designers Manish Malhotra, Nachiket Barve and Rocky S.; show directors Anu Ahuja and Lubna Adams; ace photographer Jatin Kampani along with Anil Chopra, Advisor-Lakme and Vikram Raizada, Vice President and Head of Fashion-IMG India. They made their decision based on the model's attitude, confidence and talent to endorse designer collections with elegance and grace."