Highlights of my evening included; having a blast with my crew, "Flipping" out (I love my new camcorder, thank you One Drop!), catching up with Upen Patel (he's actually quite a sweetie and says he's in love with the virtual anime version of me lol), being addressed by Sahil Shroff as "that famous RJ Malini" (yeah baby!), 'aving a laugh with Amitabh Nanda (who's just so clever) and witnessing Saif Ali Khan and Kareena Kapoor pop in to congratulate Nikhil Chib since they were just next door at Indigo. (I mean wow, how could you not LOVE living in B-town?!)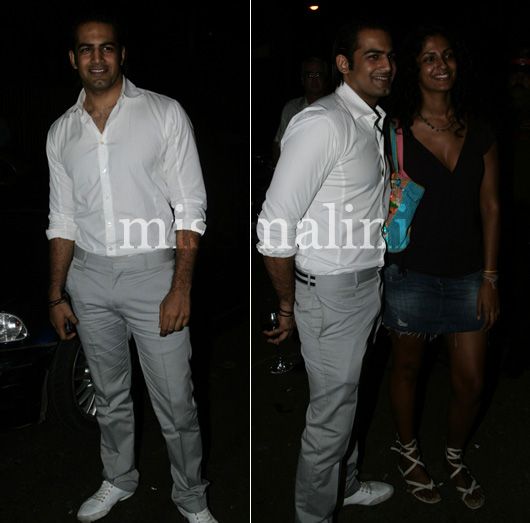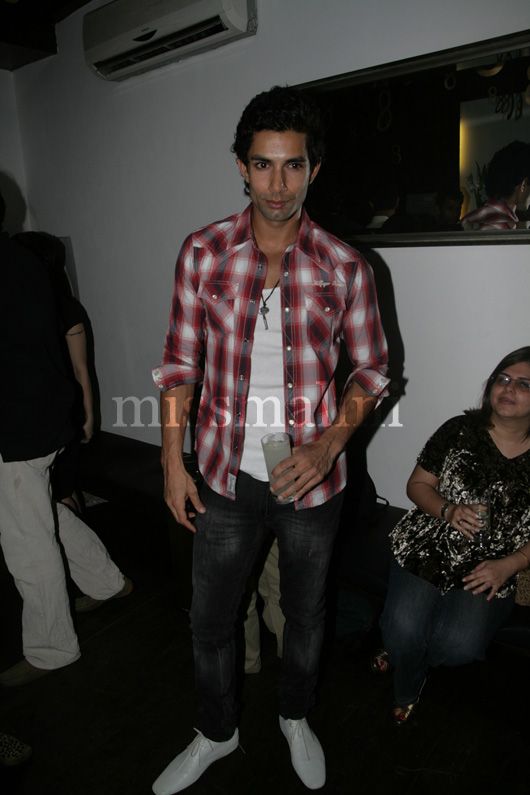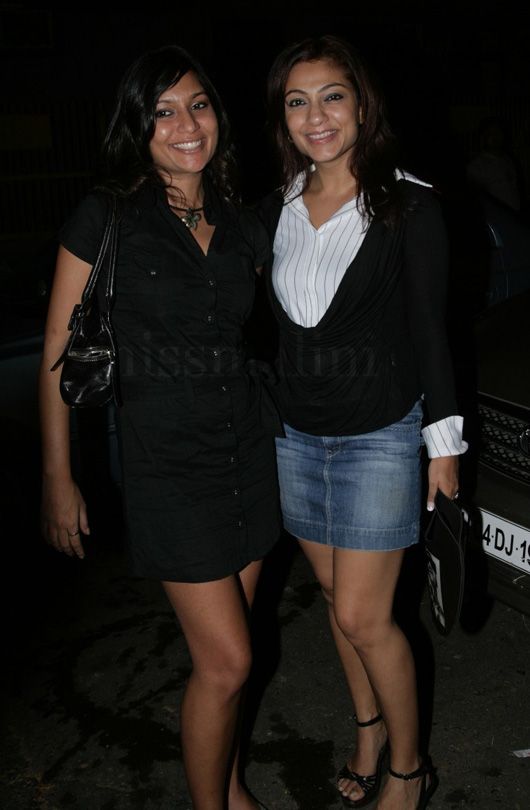 Just as the PR note says Busaba's 8th anniversary celebrations in Colaba, Mumbai had it all, "everything from the Perfect Kamikazi to the most delicious Kaukswe." Ohmigod soooo much fun, plus I got to take my new SOBO Central dress and bag out to play! I didn't even mind how long it took to get drinks since the place was so pumping (actually it may have helped that I had already fueled up at Wink at the Taj President for ek drink (ok make that two) so sad that Wink's yummy red berry martinis are off the menu, I seriously remember drinking loads of them (and I think it was called the Blueberry Martini) but they looked at me like I was making it up! Anyhoo, Wink's DJ Anurag totally set the tone for some deep dish tunes which blended right into DJ Nitin's groovy mix at Busaba.
So I think I may now have been going to Busaba for at least 6 years. I remember its relaunch, way back when the 2nd floor had an open-air sit out and the townie brat pack would meet there regularly to smoke, sip and shoot the breeze. I even kicked off my social network Friday Club at Busaba one night and we all ended up at Vishal Shetty's Fire & Ice, remember that?! Anyhow here's the party spiel:
"SOBO's eclectic pan-Asian restaurant and watering hole today celebrated its 8th anniversary. To commemorate the 8 great years that have seen Nikhil Chib, Owner and Head Chef of the restaurant, go from running a quaint and charming beach shack in Goa called Busabong to what can only be described as one of the city's most authentic and well-loved Asian restaurants, Nikhil and his lovely wife Natasha hosted their friends, some of Bombay's die-hard foodies and a host of other party circuit regulars to a grand party at Busaba in Colaba."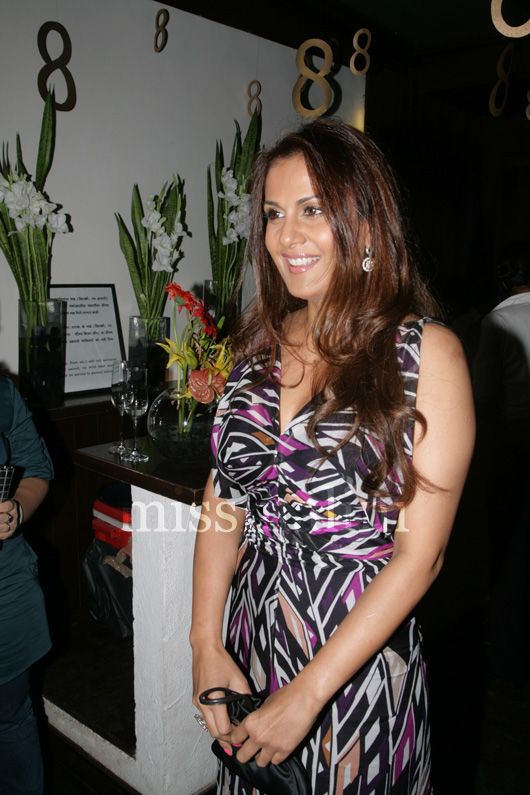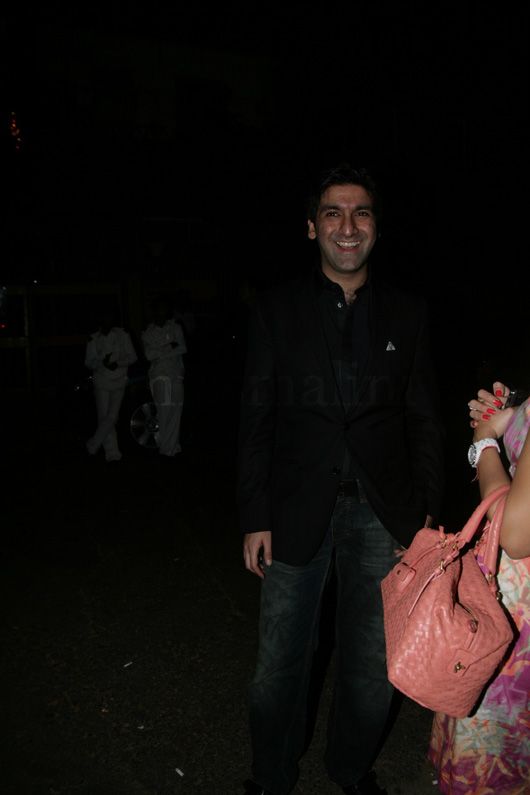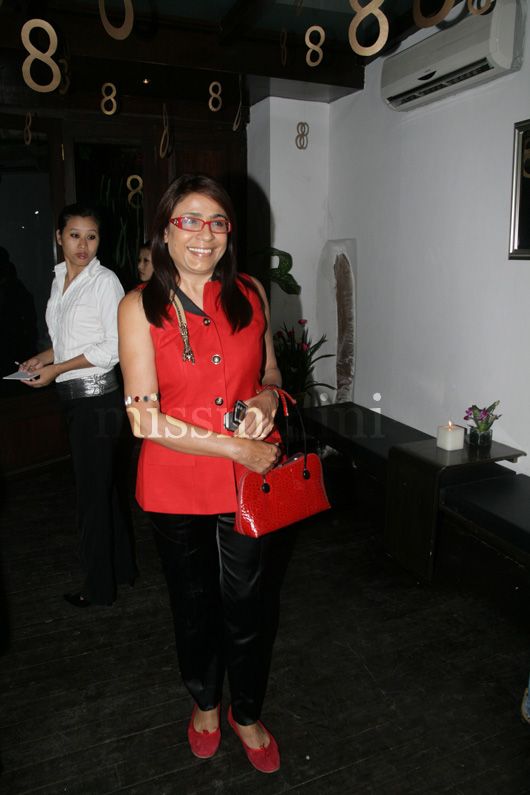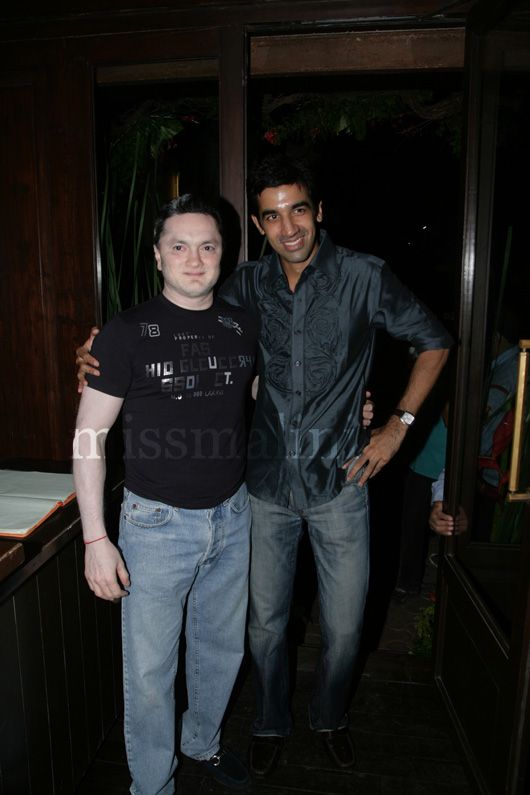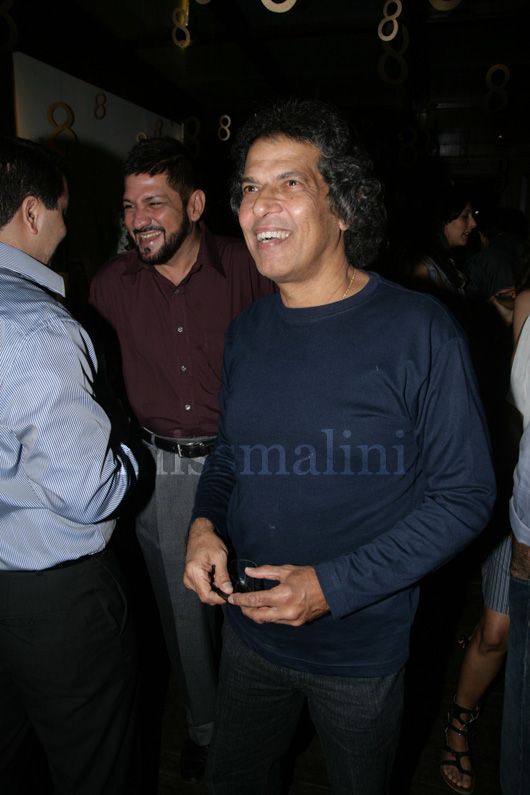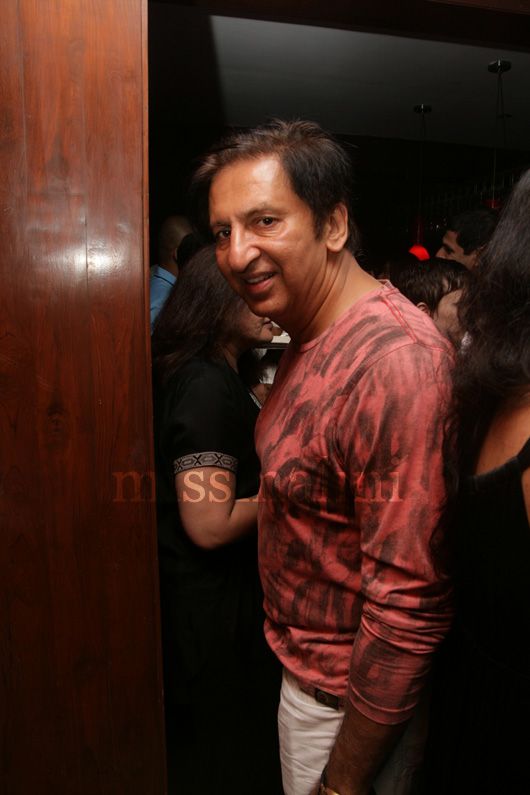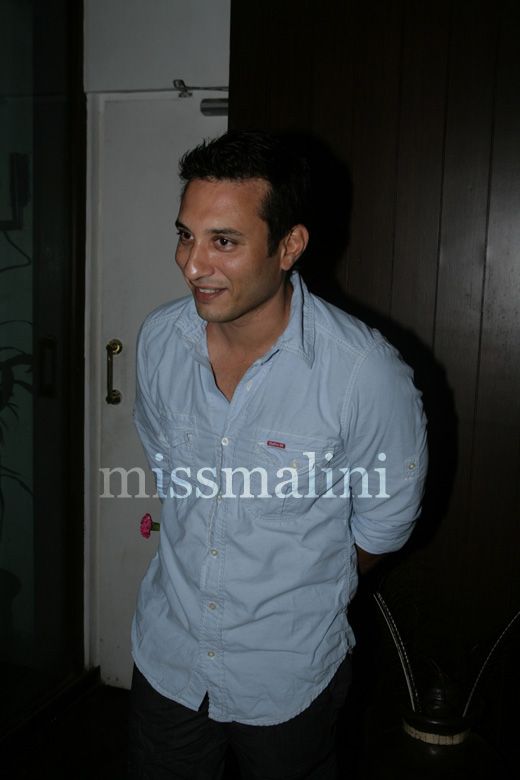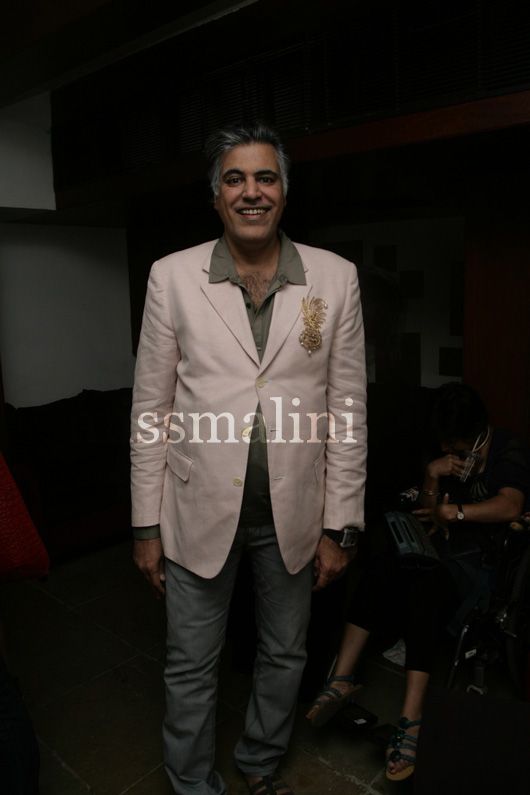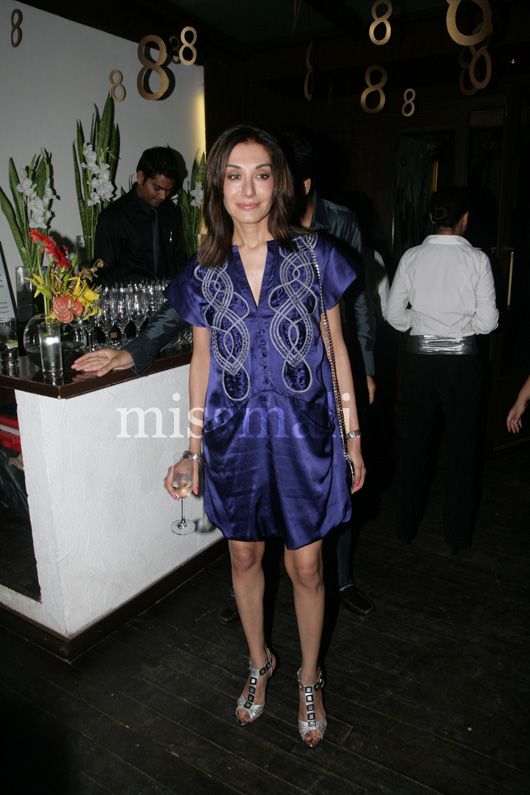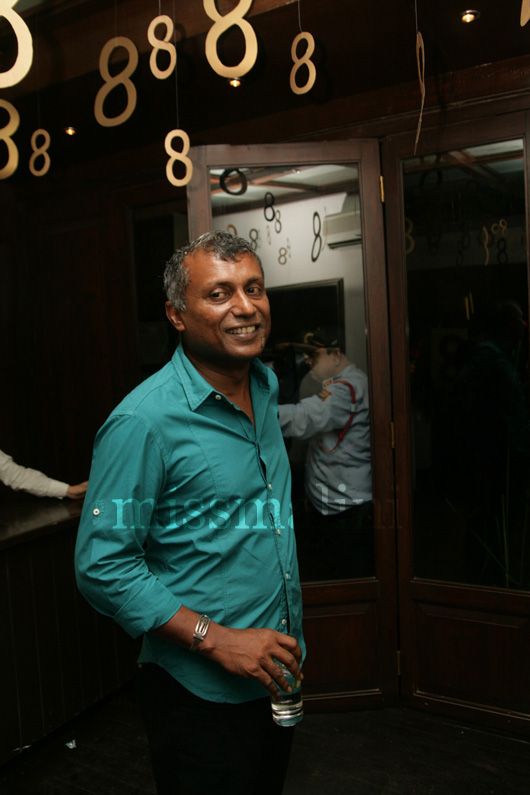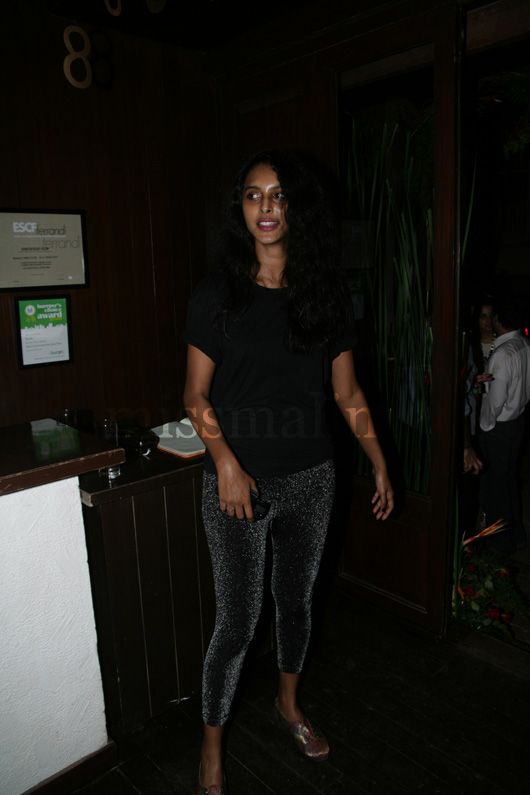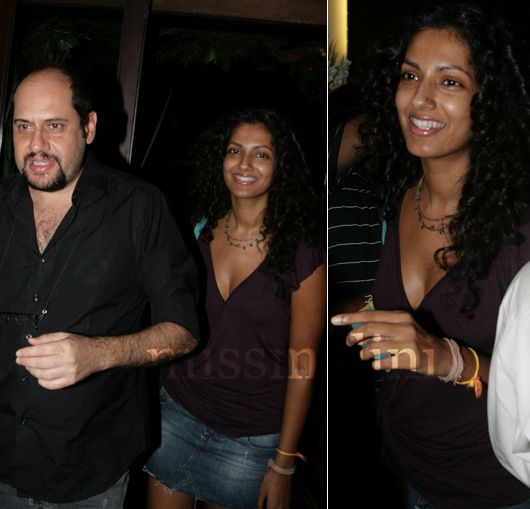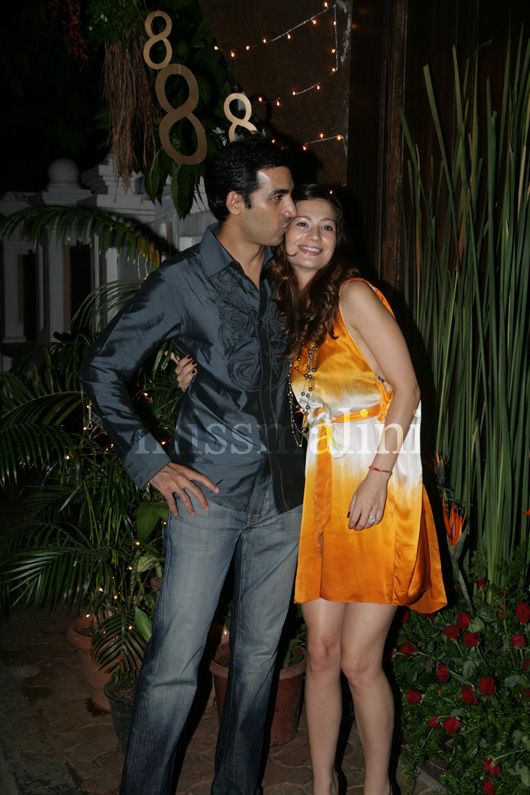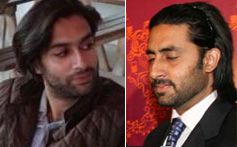 Spotted:  Anju Taraporewala, industrialists (sheesh) Ashish Raheja and Gautam Singhania, Kailash Surendranathan, musician Gary Lawyer, Ashok & Mridula Bhabani, Sreela Chatterjee & Mahesh Mathai, Homi Adajania, food critic Rashmi Uday-Singh, Tarana Raja Kapoor, designer Abu Jani, renowned lens-man Farrokh Chothia, professional Page 3er Kishen Mulchandani, fashion icon Kadambari Lakhani and models/actors Sheetal Mallar, Mokinangana Dutta (making a movie now I'm told), Sahil Shroff & Upen Patel, (oh and this theater guy called Samar Sarila
who sorta-kinda looks like Abhishek Bachchan!) And like I said, a late but none-the-less much appreciated appearance was made by Bollywood biggies Saif Ali Khan and Kareena Kapoor who dropped in for a drink with Nikhil and Natasha to congratulate them on this milestone for Busaba!
Psst! I loved the 8's hanging all over the place, really looked like infinity symbols!
Didjya Know?
Busaba means "Beautiful Flower" in Thai?
Spiel is Yiddish, and literally means 'play' the modern use of the word spiel, however, has strayed far from its roots. It now refers to any presentation, performance, or seemingly rehearsed verbal expression.
John Wallis is usually credited with introducing infty as a symbol for infinity in 1655 in his De sectionibus conicis. One conjecture about why he chose this symbol is that he derived it from a Roman numeral for 1000 that was in turn derived from the Etruscan numeral for 1000, which looked somewhat like CIƆ and was sometimes used to mean "many." Another conjecture is that he derived it from the Greek letter ω (omega), the last letter in the Greek alphabet.Also, before typesetting machines were invented, ∞ was easily made in printing by typesetting an 8 type on its side.
Er…just thought you might like to know. Lol!