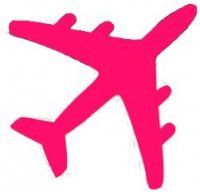 The thing is, its not even so much about the music anymore (which is obviously awesome) these are also some seriously amazing people you would instantly love to know and as Sapna Bhavnani (who's always up front dancing up a storm with a big smile on her dimpled face) put it so well, "forget the fact that they are great musicians… at the end of the day their humility is their beauty and of course their talent… Airport is where the music starts, airport is going to take you to that music."
Psst! Catch Airport LIVE & Unplugged on pirate radio with me on Sat December 19th!
Spotted: Mandira Bedi, Renuka Kunzru (remember Mala from Jaane Tu Ya Jaane Na?), Ankur Tewari, Nikhil D'Souza, Gaurav Kapur (who's now on Twitter @gauravkapur FYI!), Irfan Khan and twin terrors Raghu Ram & Rajeev Laxman!
I also love that friends of Airport who came to watch, ended up on stage (this happens often at Daddy's and everyone's welcome to give it a whirl.) I highly recommend you check it out for yourself the next time you're in Mumbai on a Wednesday night, you're guaranteed a Mastercard moment:
Entry to il terrazzo after 10pm: 500rs
Bottle of Tuborg: 175rs
Live music on a breezy terrace with a view of bustling Juhu beach below: Priceless!