Merry Christmas kids! I've had the most entertaining weekend filled with more jingle bells and Christmas cheer than I remember Mumbai ever having! Good fun though and as promised here are a few snatches of our "SantaCon" our circuit was Indigo, Busaba, Woodside Inn, Oba, Polly Esther's and back to Oba 🙂
Psst! Thanks to the boyfriend I got my new customized Flip Mino HD and the Little Miss Christmas tee I've seen Paris Hilton in, cute eh?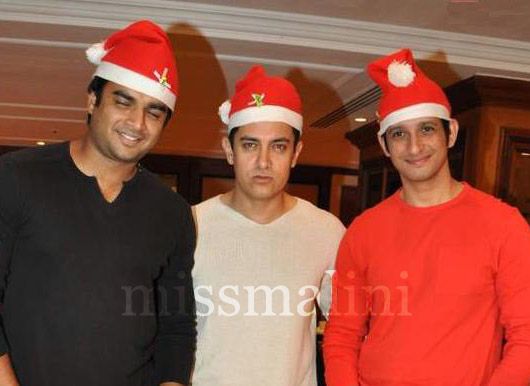 Lol no, they didn't come to the SantaCon but a girl can dream can't she?! If you were to ask me today what I  really want for Christmas, I'd still have to say a gift-wrapped Aamir Khan! It's true love I tell you, true love. (Yeah I know, I'm an idiot!)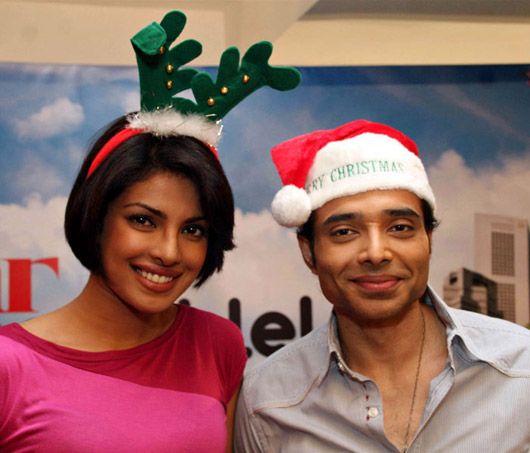 And check it out; looks like us desi girls really do think alike 🙂 Priyanka Chopra rocked the reindeer ears at a promotional event for Pyaar Impossible with Uday Chopra recently!