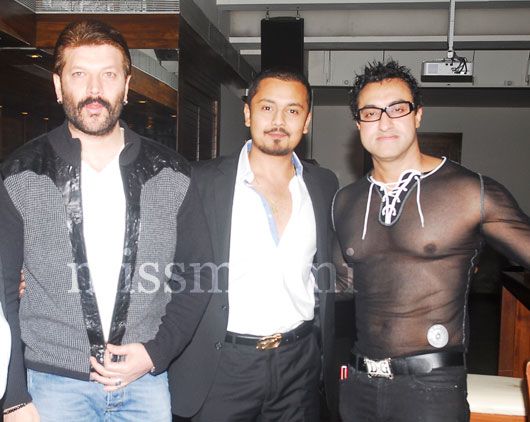 Sometimes my days just blur into each other and I find myself falling behind on keeping you up-to-date, my bad 🙁 and that's when I wish I could write a mental blog and post it via ESPN or something (lol get it, get it?!) Anyhoo, here's some footage from a colorful night I had at Escobar (in my new Shantanu & Nikhil dress that I love, if you please) and where I spotted a motley crew of celebrities (old and new) doing what they usually do! And um… dude in the clingy-transparent-shoe-lace-top, I'm just gonna go ahead and call you out on that, WTF?!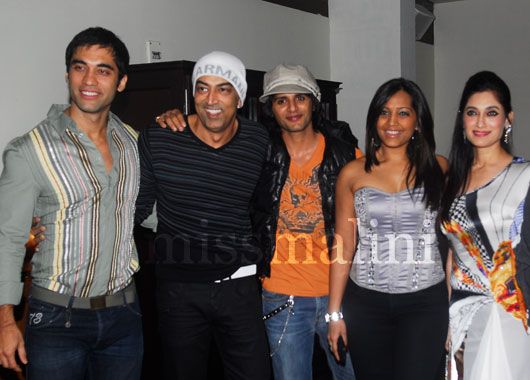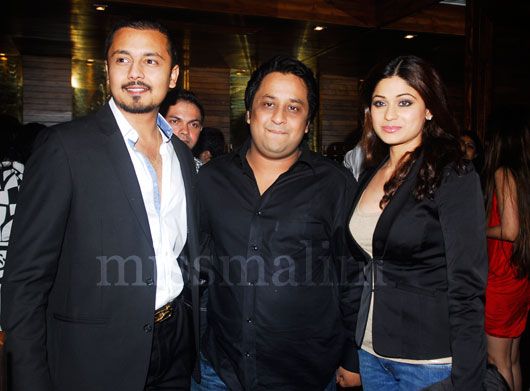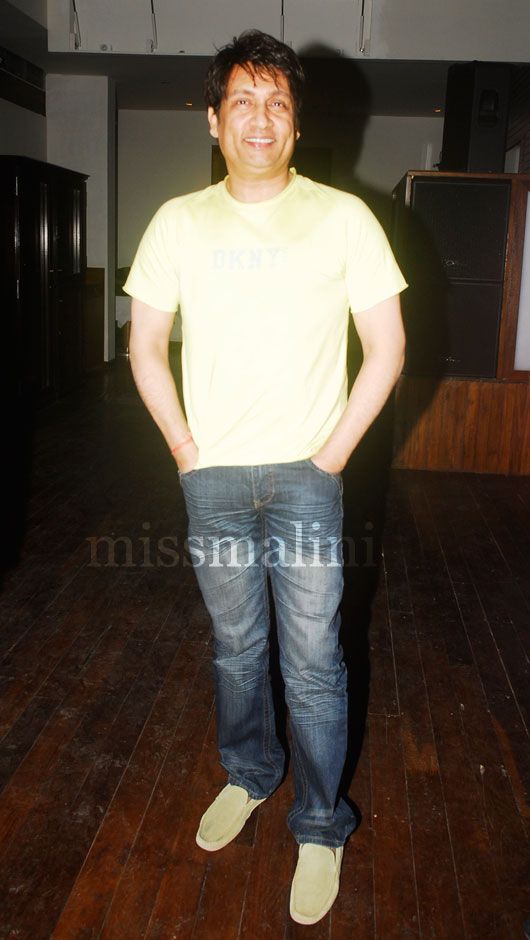 The press kit came with this: "The proud owners, Vardhaman & Rushabh Choksi, launched Escobar whilst co-hosting a party with Mohomed & Lucky Morani. With over 50 celebrities, this new space saw the likes of Shamita Shetty, Vindu, Poonam Dillon, Sohail Khan, Sophia, Shibani Kashyap, Pooja Bedi, Bhagyashree*, Vikas Bhalla, Ashwin Mushran, Aditya Pancholi, Shekar Suman, Sophie Choudry and several more including all the loved television soap stars."
The two I was most psyched to see however were 1. Aditya Pancholi; Oh. My. Gosh. Remember him?! I believe he's back in the movie Striker in 2010, the role I most remember him for was his bad guy act in Yes Boss (apparently much closer to his true personality than the heroic ones.) 2. Raageshwari* (You know, I think that's who they meant in the press note) probably one of the first real Indian girl power pop-stars of her time (even an ex MTV VJ.) I like her a lot and she's braved her way back from a crippling Bell's palsy which resulted in paralysis of her left side and gave her a slur. But I'll never forget this video for Oye Shaava, it was mad cool back in the 90s and Duniya used to be one of my favorite songs 🙂 
The press note also says, "Escobar, the longest Bar in the country took off with a fabulous launch on the 27th of January, 2010. Fine Dining, and an open deck which served all its clientele a view rare to those who live in the suburbs." I have to mention here that the "rare view" also included at least three hoardings of Rahul Mahajan and his impending Swayamvar of which we should all be afraid, very afraid!
Now Vidhu; Its no secret I am no fan of the man, but I'm told he's actually not that bad in real life. Who know, but I've decided to keep an open mind. The other Bigg Boss memory that came rushing to the surface when I saw Anupama Verma by the way was her oddly-cute "affair" with Aryan Vaid on the previous season. I also have a very random yet distinct memory of being at PVR Vast Vihar one afternoon bunking college (back in 1998) when some kid came up to me convinced that I was her from a TV show she used to host with Roshan Abbas (Really, do you see a resemblance? And can anyone remember what that show was called I'm drawing a blank here!) Oh! Was it Liberty Public Demand?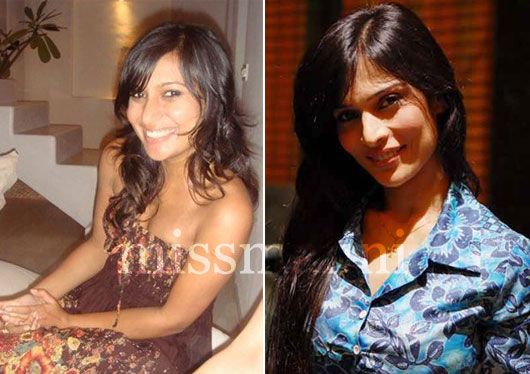 Overall what did I think? Well I quite liked it (although I'm usually not a fan of bars in malls) the outside space is really quite nice (barring the Rahul reminders) and I totally tripped on the blast-from-the-past celebrities I spotted. The only thing I'm still a little mystified about is the the VVIP section inside an already open bar party where all the "celebrities" hung out. Now was that really necessary at a by-invitation-only affair? (And really what does that say about the rest of us eh?!) But no matter, for now I hope you enjoyed the trigger-happy tour!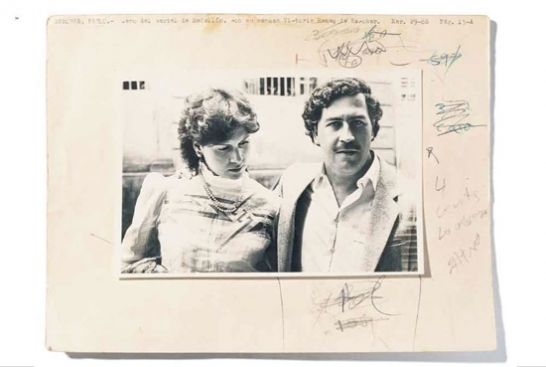 P.S. I'm still waiting to hear from the owners why on earth they names the place Escobar. Surely not after the notorious Columbian drug lord often quoted saying, "Sometimes I am God, if I say a man dies, he dies that same day." No, no surely not.