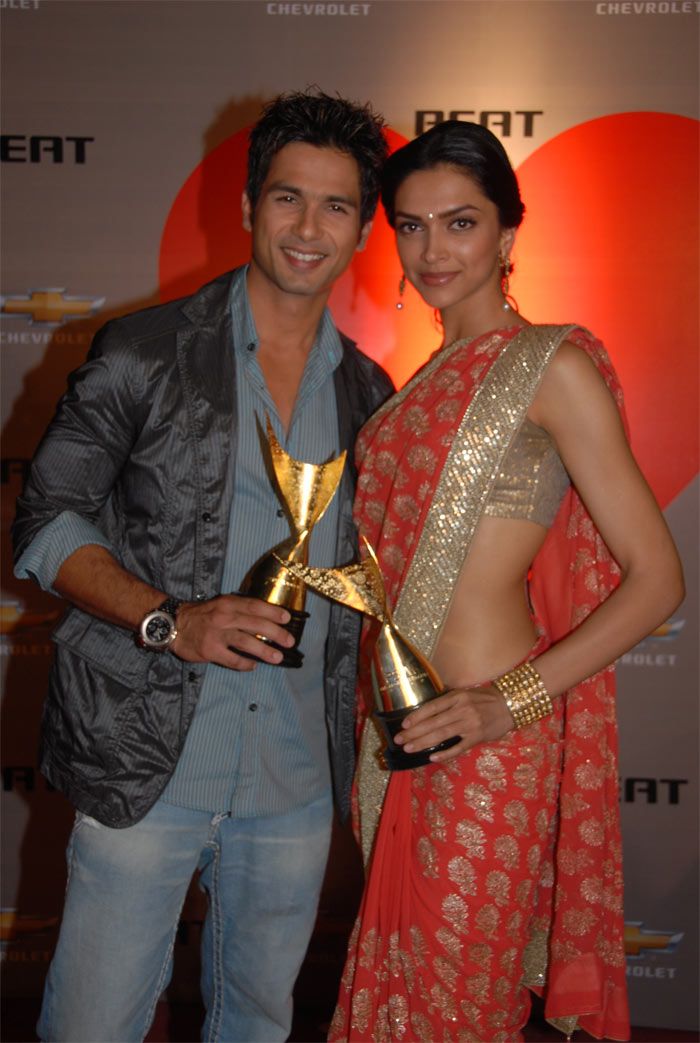 So all this while we've been speculating about the various causes for Bollywood break-ups and turns out we've got ourselves a case of mix n' match! Allow me to explain; rumors are rife that Deepika Padukone and Shahid Kapoor are now dating! They've even been to each others homes as a source claims to have seen Shahid's car parked outside Deepika's Bandra home a few days ago. Now this could all be in the build up to their next movie together, but chances are (keeping in mind Shahid's track record and all) they might actually be testing the water. Interesting! Going by the whole Katrina-Deepika face off, I guess we'll only really know once PC and DP come face to face…
Psst! That's them winning the Chevrolet Heartbeat of the Nation award, him for his intense portrayal in Kaminey and her for her performance in Love Aaj Kal.
Salman Flashback: Katrina Kaif also Rides a Rickshaw!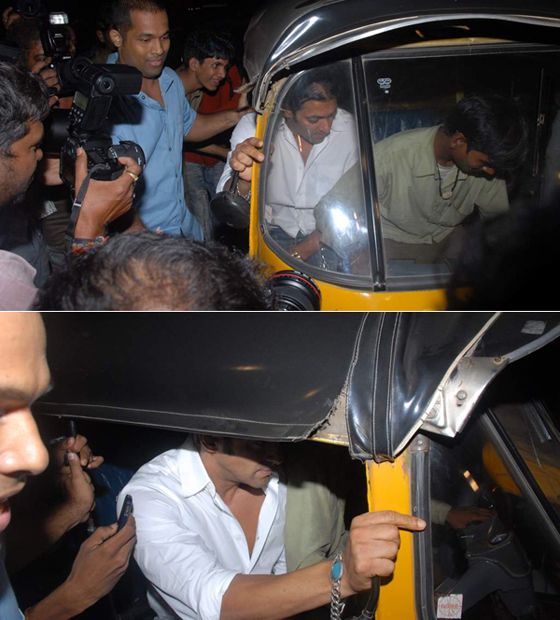 Spotted! Katrina Kaif hopping into an auto rickshaw to evade a mob after watching Ishqiya in Andheri, Mumbai. She was wearing jeans and a t-shirt and was accompanied by her manager and bodyguards. But despite the entourage, when she emerged from the multiplex at 10.30pm her driver was AWOL in the basement parking lot and couldn't receive her S.O.S. so she just hopped into a rickshaw from Andheri to Bandra to escape the gathering crowd. (Another handy trick she's obviously picked up from Salman Khan.)
Ritiesh Deshmukh & Jacqueline's Irani Intro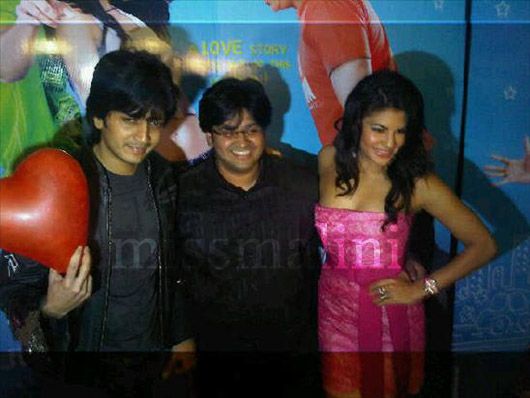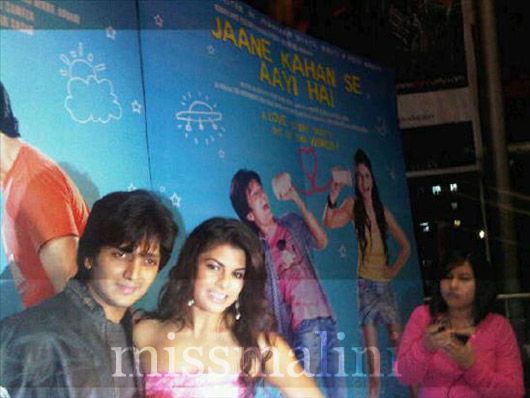 So we all expect to see Bollywood trailers at the movies, but here's a first – Milap Zaveri's "Jaane Kahan Se Aayi Hai" has its very own introductory promo featuring Boman Irani who explains what the film is about in true MD style. Boman plays a psychiatrist who a love-sick Ritiesh Deshmukh goes to see (never expecting his shrink to get quite so involved!) Sounds fun. They premiered the teaser along with the Hollywood release "Valentine's Day" last night in Juhu which I tweeted about real-time thanks to my buddies Madhura & Kabir who happened to walk into the hub-bub 🙂
Psst! Incidentally the winning horse at Vijay Mallya's Derby this year was also named Jacqueline, I'm just saying.
And here are my Desi Hits videos for the week: