(Randomly found this mailer in my in box so decided to share!)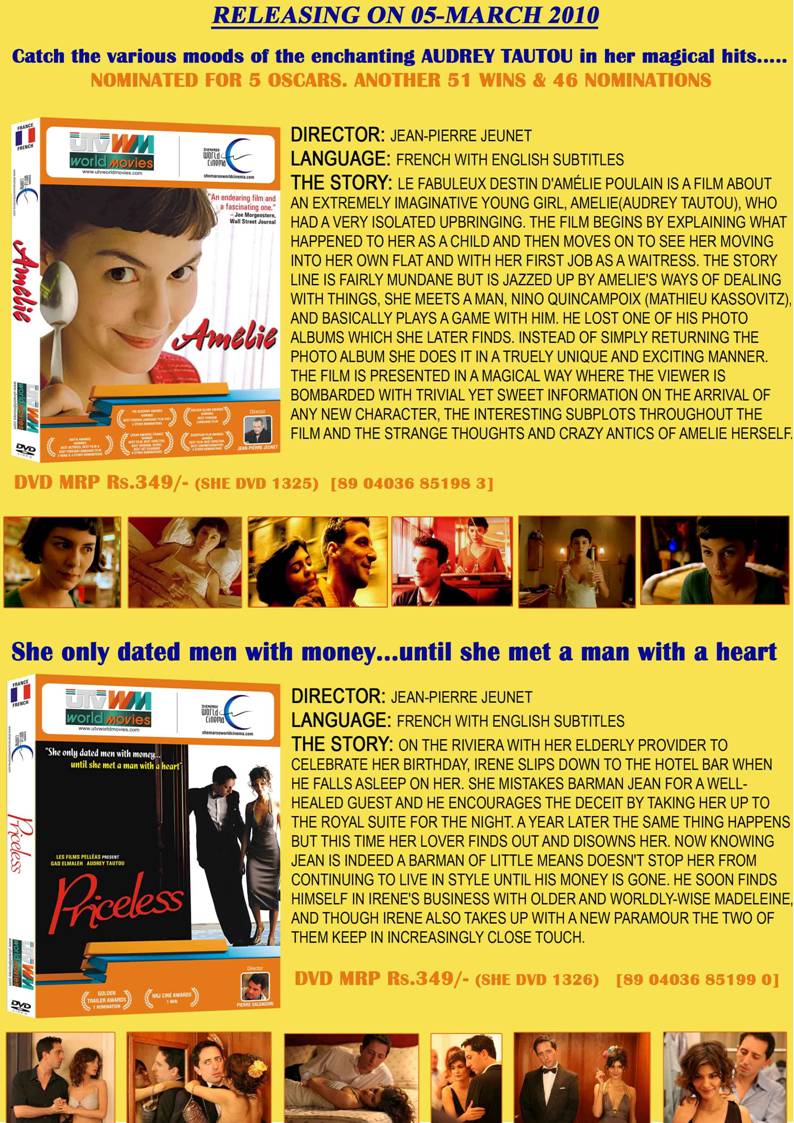 Best. Movie. Ever. If you like romantic movies (and you believe in leprechauns) this is a must watch for you 🙂 I think its kinda cool that George Clooney's flick "Up in the Air" takes a leaf out of Amelie's book and has him photographing a cut out of his sister and her husband all over the world as well #WIN! But seriously WATCH this movie its really quite adorable, I think I mentioned this before when I was telling you about a herbal facewash commercial which reminded me of it too! I haven't seen "Priceless" but now I'm intrigued!
P.S. Tonight I'm watching Gossip Girl and then heading to Not Just Jazz by the Bay for Karaoke Night! Fun fun!