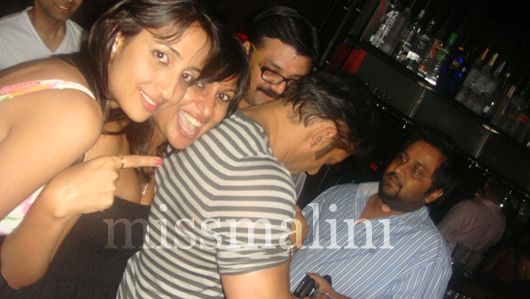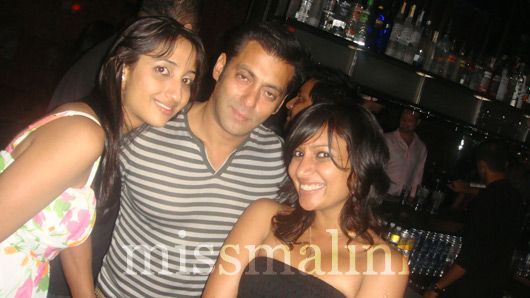 I had a feeling this is going to be a good week 🙂 but Tuesday night out on the town turned out to be much more rewarding than expected. (You see sometimes my blog just writes itself!) First up big love to all my friends for throwing me a surprise "post-birthday welcome back" party which just makes me feel like a superstar in general. I heart you. Then of course a gorgeous night at Aer where we witnessed the first monsoon shower at night which was pretty amazing. I hear they're gonna keep it open for another couple weeks and if you haven't been yet please go listen to DJ Shaan spin a wicked set for you, tell him I sent you and he'll flash you those dimples too! But but but here's the highlight of my night (and the reason why I'm a firm believer in impulse-partying…) So we decide to hit up China House (because, well what the hell its Tuesday night!) We get there around midnight, bounce around to the music high-fiving each other about the fact that its open till 2:45am and at just about 2:30am in strolls Salman Khan with his sister Alvira, brother-in-law Atul Agnihotri and all-male entourage and ends up at our corner of the bar. Of course I simply had to ask him (nicely) for a "photo please" and he was actually really sweet about it!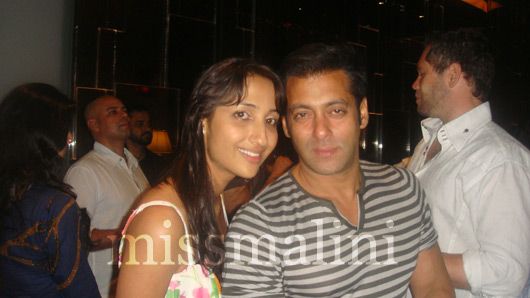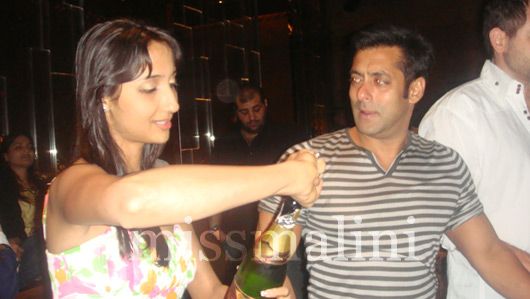 Now get this, after he posed and we offered him a shot (which he, as usual chucked over his shoulder) he bought us a round of drinks and at some point even handed us a bottle of champagne. I think he made a friend of mine take his credit card back from the bar and covered our tab there too! I have heard that he can be pretty crazy generous but I'm blogging this because he was also just being really nice. Chilling, smiling and unassuming. This version, I like.
Ohhh and I hear last Monday Hrithik Roshan was there too! Oh you know, just you're average week in Mumbai really!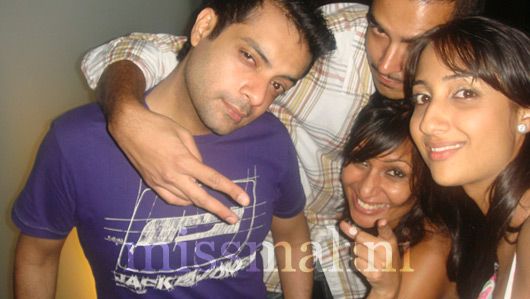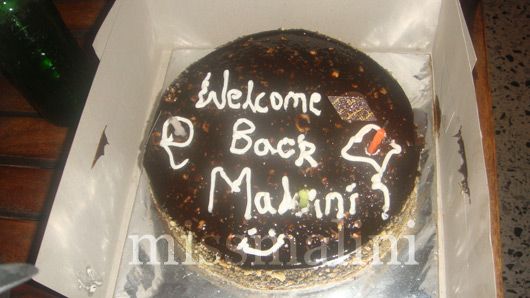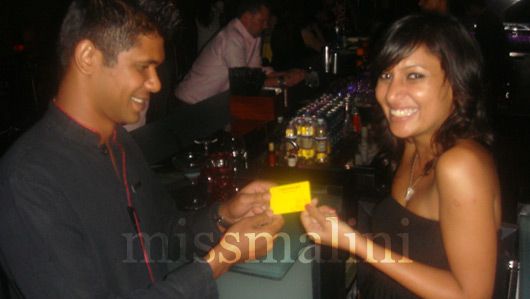 Oh and remember that one time I tried to pay for drinks with my Crossword Card at Ghetto? Lol well I didn't this time but took this picture for posterity (this bartender was very amused with my explanation for wanting to take this picture!)
Hey do you like my haircut btw? It's new 🙂 Thank you Benjamin from Jean Claude Biguine xoxo
P.S. You will NOT believe the car I saw an unidentified Sardarji speeding down the highway in on our way. OMG WTF was that? He had at least 14 different things glued to the top of his bright yellow four-wheel-drive including a toy Pherrari! Unreal. And now to up the challenge anyone who spots this car and send me a picture will win an exclusive MissMalini goodie bag filled will all sorts of cool stuff I get from sponsors on a regular basis (think Deisel!) and if you happen to be said Sardarji I would love to vlog a ride in your trippy car!