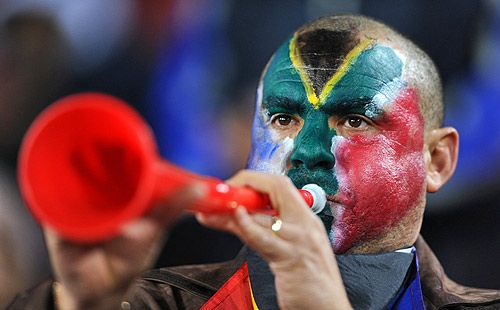 Guess who's having a waka waka time in South Africa? 🙂 Apologies for not blogging, I had every intention to until I discovered that I have no internet access on my Mac in Jo'burg.. doh! So I'm trying desperately now to get BBM messenger and Twitter working on my local MTN SIM so I can blog from my phone! Rest assured tons of pictures and video have been taken and it'll all be up asap (but most realistically when I hit Cape Town on Monday.) Still to come blasts from the past:
1. The Ugly Truth Face Off with the boys & Girls on 94.3 Radio One (remember?!)
2.
Bob Sinclair live at Hard Rock Cafe
3. Michael Learns to Rock LIVE on 94.3 Radio One
4. LIVE from Jo'burg all the waka waka FIFA action and a chance for you to win yourself an authentic Vuvuzela
…and SO much more 🙂 stay tuned and follow me on Twitter @MissMalini!
P.S. Didjya know the locals affectionately call Johannesburg "Josie" here? Love it!