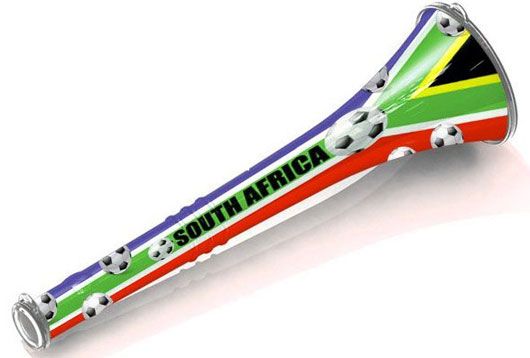 Here's another chance to win an authentic South African Vuvuzela in Mumbai courtesy of MissMalini.com! All you have to do is guess who the final face-off will be between and who will take home the World Cup 2010 trophy (additional points if you can guess the score, red cards and penalty action!) To enter you simply post your prediction in the comments below and ensure you have a local Mumbai address I can send your prize to 🙂
Good Luck and Waka Waka!
Didjya Know?
Apparently YouTube installed a button in the shape of a football next to some videos on  June 23, 2010. When clicked, the buzzing of vuvuzelas plays in loop over  the video's audio…doh!