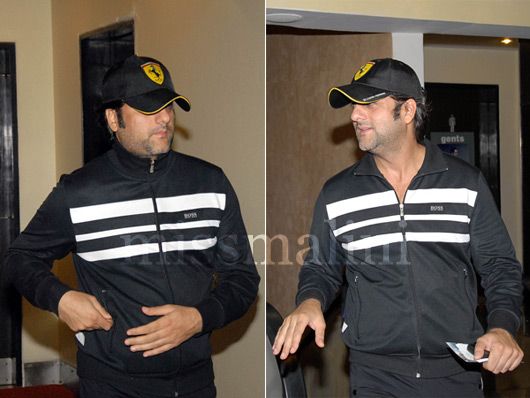 I went to the premiere of Chris Nolan's latest masterpiece "Inception" on Tuesday evening at PVR, Juhu only to be utterly blown away by his compelling story-telling skills, riveting performances by Leonardo DiCaprio, Joseph Gordon-Levitt, Tom Hardy, Ellen Page, Marion Cotillard and some mind-bending action & SFX! Without giving too much away I can tell you that "Inception" is based on the simple premise that in a world where technology exists to enter the human mind through dream invasion, a single idea implanted within one's mind can spread like the most lethal virus. And here's something that rings true with us all; Dreams feel real while we're in them. It's only when we wake up that we realize something was actually strange. I don't know how people think up this stuff but I'm always fascinated when they do. So trust me and watch this film! It releases tomorrow (July 16th, 2010) and is every Hollywood junkie's dream come true.
MissMalini's Rating: 5/5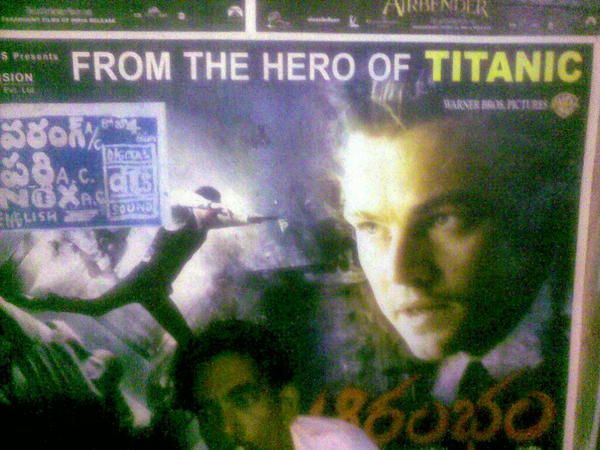 Just so you don't spend the entire movie thinking "where have I seen this guy before?" here's a quick run down of the cast & crew and where you've seen them before but first I think you should join me in a chuckle over the fact that in Andhra this movie is being advertised with the line 'From the hero of Titanic'. Oh dear, didn't anybody see The Departed, Shutter Island, Blood Diamond or The Beach in Andhra? (P.S. Thanks for your hilarious #thisisANDHRA tweets @sehgalkaran.) I also think its pretty funny that Aishwarya Rai was being considered for the part of Mal (eventually played by Marion Cotillard) one that I doubt Aish could have pulled off with the same heartbreaking sincerity. Good call Chris or else you'd have Hindi-movie melodrama splashed all over your supreme script.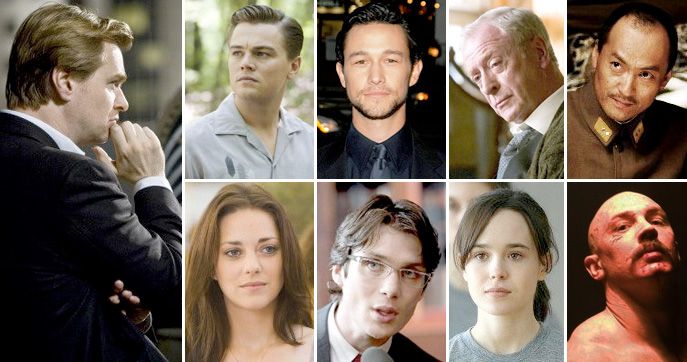 Christophert Nolan: Director of epic movies like The Dark Knight, The Prestige, Batman Begins, Insomnia and Momento aka pure genius.
Leonardo DiCaprio: C'mon You've seen him before. Here he plays the lead, Cobbs "the extractor"
Marion Cotillard: She's French and charming. Seen in films like Nine, A Good Year and La Vie En Rose here she plays "the shade" Mal
Joseph Gordon-Levitt: Remember the adorably lovestruck boy in 500 Days of Summer? Yup that's him as the super slick "point-man" Arthur
Ellen Page: You saw her first as the cute & quirky teen Juno. In Inception she plays "the architect" Ariadne
Tom Hardy: A quick leap from Handsome Bob in RocknRolla to "the forger" Eames
Cillian Murphy: The scarecrow from The Dark Knight is now "the mark" Fischer
Ken Watanabe: Ra's al Ghul, one of the Batman's greatest enemies in Batman Begins, here he plays an ally Saito
Michael Caine: Batman's Alfred among many other things, here he plays Miles
Dileep Rao: The token Indian guy 🙂 he was also the doctor in Avataar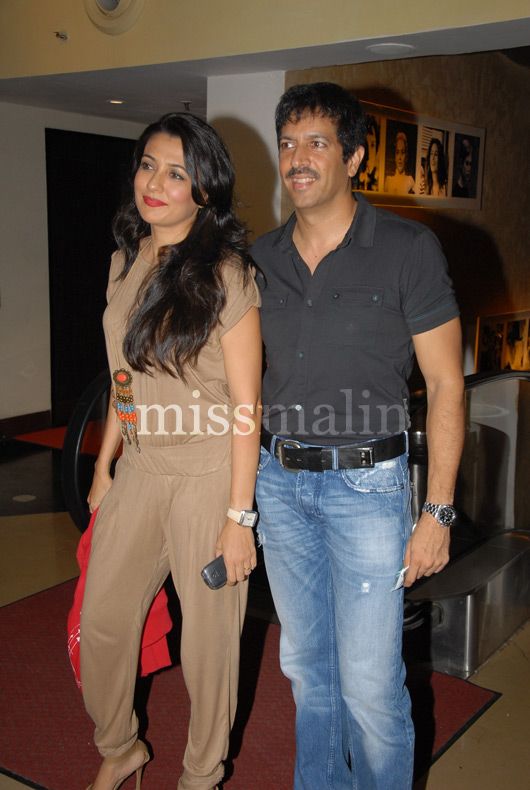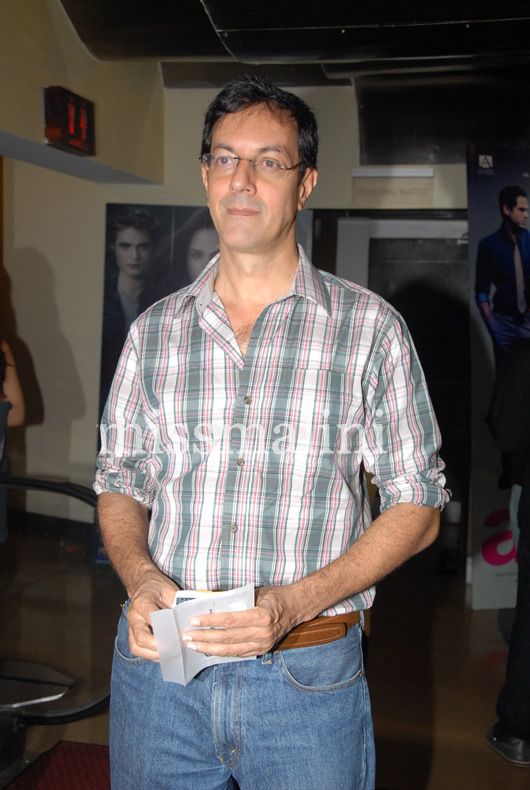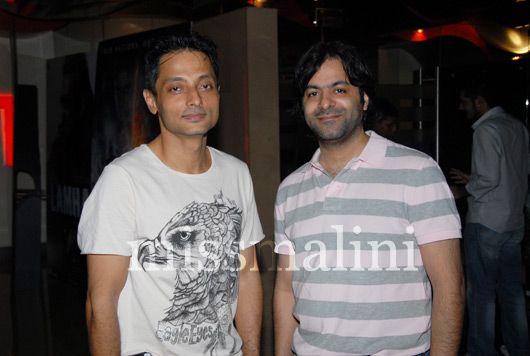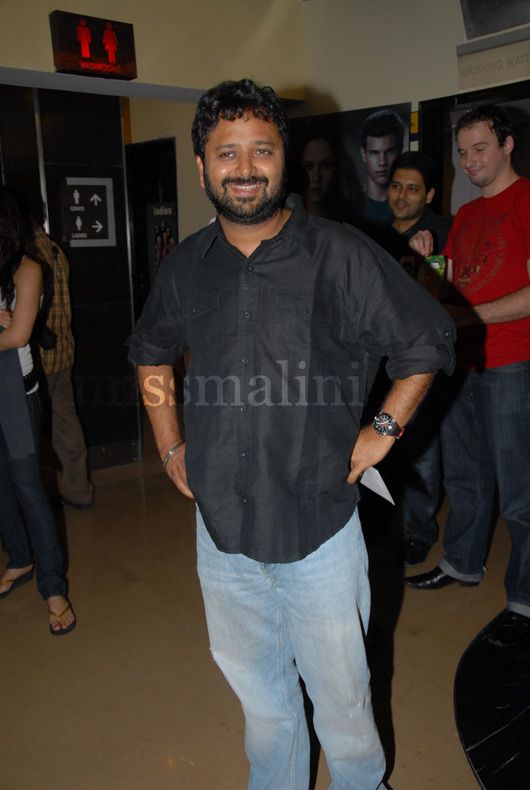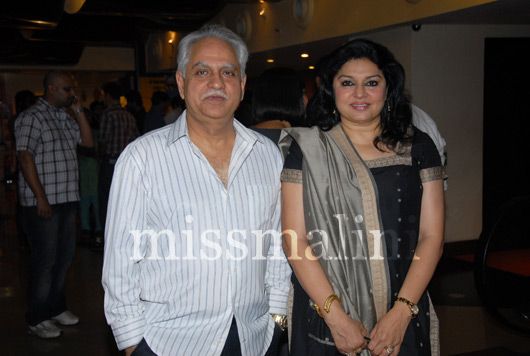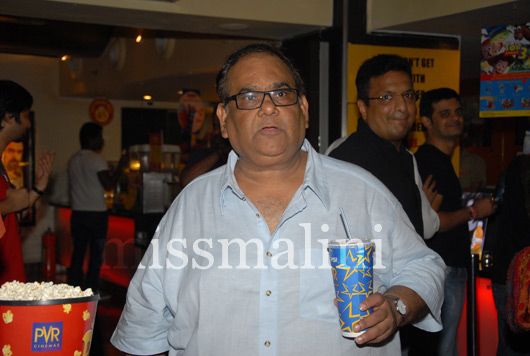 Spotted at the premiere: Apart from Fardeen Khan, directors galore Ramesh Sippy, Sanjay Gupta, Nikhil Advani, Tarun Manshukhani, Satish Kaushik, Mohit Suri, Rajat Kapoor, Vivek Vaswani, Anant Mahadevan,  Sujoy Ghosh, Vijay Acharya, Neeraj Pandey, Mini Mathur (woah where has she been?) & Kabir Khan, Sulaiman & Reshma Merchant (baby due in ten days!), Teejay Sidhu and Karan Vir Vohra (oh which reminds me, I gotta ask Teejay if there was anything at the end of the credits since Karan and her stuck around to see!)
Here's what Tarun Mansukhani had to say after watching the film, "The most remarkable film till date… It ends up doing exactly what it promises.. i.e. implanting ideas in our heads of what we can do as film makers!"