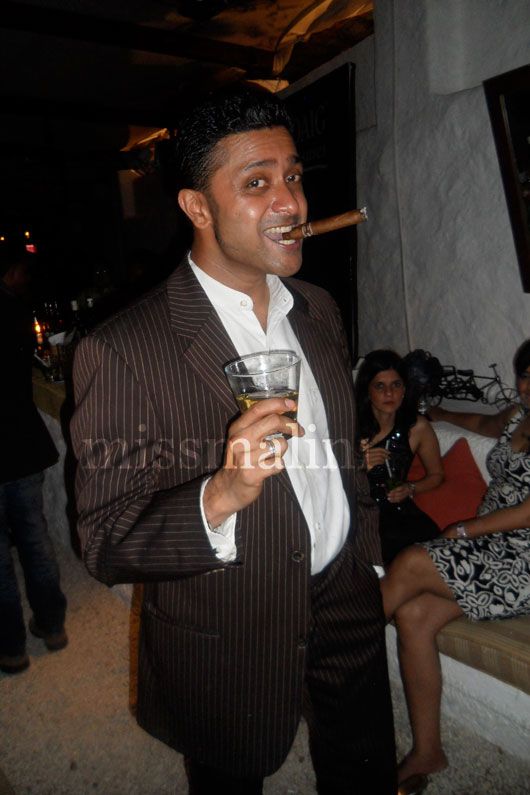 Last night Ash Chandler ended up hosting  an evening of Cigars and Scotch for Mumbai's well-heeled at Olive,  Bandra as a favor to A.D. Singh who suddenly had to jet off to London.  The amazing thing is Ash actually does a stellar impression of A.D.  (laid-back raspy voice and all) so the glitterati really got the best of  both worlds. I guess any time A.D. needs a stand in it's A.C. to the  rescue!
P.S. I think I've told you Ash's girlfriend Junelia Aguiar is one of my most favorite peeps and gorgeous to boot, I promise when she starts her own line of clothing (perfect for petite girls) you'll be the first to know, I can't wait!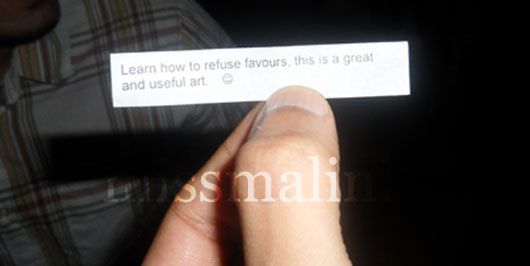 Also check out this utterly ironic fortune cookie my friend Melli handed me with a big grin on his face 🙂 I can't image that they'd seriously put that in a fortune in any Chinese restaurant in Mumbai, this whole city runs of favors!