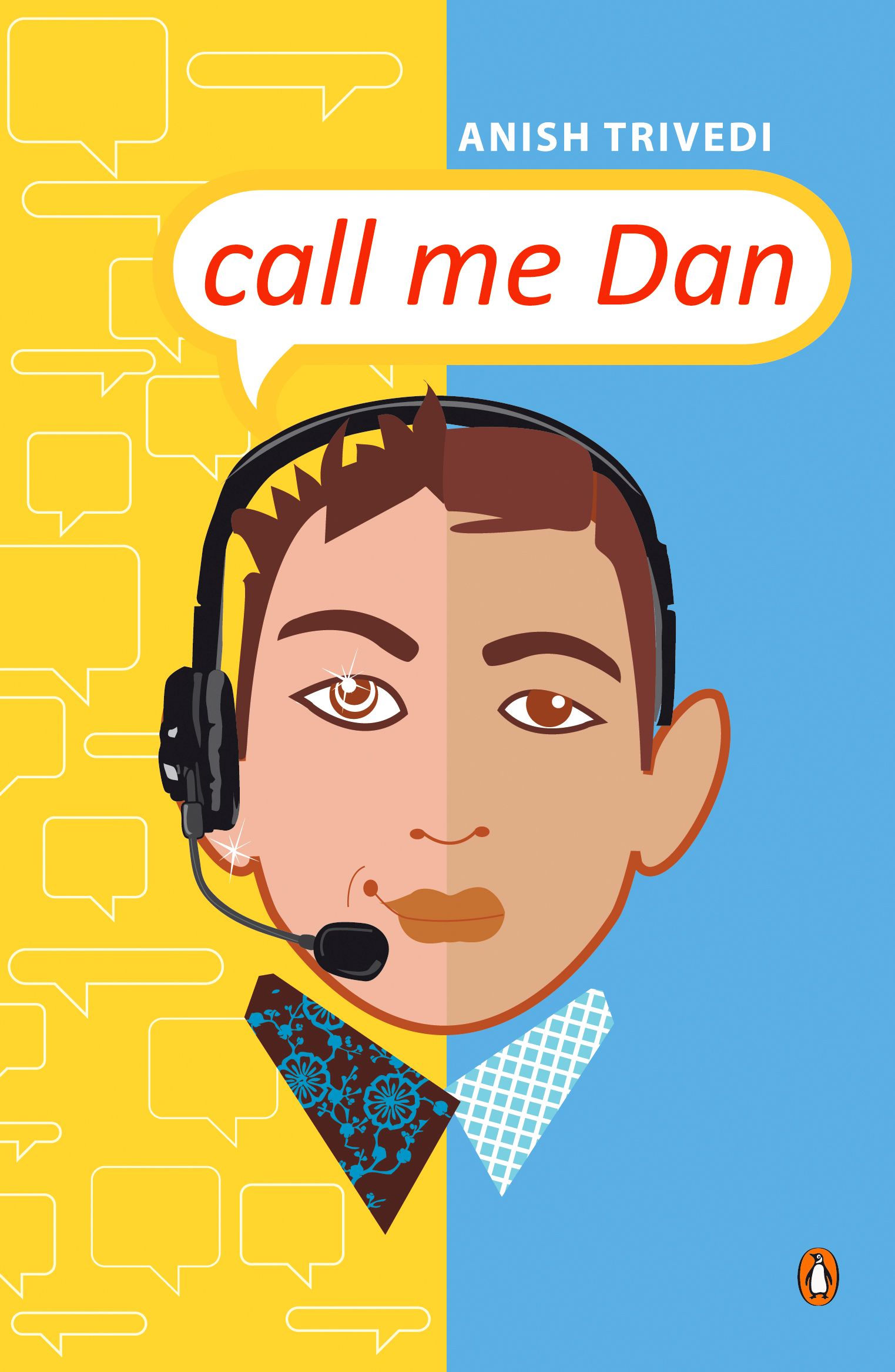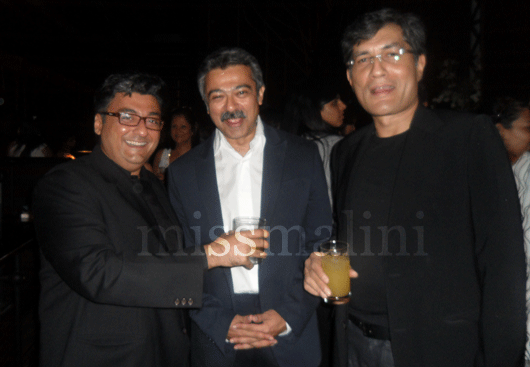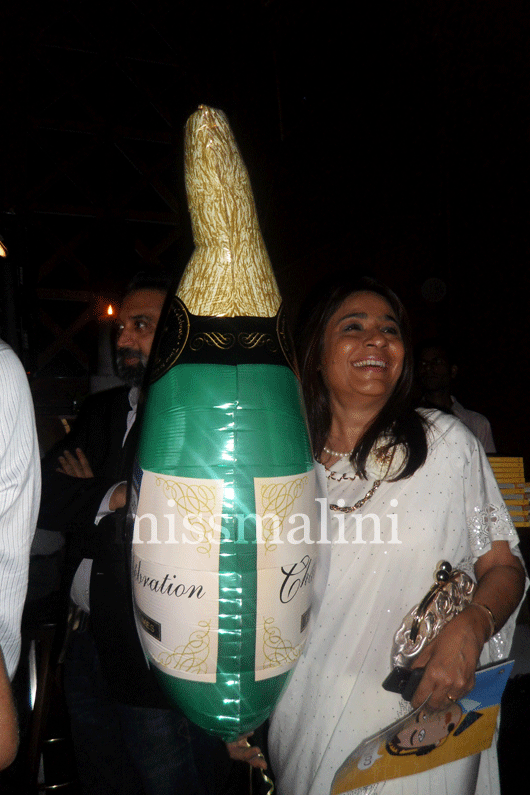 Last night Anish Trivedi launched his debut novel "Call Me Dan" amidst a bar packed with (famous) friends at Tote (and that's a lot of people if you've seen the size of this bar!) Like he says, "Everyone has a novel in them" and this is his. You know, ever since one fabulously drunken night over Grey Goose and Lobster courtesy Dimi & Reshma Bombaywalla Lezinska I have taken to calling him "Anish, Anish Trivedi" (AAT) because this is the James Bond-esque manner in which he often introduces himself. I have to say Anish, Anish Trivedi, I am rather proud of you for doing the brave thing and actually writing that book you had inside you. I hope someday I have the same courage. Cheer's to you, your cigar and scotch. To the moon buddy, to the moon!
P.S. He's a funny guy so you should totally read it, in fact, I'm giving out 3 autographed copies right here, right now.
According to Anish, "Call Me Dan is a novel about the new India, the India that doesn't have just sadhus and snake charmers on the street. It's a book that works for any reader who's wants a look at life amongst the young, upwardly mobile generation that is the present and future of this country. It's wry, it's witty (yes, even if I say it), and it makes you laugh, at times because you recognise the life the characters lead, at times because you're glad it isn't yours. No moral, no lesson, no philosophising, no preaching. It's just a fun book."
To win your copy answer this question! (Remember there are no wrong answers, just untrue ones.)
What would you do if your girlfriend's best friend said she would sleep with you?
Read Anish Trivedi's "Call Me Dan" to find out what he did! And ladies feel free to put yourself in the boys shoes and conjure up an answer too. Post your answer in the comments below to win a copy today! I can't wait to see what you say 🙂
And now on to some other stuff that happened in random order and memory (just as I remember it!)
So I FINALLY met Nisha JhamVwal. She is one of the few socialites I know and interact with often for my blog/column via Facebook/Twitter who actually recognized me and came up to say more than Hi. Nice. She also revealed that she has a bodyguard since she'd had some death threats (!) in the past but now she's just gotten used to him holding her bag so can't let him go! Lol, gotta love the honesty. In turn he goes to fancy parties has a drink or two and mostly chills in a corner. (The perfect date really.)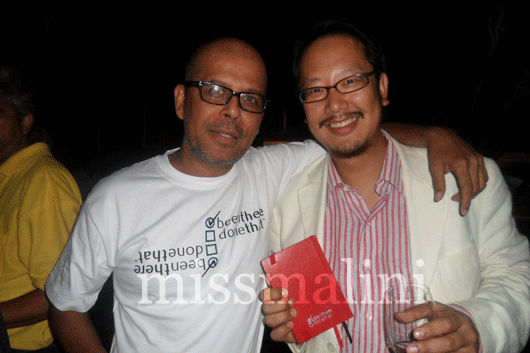 Narendra Kumar Ahmed brought a friend along who has a pretty cool idea wrapped up in that little red book. A "been there, done that" diary for the affluent traveler where you tick off all the places you've been, want to go and would go again. Cute! Also hilarious that my boyfriend piped in how that book could either be very satisfying or totally depressing if you find yourself at the end of your life with mostly blank pages. Haha that's why I love you baby 🙂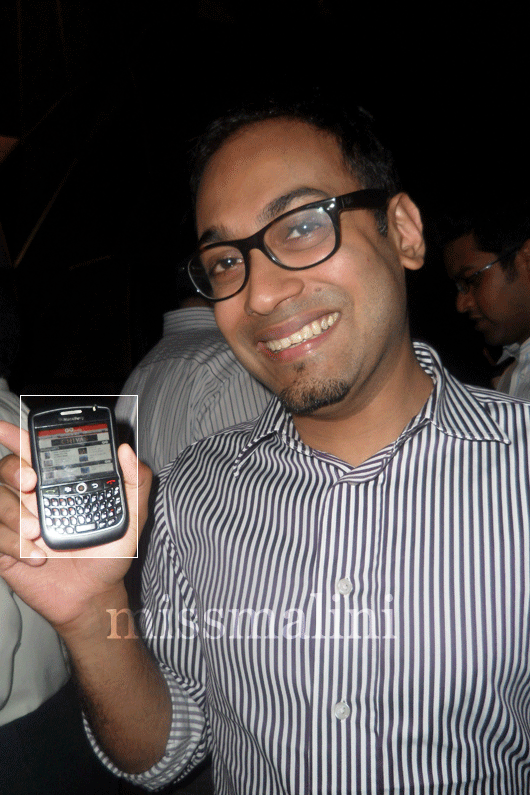 Alex Kuruvilla and the Condenast familia (which I am now a part of with Vogue.in) were in attendance. I even got a first had look at the nifty little GQ app they've launched for Blackberry. Get it here: app.gqindia.com
Anil Chopra (Mr. Lakme himself!) commented on my pink boots! He seemed mildly amused and impressed by them at the same time (which is kinda what I was going for so, yaay!) I ended up at Olive, Bandra as you can see and for some reason my friends and I have taken to "M-ing" everything and everyone in all our pictures of late… I owe this fantastic invention to Sujal Shah who is on a mission to help me promote myself better! Much love Swami ji.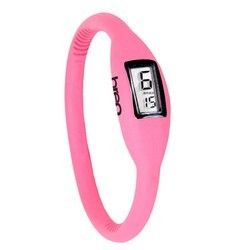 Oooh and the boyfriend is back (yippee, long distance – kicked your ass!) and brought me this fabulous pink sporty watch called Breo. It apparently is more than just a funky way to tell time, Breo is made of a material called tourmaline which they claim is a naturally occurring mineral widely used as a semi-precious gemstone and is responsible for many beneficial health effects including: increased concentration, natural detoxification of the body, improved sleep, relaxation and meditation, improved vitality and mood. All things I am in desperate need of and constantly deplete with copious amounts of Vodka and Redbull. I can't say I feel detoxified, able to concentrate or well-slept but I'm in a great mood! (Plus its pink so I'm sold.)