Its nearly impossible to remember and document the sensory overdose that is Lakmé Fashion Week (especially once the cocktails kick in!) which is why I'm going to stick to the 10 things I loved most. Hopefully this should give you a fair idea of how colorful my week was (oh and if you're a youtube junkie I have vlogs of all the shows I attended on my channel missmalinivideos for your viewing pleasure.) So here they are (in no particular order) the highlights (for me) of Lakmé Fashion Week – Winter/Festive '10!
1. The funky violin renditions of "Take a Chance on Me", "Come As You Are", "I Still Haven't Found What I'm Looking For" and "Like A Prayer" used as the soundtrack for Manish Arora's psychedelic art deco 2050 show.
(Listen to the music, and tell me if you liked it!) Now take a look at the other 9!
2. Narendra Kumar Ahmed's awesome train-motif off-site show at Tote and the adorable smirk with which he pulled off that coolie chapeau! Lol.
3. Nachiket Barve's recurring floral motif and vibrant colors (I want all those girlie dresses!)
4. The 100 watt smile on this model's face when she did a little twirl in this simple (but gorgeous) navy blue Anita Dongre dress (with silver accents) I'm totally feeling the wrists full of chunky bangles btw!
5. Sonakshi Sinha's confidence. For the new kid on the block she sure strutted her stuff with oomph down the runway for Killer Nari, holding her own among Bollywood's seasoned sashay-ers (considering even Sridevi tried and tripped!)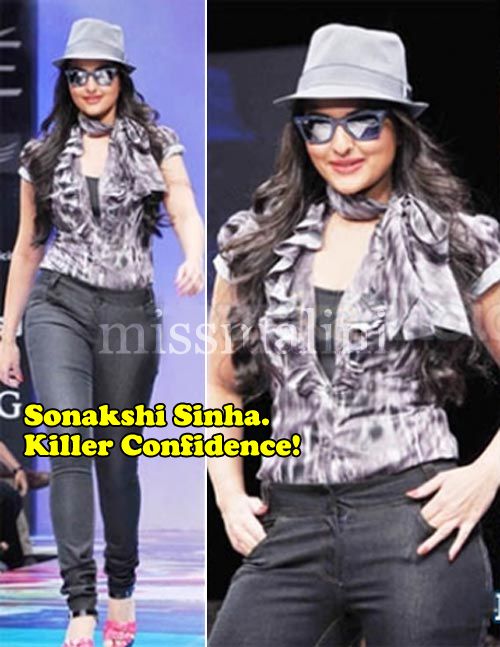 6. This absolutely appropriate (for fashion week) jacket my buddy was wearing at Manish Malhotra's show. Lol!
7. Watching the bollywood belles; Priety Zinta, Rani Mukherjee, Urmila Matondkar, Sameera Reddy, Ameesha Patel, Sonakshi Sinha and Priyanka Chopra giggle up a storm in Manish Malhotra's front row!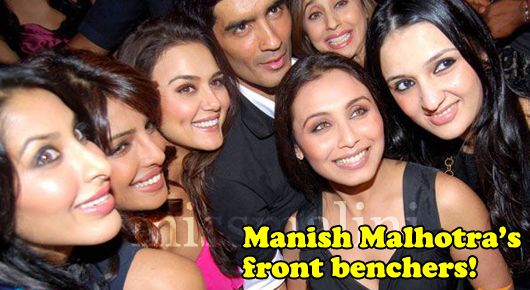 7. Spotting Akshay Kumar in one of his adorably goofy Action Replay retro outfits during Neeta Lulla's show.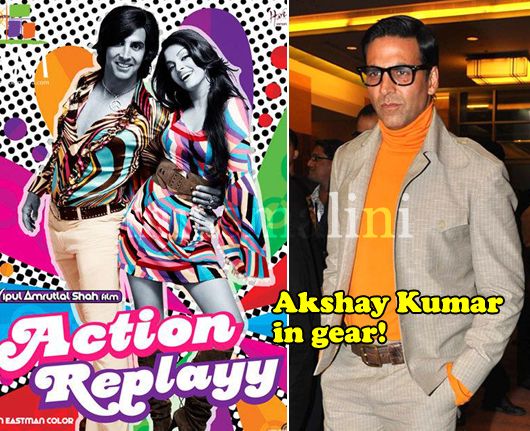 8. The body bender (and his killer bod) during Malini Ramani's gypsy-themed grand finale.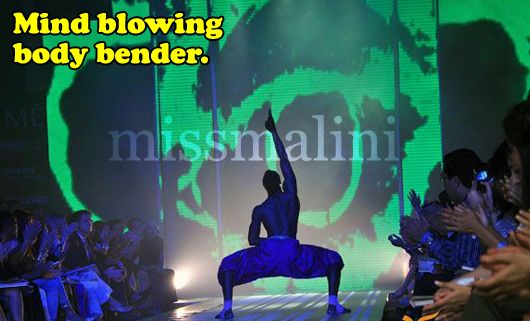 9. The Lakmé Studio giving me a fab new look every day. Especially when I got the sleek mystique look and their make up expert Pallavi gave me super sexy smokey eyes!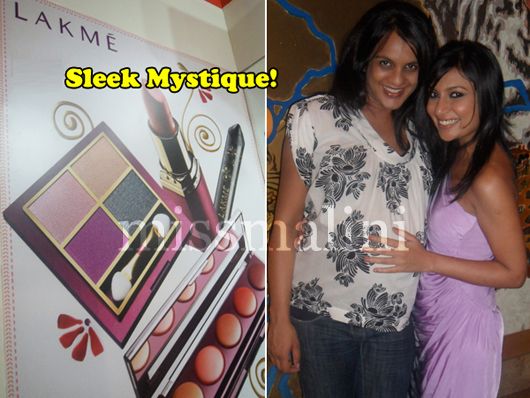 10. The epic Lakmé Fashion Week finale party at China House where everybody lets loose and ends up dancing till dawn!
And there you have it 🙂 for more pix of the ring-side action at Lakmé Fashion Week check out my Facebook photos! xoxo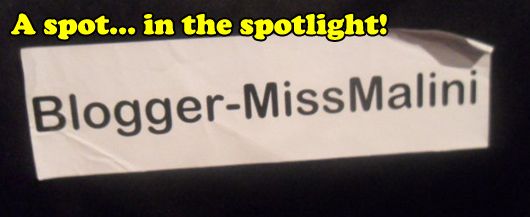 P.S. I have to say, I totally loved the fact that I had my very own spot in the media section especially reserved for little 'ol me. Funnily enough, when someone else sat in my seat the sign got stuck to their back and I got a round of free publicity till they realized Lol! Bloggers rule baby 🙂
Psst! Check out more MissMalini blogs on Vogue.in