Some time ago I connected with Deepa Berar who is a makeup artist and hair stylist and she offered to share some tips on recreating Bollywood's hottest looks. Here's her favorite, but if there's one you're dying to recreate post a comment and I'll ask her how its done!
Psst! She's also on Twitter @deepaberar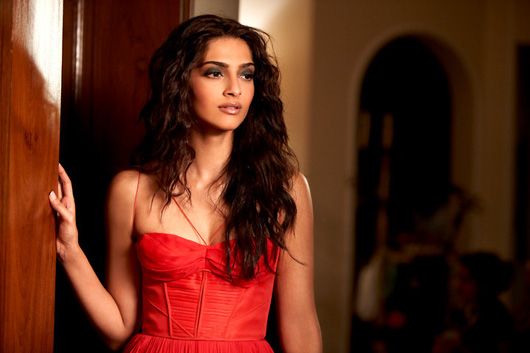 This has been a pretty exciting year in Bollywood as far as makeup goes. From Aishwarya Rai's multiple futuristic looks in Robot, to Priyanka Chopra's casual yet sexy simplicity in Anjaana Anjaani, Bollywood has definitely been having fun with its makeup! My favorite look of the year has to be from every girl's fashion fantasy film, Aisha. Sonam Kapoor totally rocked all of the looks! There is one look in particular that I quite enjoyed (the one in the red dress) and I thought I would break it down for all of you. The look combines a sexy smokey eye with a gorgeous neutral lip. (All colors are MAC.)
By Deepa Berar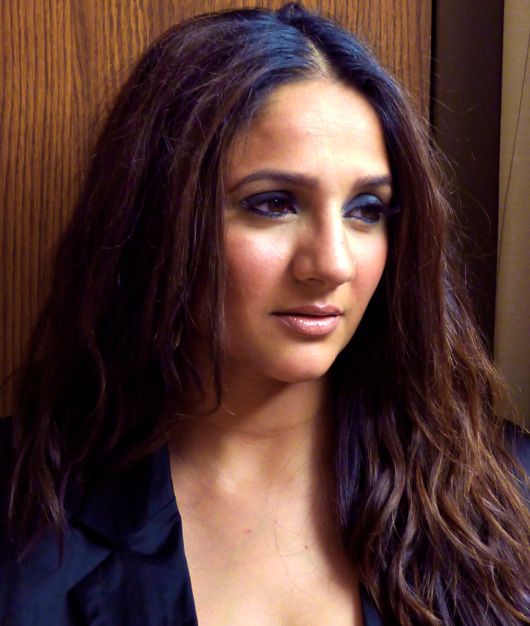 Eyes
Apply a gel eyeliner or creamy black shadow all over the eyelid. Stop right before the crease.
Set in place with a charcoal gray eyeshadow such as Print.
Blend a brown eyeshadow, preferably 2 shades darker than your skin into the crease. I used Cork.
Highlight under the eyebrow and the inner corner of the eye with a light gold shadow. I love Ricepaper for this.
Cheeks
Apply a neutral colored blush such as Prism onto the cheek.
Lips
Line your lips with Spice lipliner.
Fill in lips with Cherish lipstick.
Top with Viva Glam V gloss.
For video tutorials on how to apply makeup, check out my YouTube channel at www.youtube.com/deepaberar