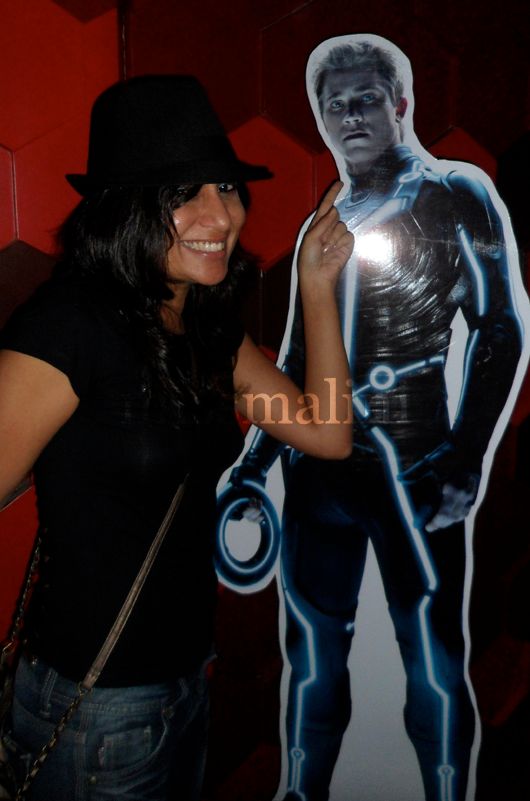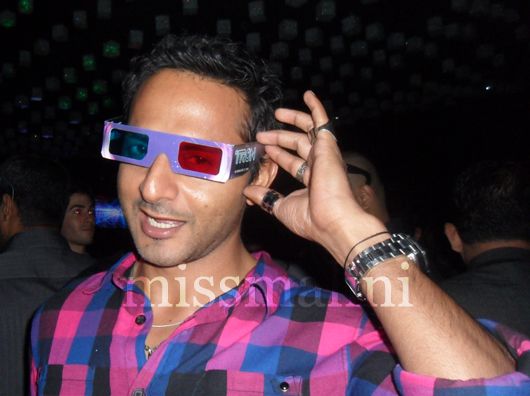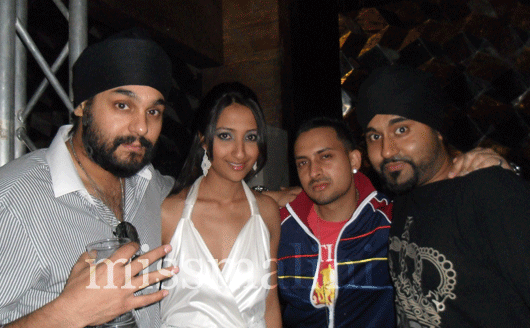 We had a pretty kick-ass time at the TRON 3D party at Trilogy last Thursday. I have to confess that I'm not a big 3D glasses fan though and spent a lot of the night complaining that I couldn't see anything out of my left eye (also my excuse for walking into my bedroom door when I got home, ouch.) But the music was AWESOME and I got a chance to catch up with Nikhil Chinapa (love that his shirt matched the 3D glasses btw!) who told me you guys all made him super teary-eyed with your fab comments about Sunburn <3. Awww.
Psst! OMG guess who was chilling in the VIP section that night? RDB (rhythm Dhol 7 Bass) who just wrapped work on their song for "Yamla Pagla Deewana" starring the Deol clan. They were super sweet (thank you Parul Kakad!) and even did a call out with my on my radio show the next day.
[audio:http://www.missmalini.com/wp-content/uploads/2010/12/MALINI.mp3]
Wanna see more pix?