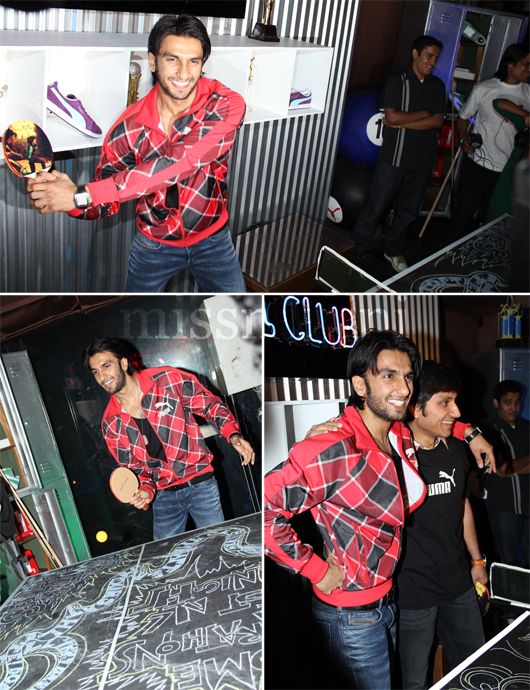 Last night at Trilogy, PUMA threw one crazy party. Trilogy was transformed into a mini games parlor, with TT tables,  Foosball, Darts, a game called 'walk the plank' and even a mini  photo booth! There was no excuse to be a bored little wall flower at  this party. It was a salute to the After Hours Athlete, people like us, who like to party and would rather party till 5 than wake up for a jog! I caught up with some of Mumbai's fiercest party people, true After Hours Athletes, and got their take on what the party was all about. Watch the video for a very funny interview with Shveta Salve and Hermit Sethi, who are big fans of the PUMA Social Club. Narendra Kumar quite the after hours athlete beat all the models at TT and even beat newbie Ranveer Singh.
Shveta, Anushka, Hermit OMG how cute are you guys! Missed you too 🙂 Also loved this pic Anushka tweeted!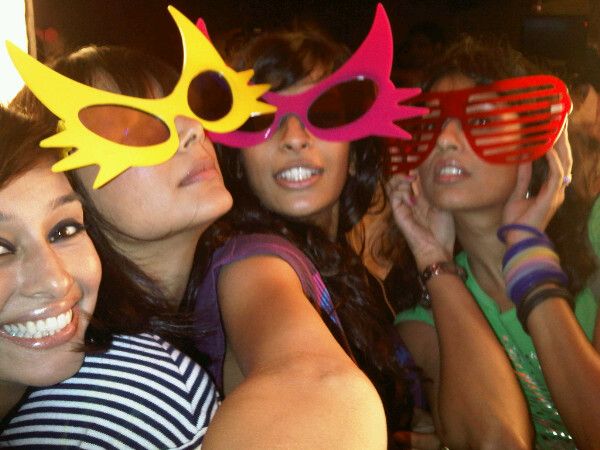 The night was filled with many celebrities and party animals, spotted were Carol   Gracias,  Anushka Manchanda, Raffael Kably, Netra Raghuraman, Shamita   Singha, Deepti Gujral, Chetan Hansraj, Shweta Salve, Purab Kohli,   Siddharth Kannan, Hermit Sethi, Achala Sachdev, Shyan Munshi, Narayani   Shastri, Niketan Madhok, Raghu Ram, Rajiv Mehta, Narendra Kumar, Shayan   Munshi, Binal Trivedi, Santino Morea, VJ Ayushman, VJ Manish, VJ Juhi and Ranveer Singh.