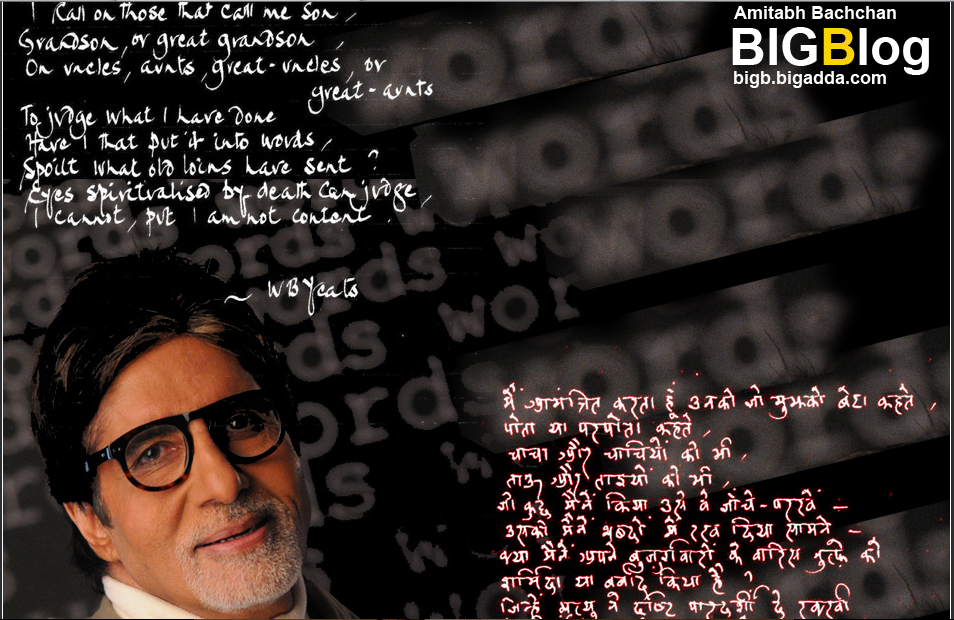 Amitabh Bachchan has been blogging for bigadda for a while, precisely 1047 days. Now that's some dedication! He refers to his blog readers as extended family and has never failed to update this virtual world with his life stories. It therefore must have come to him as quite a shock when he tried to upgrade his blog only to receive an error stating he had lost his entire blog site. Of course, a series of tweets ensued mourning this loss. Twitter, is a micro-blogging tool after all that he diligently numbers akin to his blog. It's been 294 days in case you were wondering.




After the panic on twitter, the site did get restored and he blogged about the new lessons he learned on dealing with technology. In his state of panic, he'd sent out a plea to his twitter followers who may be computer wizards so they could help him out. A charming follower restored his blog post and gained popularity points on twitter when @SrBachchan followed him back.


We were quite bummed for you there, Mr. Bachchan. The loss of your blog diary would have created quite a dent in our blogosphere. We're happy things have been set right and diligently ordered posts are on their way. Keep up with Amitabh Bachchan's blog at bigb.bigadda.com or follow him on twitter @SrBachchan.
By Dhruvi Shah for MissMalini