Freudian Slip contributed this blog. Be a Bollywood blog-ibutor on MissMalini.com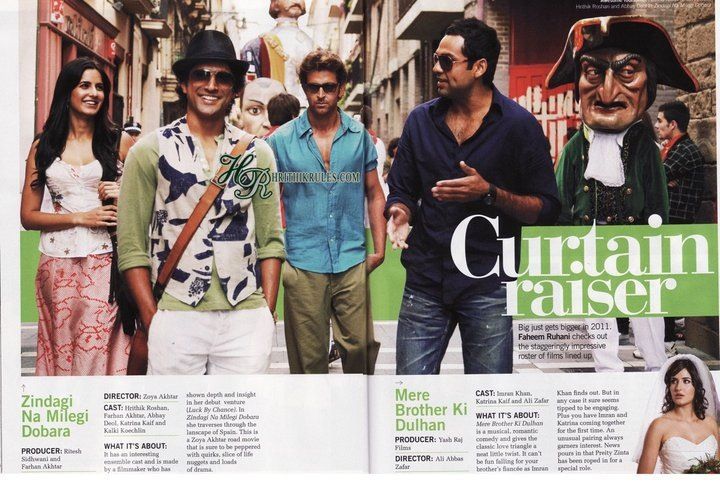 Bollywood is off to a good start this year. Everyone's talking about how this is the dawn of a new Golden Age in Indian Cinema and even the western media  (which is usually condescending towards our movies) is starting to take our films seriously.
2011 has already given me three films I liked-the delicate, poignant Dhobi Ghat, the powerful, refreshingly female-driven (if overtly melodramatic) No One Killed Jessica and the adorable, unpretentious Tanu Weds Manu. Even the much-maligned 7 Khoon Maaf was visually stunning and darkly humorous, in my opinion. In this series I'll give you my pick of films to watch out for this year (and the ones I'm going to be staying FAR away from).
My most anticipated film of the year:
Zindagi Na Milegi Dobara. There are SO many reasons why I'm looking forward to this. Most importantly, Zoya Akhtar directs it. Her debut film, Luck By Chance is an underrated gem that deserved to be a blockbuster hit. LBC is that rare thing: a Bollywood comedy that doesn't really on slapstick and sleaze for cheap laughs. Instead, the movie was hilarious in so many different ways: irony, caricature, situational comedy, the metaphorical song Baawre, amusing props and sets. Every frame of LBC was filled with fascinating visual details. I also loved how real and flawed the lead characters were and how non-judgmental the film was of them. Consider this: the Los Angeles Times drew parallels between LBC and The Curious Case of Benjamin Button.
I'm waiting for more of Zoya's irreverent, intelligent humor and her fabulous attention to (quirky) detail.
And then there's the stellar cast of ZNMD: Abhay Deol, Farhan Akhtar, Hrithik Roshan, Kalki Koechlin and err…Katrina "Sheila Ki Jawani" Kaif. Speaking on purely superficial terms- so much eye-candy! I don't know how I'm going to be able to handle Hrithik, Abhay and Farhan onscreen together (don't worry boys, you'll have Kat).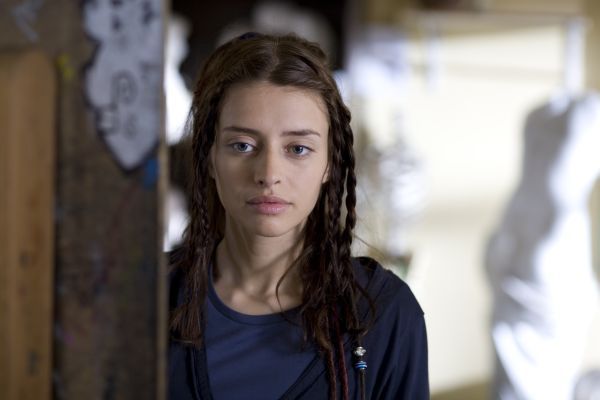 Spanish Actress Ariadna Cabrol will also be part of the cast. She starred in the critical acclaimed and very risqué (by Indian cinematic standards) Eloise, a European film about teenage lesbian lovers. So it'll be interesting to see how she fits into to a mainstream Hindi film, when her acting background is clearly different.
Also, the film is set in Spain and involves Spanish culture – like the 'Running with the Bulls', which is a Spanish custom where men race along side fighting bulls on narrow streets. This will be a nice change considering that Bollywood usually uses foreign locations only as an excuse to have random white women running around in bikinis, dancing in tacky costumes and inexplicably throwing themselves at our desi heroes (because all western women sit around in shiny leather hotpants waiting for new immigrants to seduce). Interestingly the only other meaningful use of foreign culture in an Indian film that I can think of is the Australian Opera scene in Dil Chahta Hai – which was directed by Zoya's brother, Farhan Akhtar.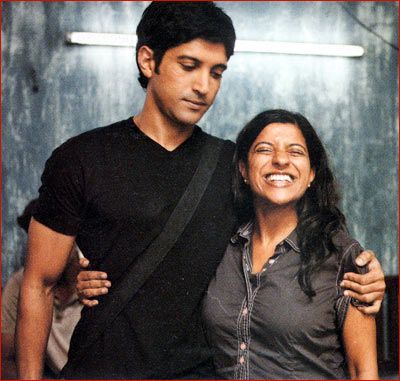 And finally there's the promise of light-hearted comedy, male-bonding and a road trip a la Dil Chahta Hai. For all of these reasons, ZNMD is my best Bollywood bet for 2011.