Rating: 2.5/5
Zippy opinion: A Time-pass College Flick
Release date (India): 6th May 2011
Director: Bumpy
Producer: Ashish Patil
Cast: Shraddha Kapoor and Taaha Shah
As is evident, Luv Ka The End is the revenge tale of a heart-broken 18 year old girl. Rhea (Shraddha Kapoor) has appeared for her final exams in junior college. It is the eve of her 18th birthday and she has plans to watch her favourite popstar Freddie Kapoor live in concert with her BFFs. The icing on the cake is that she is going to pop her cherry with her 4 month old boyfriend Luv (Taaha Shah). Everything seems perfect until her parents have to make an emergency trip out of town leaving her to babysit her grandmother and little sister. While her plans fall through, she also discovers that her boyfriend doesn't really love her. He is using their relationship to win points in an exclusive internet game. Following a breakdown, she decides to make his life miserable. And the audience is privy to the execution of her plan.
The movie starts on a fun note. The title credits roll out in the stop-motion song "Freak Out". You're transported back in time with not only the technique but also visuals of a classroom, video games and chat rooms among others.
The first half is alright. Shraddha Kapoor looks fresh and plays an 18-year-old convincingly. Moments between her and Taaha are almost spoof life. Even though we've all been there with 'mixed CDs' and '4 month anniversaries'. There could definitely have been some innovation in the characters of her BFFs. They're the stereotypical blonde and fat girls. The first half ends with a cute 'intermission' short that encourages you to get popcorn and a drink. It gets worse in the second half. The "mutton – song" is a damper.
The idea of the tattoo isn't even original. Along with the tagline, it has been copied from John Tucker Must Die.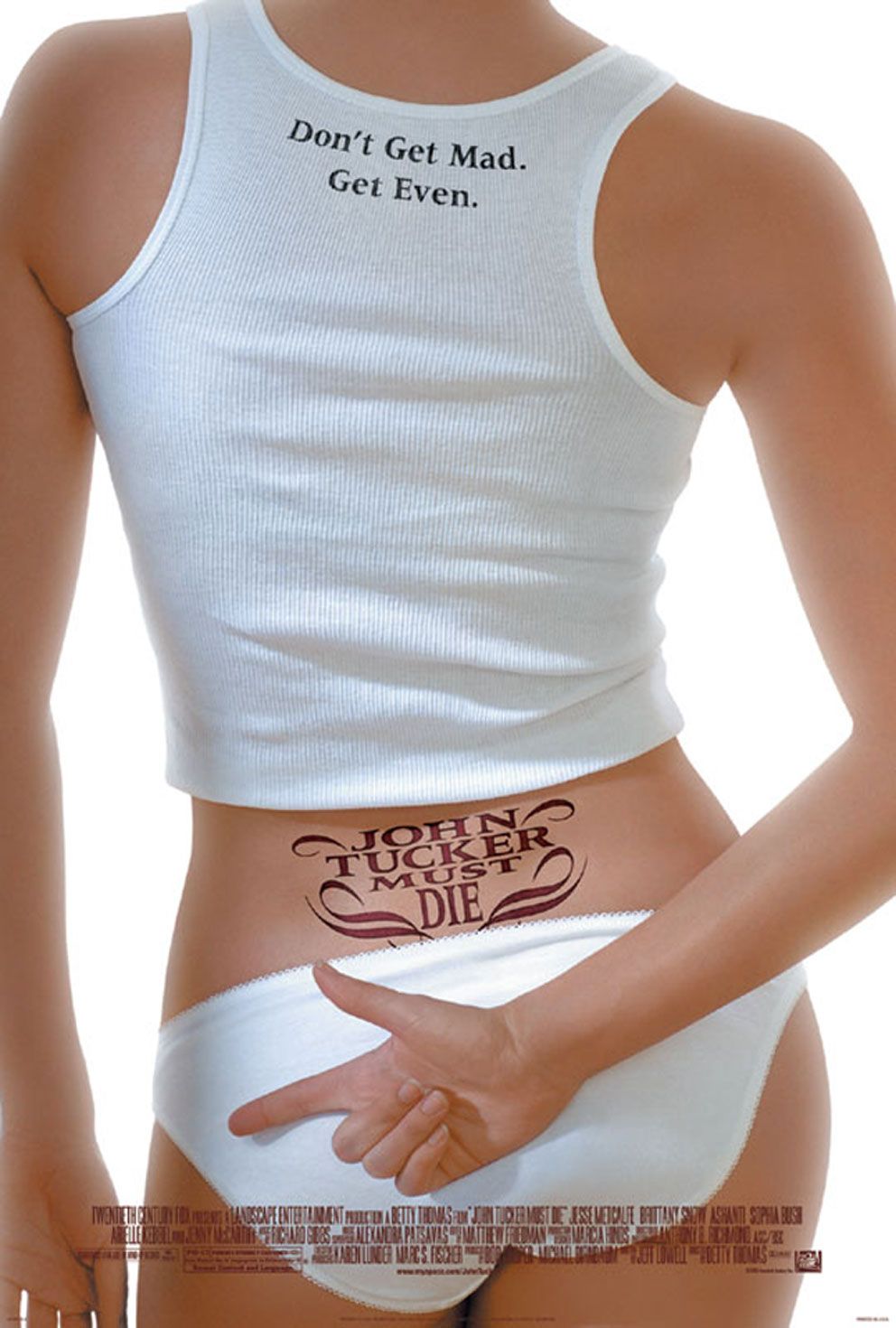 The characters of the dadi and friend's mother (played by Archana Puran Singh) are just batty and not funny. Words like 'babes', 'dude' and others of the variety are simply thrown in to make the script appear youthful. At the end, the movie is quite mindless and not really moving. It doesn't seem to take itself very seriously either and is a glossy, shiny product that has been packaged fresh and marketed extensively. Chances are college kids on vacation might stroll into theatres for lack of anything better to do.
By Dhruvi Shah for MissMalini.com