Ranbir Kapoor's house party (when mum and dad were away) has become quite the talk of town! First there was news of Sonam Kapoor and ex girlfriend Deepika Padukone deciding to stay away. Then there were reported sightings of Ranveer Singh and Anushka Sharma's lip locking at the party…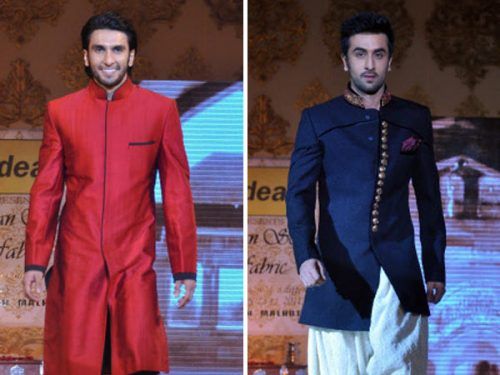 Now, reports say that Ranveer made a few insinuating remarks about Deepika's song in Dum Maaro Dum. He even joked that some of the lyrics were meant for her ex, Ranbir (Ouch!) So, there you have it. Ranbir was pretty miffed and apparently asked Ranveer to shut up!
Now, let's hope that Ranbir Kapoor decides to forgive Ranveer and stay friends. Ranveer who has also managed to piss off Kareena Kapoor in the past appears to be on a roll picking fights! Just one film old, and so much drama? Interesting!