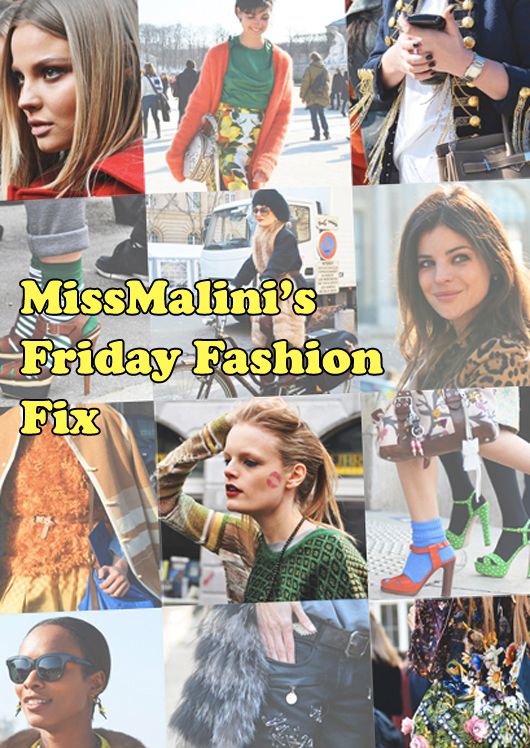 Anjali: Looking for some nice pleated high waist trousers… checked out Zara etc but they are very expensive… can u help me with cheaper options in Bombay?
I know exactly what you mean by not being able to find an affordable pair of high-waisted trousers, it took me forever to find a pair too. I was extremely lucky to find the last pair of high-waisted pleated trousers at Globus (on Hill Road, Bandra), if I remember correctly I paid around 800-1000rs (so try looking there). Also try the smaller shops around Bandra, I've got some great steals from shops like IBIZA and even Try me! If all else fails, take a picture of the trousers you want and head on over to a menswear tailor and as him to make trousers like but for women.
MissMalini: Sue! What should people wear to my Cointreau-versial Chic party on June 12th? xoxo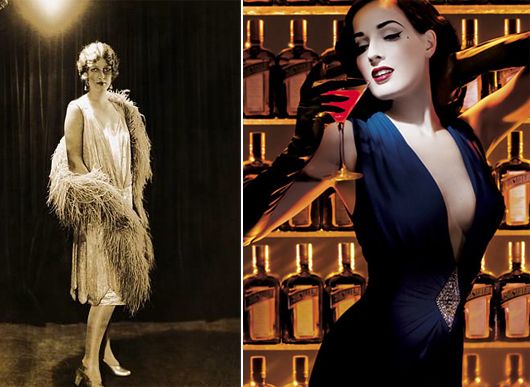 When I think Cointreau, I get this image of prohibition 1920s era, very sexy but a little quirky which is the perfect sort of feel for your Cointreau-versial party. Think 1920s loose dresses with a drop waist and exciting head pieces. Short curly bobs wigs and red lips or why not choose an orange-red colour to go with the orange flavour cocktails!? Take the 1920s (picture on the left) and make it very cointreau-versial but modern like Dita Von Tesse (picture on the right) If you need help with what to wear get some inspiration from the movie Chicago. For the men, remember the 'Gangsters' of the 1920-30s, big shouldered suits and slick hair, bring out that alter-ego!
Psst! Post your questions for next week here.