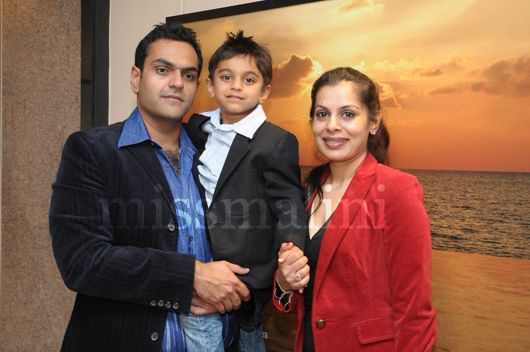 What were Tusshar Kapoor and Amrita Rao doing at a photography exhibition by Dr. Mukesh Batra and his son Dr.Akshay Batra? Well, they were there to promote their new Rajshri Productions venture, Love U Mr. Kalaakar. The exhibition, which was hosted at Bajaj Bhavan in Nariman Point, Mumbai was titled 'Moody Blues'. It will showcase photographs taken by the father-son duo in Mumbai, Delhi and Bengaluru. In his little chat with me, Dr. Batra revealed how he loved animals and discussed how the proceeds from sales would go to the Maneka Gandhi's People for Animals. The Batra's and the Rajshri family which has been in the movie biz for several decades have had a strong bond for several years. So, when the seventh annual photo exhibition was announced, Dr. Batra invited the stars of Sooraj Barjatya's latest romantic caper for the event. At the exhibition, there were several interesting photographs of marine life, beaches, sun and sand that transported you straight to the breathtaking scenic beauty of Maldives. The photographs that I totally loved were the ones that Dr. Akshay Batra took of these little puppies (cuddles personified).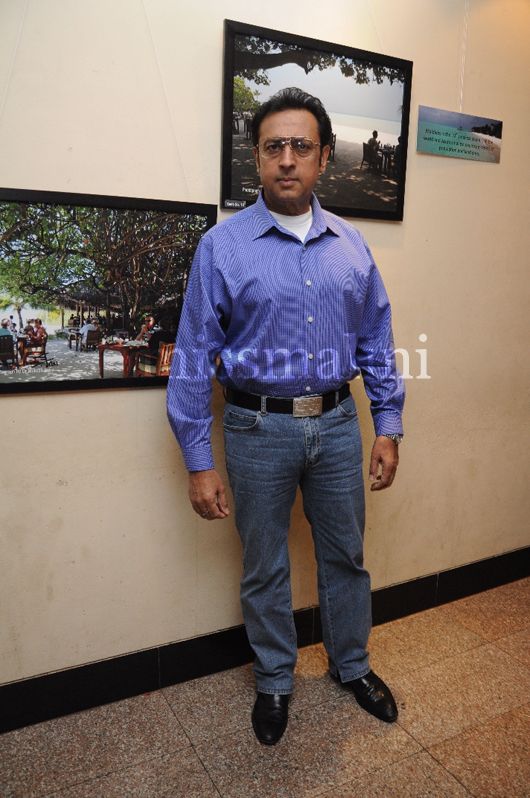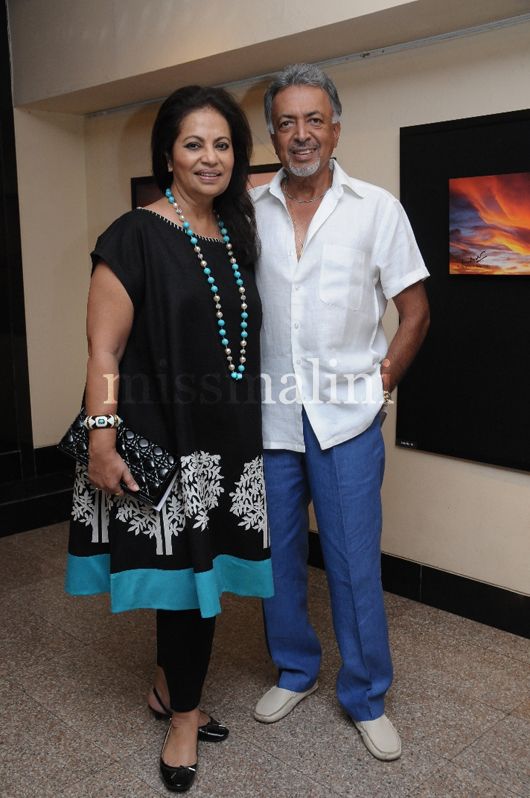 Spotted: Nisha Jamval Raell Padamsee, Anil Dharker, Samir Mondal, Ananya Banerjee, Sonalli Iyengar, Pradeep Chandra, Gulshan Grover, sufi singer Mudasir Ali, salsa guru Johnson Simpson, composer Vijay Singh and a horde of others.
Speaking on the occasion about his lack of formal training in photography and his passion for it, Dr. Batra said, "Although my first passion is medicine, I am completed by my second love, photography. For me, photography celebrates the equilibrium of the body and mind. It keeps me connected to the incredible, even when mired in the mundane. Tusshar Kapoor and Amrita Rao unveiled select works on stage and also unraveled the Dr. Batra's calendar for the year.
The movie which was what the stars were there to talk about is a simple love story (Rajshri's forte) between a free spirited freelance cartoonist, Sahil played by Tusshar Kapoor) and a fun loving (aren't they all?) management student, Ritu (Amrita Rao) who has a rich industrialist dad. Then begins the whole 'you are just an artist and you don't deserve her' monologue by daddy dearest. This leads Sahil (Tusshar Kapoor) into a rather complicated corporate web where he doesn't belong. He has to win Ritu's love by working his way up the nasty business ladder.
Well, the plot does sound seemingly filmi but considering the movie's been made by first time director, S. Manasvi, we hope it has something fresh to offer the new age discerning audience.The film also has 90s sensation, Madhoo playing the role of Amrita's aunt, Ram Kapoor as her dad and Prem Chopra as her grandfather. Looks like Rajshri is staying true to its promise of making movies that celebrate relationships and familial ties. This film, which a lot of people feel will do wonders for Tusshar who has only been doing multi starrers for the past decade wishes to celebrate and honor the artist that each one of us have within us.  When the movie hits the screens, we hope that the inimitable spirit of the movie translates onto celluloid and wins hearts.