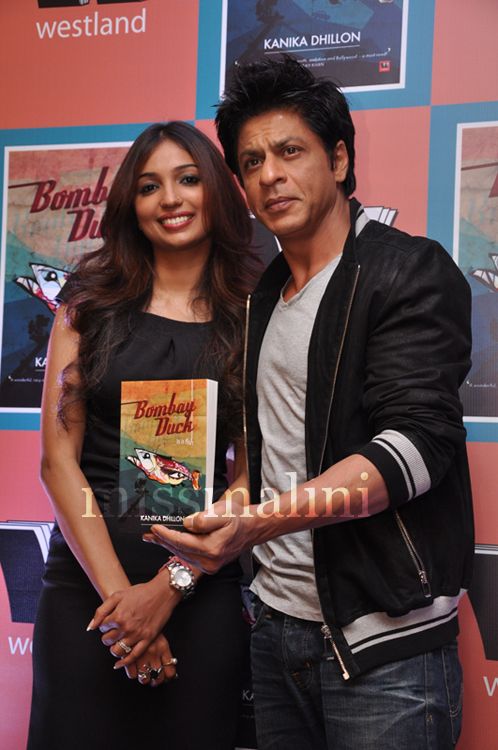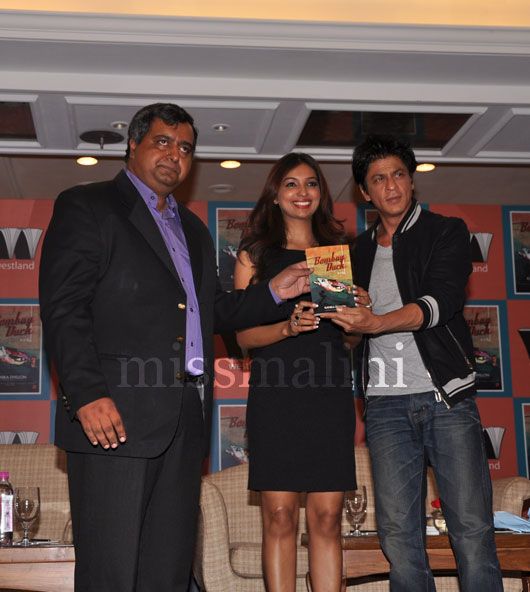 Shah Rukh Khan at Kanika Dhillon's book launch " It was quite evident from the start that Kanika has a passion for writing. It was amazing how she is able to translate her razor sharp wit and sense of humor onto paper. She's an integral part of the Red Chillies family and I'm looking forward to everybody enjoying Bombay Duck is a Fish the way I did. For me, Bombay Duck was a call from the past. It brought to mind my own journey from Jamia Milia to Fauji to Ra1. Kanika's writing style is part satire, part humor and part realism. For all those who believe dreams do come true, this one's a must-read."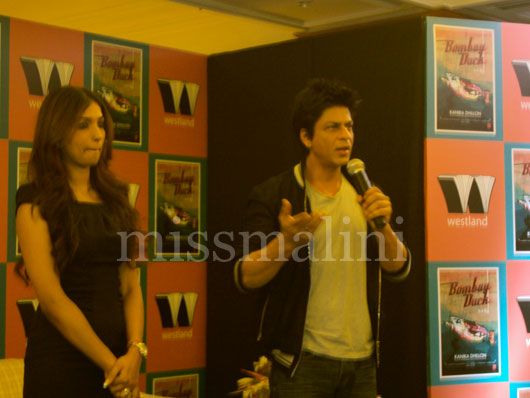 If unfulfilled dreams keep you alive, can broken dreams push you to end it all? That is the question that Kanika Dhillon wants to ask as she turns author this summer with her book, Bombay Duck is a Fish. I got myself the perfect Monday blues fix as I watched Shah Rukh Khan unveil Kanika's debut novel, which is about the journey of small towner with dreams of making it big in Bollywood. Now, Kanika has worked as an assistant director to Farah Khan on Om Shanti Om. She was a part of the Red Chillies Entertainment team that worked on Billu and is one of the screenwriters for SRK's much-awaited superhero flick, Ra.One. Bombay Duck is a Fish traces the journey of Neki Brar and her pursuit of success that teaches her valuable lessons about friendship, betrayal and the quest to explore one's true identity.  The title draws from the author's experiences in Mumbai and her impressions of the film industry.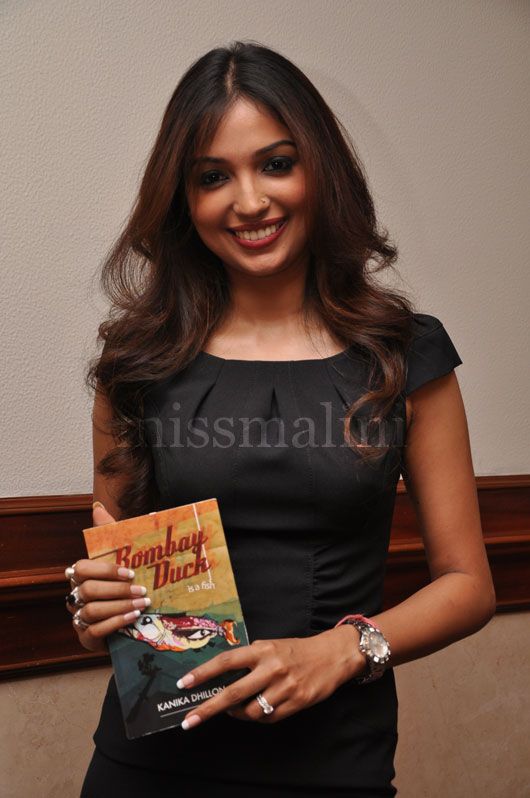 Gautam Padmanabhan, CEO of Westland Limited, which has published the book, was also present at the launch. SRK spoke to the media about his love for books and his association with Kanika over the years. He also discussed his own novel; Twenty Years of a Decade, which has a whole chapter on journalists. (Jeez. .I wonder what that's going to say). SRK emphasized the importance of ethical film journalism and said that it was boring for him to answer these incessant questions about his equation with Salman Khan.  He seemed super excited about his efforts to have a 3D screening for Ra.One, which he feels the kids would love. ( Awww..)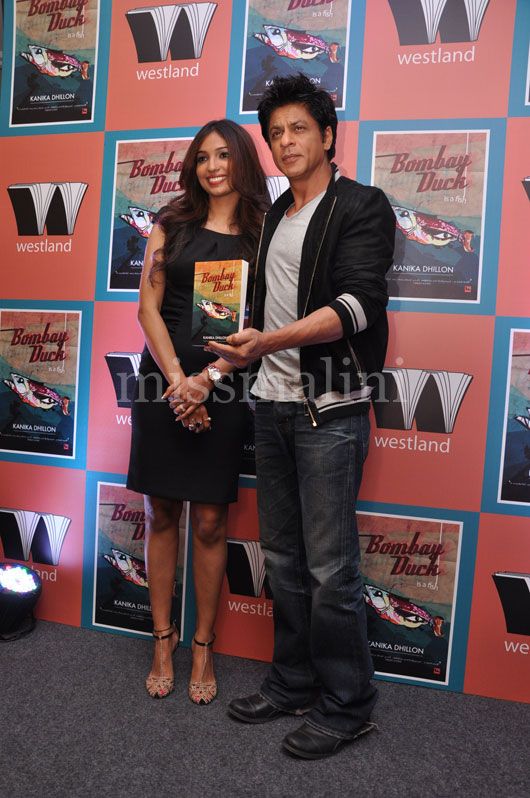 SRK has been the greatest inspiration for Kanika as well who hopes that her endeavor to describe the murkiness in B town helps people figure out their own rules, reveal their inner beauty, find a purpose in life and most importantly unravel the goodness within themselves.