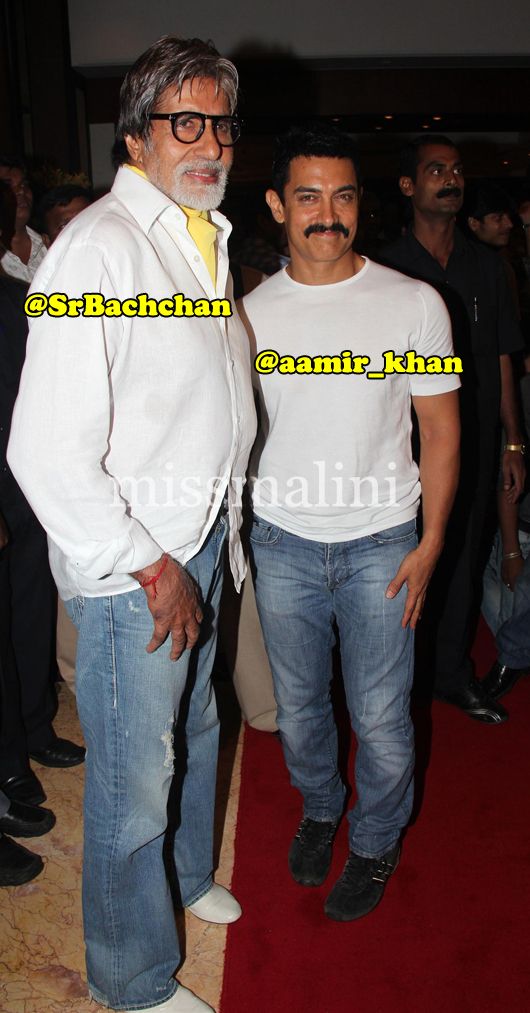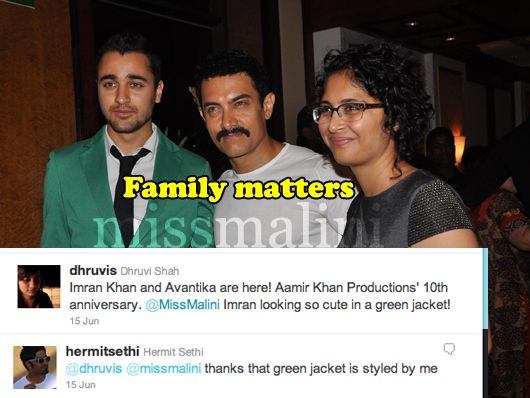 MissMalini says, "So I've been an Aamir Khan fan for as long as I can remember. From QSQT, Dil and Love Love Love to Dil Chahta Hai, Taare Zameen Par and Lagaan, I've seen them all! I always harbored a little hope that one day I'd marry him but no such luck! Afsos. However I've met him a few times now and I'm still warm and fuzzy about it. The first time I met him I was so star struck, I blurted out, "I've been in love with you since I was 9!" He smiled (and I suspect wanted to laugh out loud a little but was too polite!) … and said, "thank you." In hind sight I must have made him fell very old! Lol. But yeah totally heart him forever and ever plus the fact that IK (Imran Khan) turned out the way he did just proves its in the genes. Lucky you Avantika! xoxo
Dhruvi Shah says, It was 2001 and I was probably all of 15 when I watched Lagaan. Somehow, even a decade later, I remember details of the event quite clearly. My family had arranged for a trial show in Famous Studios.  We were early, so, my dad took me to the projection room and explained  to me the processes that take place there, including loading of reels.  I'm not sure how much I remember of the lesson but it was exciting. The  guest started filtering in and we had to take our places. Mine was in  the front row. (Kids at trial shows are sometimes told to sit on the  floor!) When we came out of the movie, I was cross, "There was so much  cricket in the 2nd half!" Little did I know the difference it was going  to make. When I actually met Aamir Khan (of course with my dad), I  carried an autograph book. My dad found it quite funny and said, "Why do  you need an autograph, just take a picture." I covered up and said the  autograph was for a friend and smiled for the picture. Now, I can't find  either. What's safe is the memory of meeting Aamir Khan in Film City,  enjoying his company and coming away very pleased.


Why am I telling you all this? Because Aamir Khan said so. Recently, Aamir Khan Productions celebrated their tenth year of running. An evening that started with the screening of 'The Making Of Lagaan'   included a misty eyed Aamir Khan encouraging everyone to share their   memories of the movie and the company. It ended with everyone associated   with him enjoying dinner and cocktails. For notes from the event and   trivia on Lagaan, look up my tweets @dhruvis and MissMalini's retweets @missmalini.
While watching the documentary, I felt emotional, inspired, proud and   a whole range of emotions. And I asked you tweeple how the journey has   been. The responses were delightful.
It was a reunion of sorts for those directly involved with Aamir Khan Productions. Check out the pictures.