After the huge success of Miss Malini's Get Cointreauversial party, she (along with veejay Juhi Pande) decided to invite all the members of her Friday Club for a rain dance / pool party at C'est La Vie in Bandra (Mumbai) last Sunday.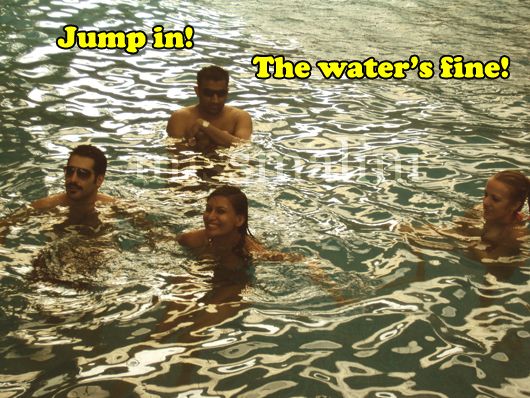 Termed as the "Turning Point UnWine'd: Make it Rain Dance/Pool Party Brunch!" – MissMalini has Ashwin Deo of Turning Point Wines sponsor the drinks while Basab Paul and the folks at C'est La Vie very kindly organised some bites, pasta and pulao to keep everybody's post-swim hunger pangs at bay.
Also putting in some fab efforts to beautify the guests with impromptu hairstyles was Adhuna Akhtar and her amazing young team from b:blunt.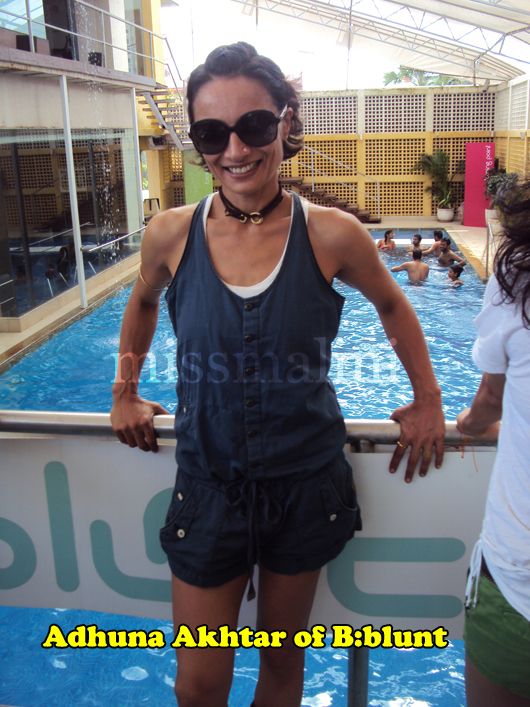 Of course, the piece-de-resistance was the azure blue swimming pool and MissMalini's friends needed little persuasion to shed their clothes (and inhibitions) and jump into the pool.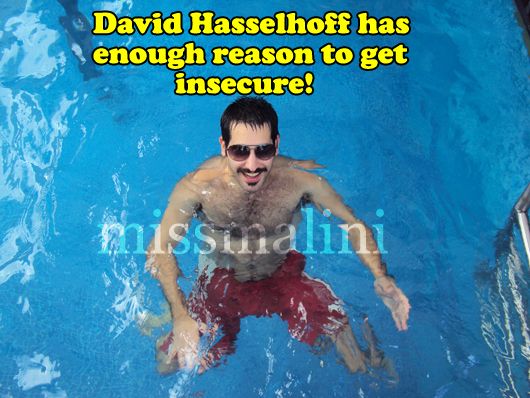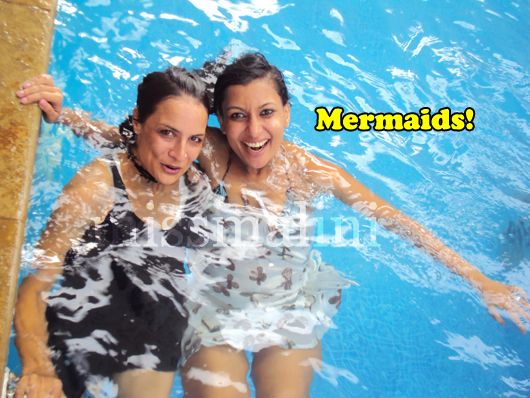 And those who didn't voluntarily get into the pool, were unceremoniously picked-up and dumped in the water by Mike, Nowshad and their enterprising friends!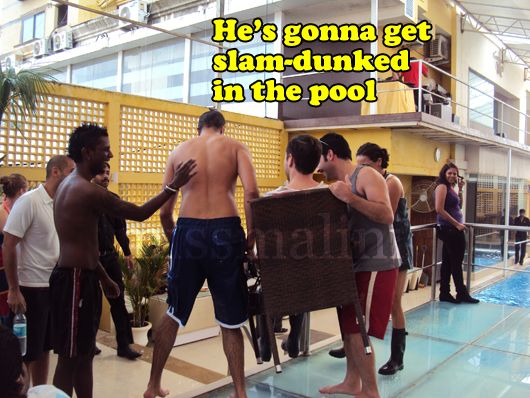 Even Adhuna Akhtar, who was busy supervising her hairstylists, was not spared.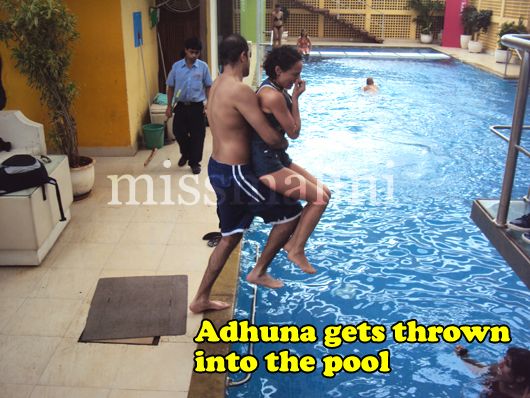 Of course, the naughtiness didn't last long because the bouncers decided to play spoil-sport and barred any of the guests from being forcibly thrown into the pool. What a kill-joy!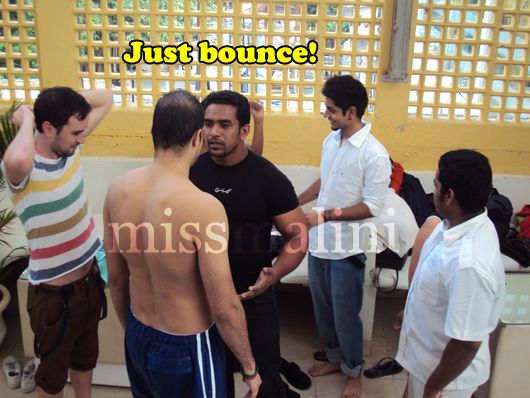 Regardless, the rocking party went on till almost 7pm and when it was time to leave, everybody was happily looking forward to MissMalini's next big event.
Here are a few more pix to keep you entertained till the next time….