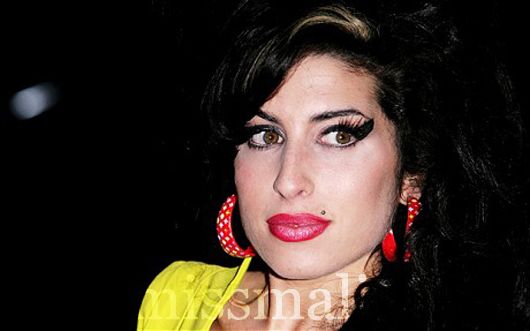 She may not have been as much of a style icon as Lady Gaga. And she may not have won any fashion awards for her style either. But Amy Winehouse was fashionable in her own grunge / punk way. And whatever she did, she overdid – right from her heavily lined eyes to her exaggerated beehive hair-do to her large hoop earrings to the big bows on her head….everything was BIG.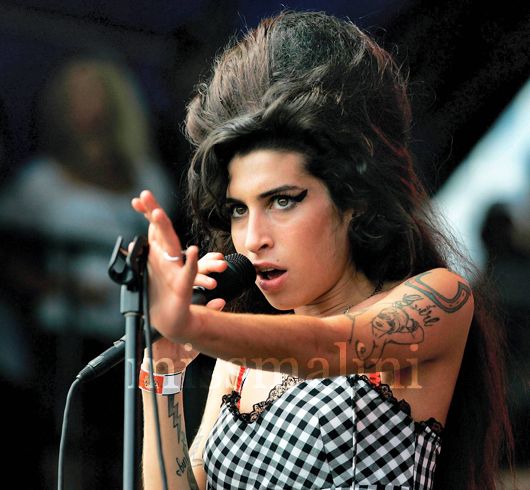 Amy's heavily tattooed arms were what one could call "Rock Chic" and right near her navel on her stomach she had a tattoo of an anchor with the words "Hello Sailor" inscribed as well.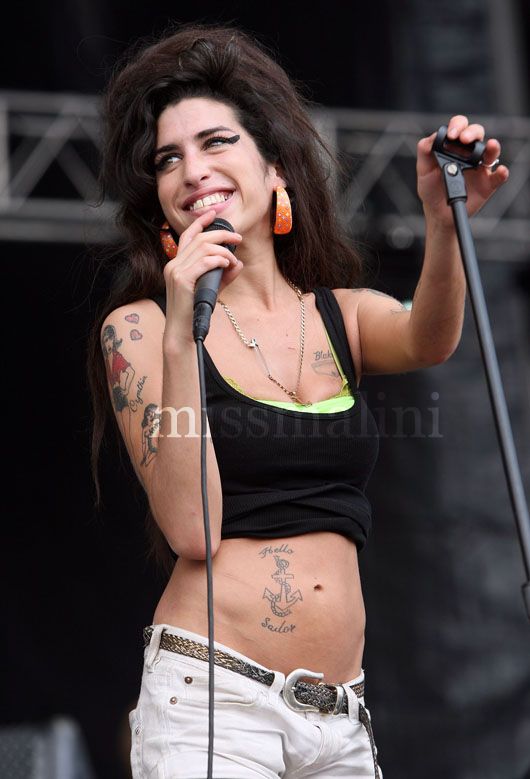 Amy never sported designer togs – and if she did, she never made any issues about it. Most often she would be dressed in shambles. A vest with her bra showing and a pair of ridiculously short shorts were her signature styles. A few times, she didn't even bother to wear a bra, exposing her surgically enhanced breasts for the benefit of the paparazzi who plagued her everyday.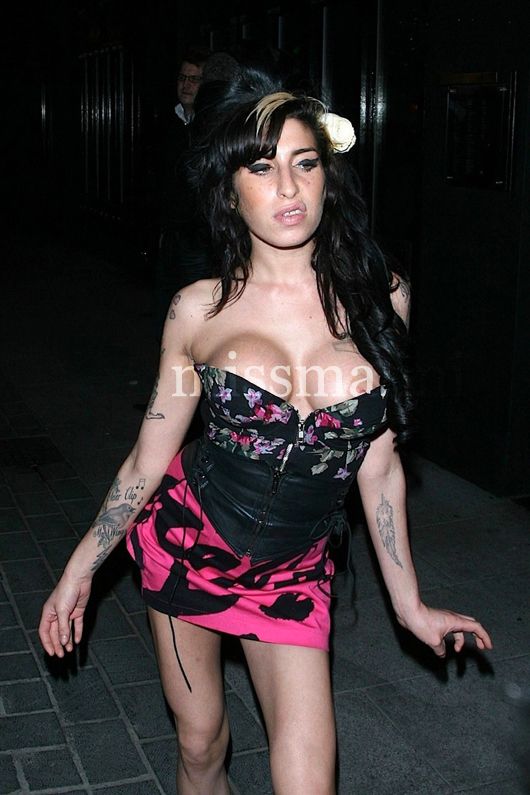 In her passing, the fashion world has lost yet another style icon, albeit, one who broke all the rules and made-up a few of her own. For her own unique style, we salute her spirit! May you finally be at peace, Amy!