The SWISS and Narendra Kumar Calendar (2011-2012) launch party was held at Canvas recently, and many of fashion's/ Mumbai's party people were there for the unveiling. They were not the only ones at the party though, the MissMalini Fashion police were there too. In the spirit of fashion and a few laughs (nothing personal, it's just clothes after all! whoa, did I really just say that?) here are a look of some of the outfits from the night.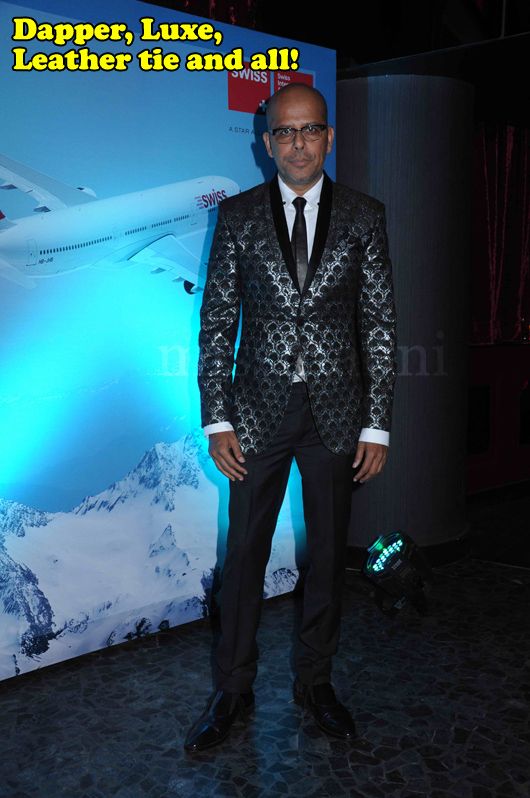 This ultra luxurious take on the classic suit is a great spin for the bold boys out there, Narendra Kumar always knows how to have fun with his wardrobe. This time the devil is in the details, from the leather tie to the fitted pants, the slim shawl collar lapels, button down shirt collar and even the 1950-esque glasses all complete the look.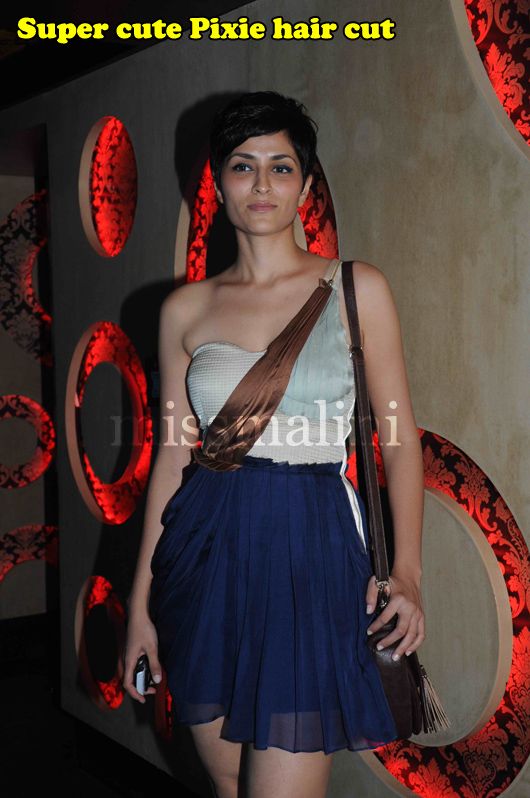 Love the eclectic look Drashta Sarvaiya (she's a fashion designer, for those not in the know) is rocking. Especially the pixie hair cut, she used to be blonde at one point, I prefer the darker hair any day. How cute is the leather sling bag with tassels?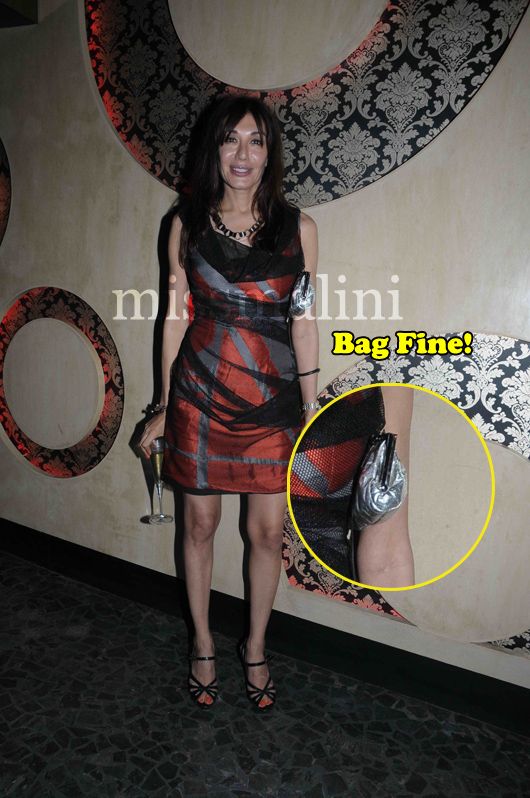 Kadambari Lakhani looks great in her cocktail dress with a hint of make up and industrial jewellery, but my issue is with the silver clutch. It's way to loud for the over look and sticks out like a sore thumb. Not feeling the heels either, but it does go with the dress, so I let that one slide.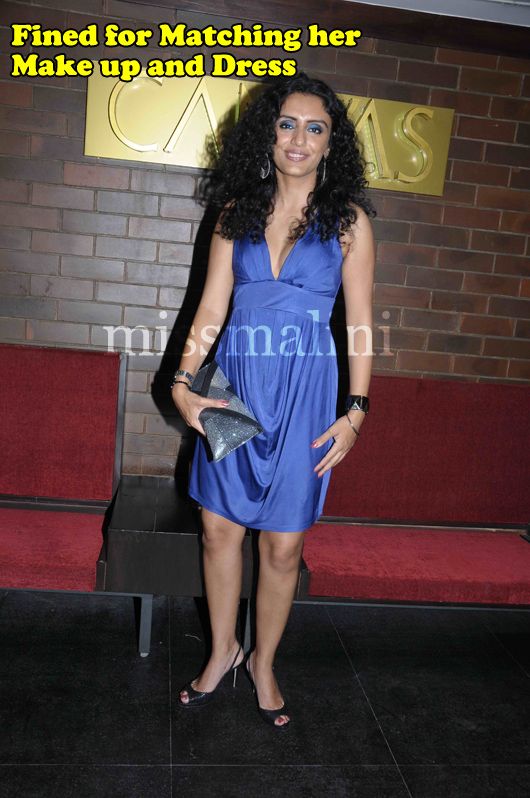 Parveen Dusanj unfortunately this time didn't make the fashion cut. The dress although flattering in silhouette isn't in terms of fabric (satin lycra?) The big no no however is the matching eye shadow, firstly having seen Parveen in real life she doesn't require loud make up, she's a stunner without it. I have to give her points for having such amazing curly hair (totally sexy too) that resists Mumbai's humidity.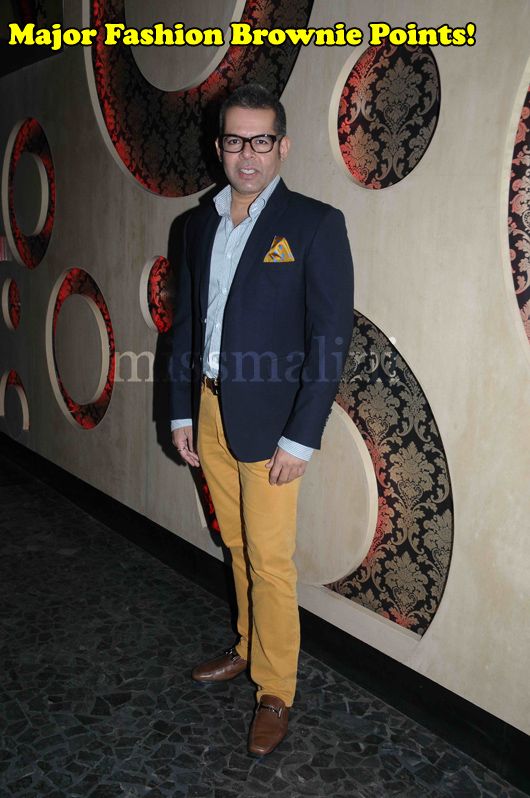 Not many men can wear contrasting colours and make it work with an ease and panache like Vikram Raizada. His yellow and turquoise polka dot pocket square handkerchief match perfectly with his pants and shirt (coincidence?) Also, the secret to Vikram's style is that he usually always matches his belt and shoes (it's the gentleman's way of dressing I've been told).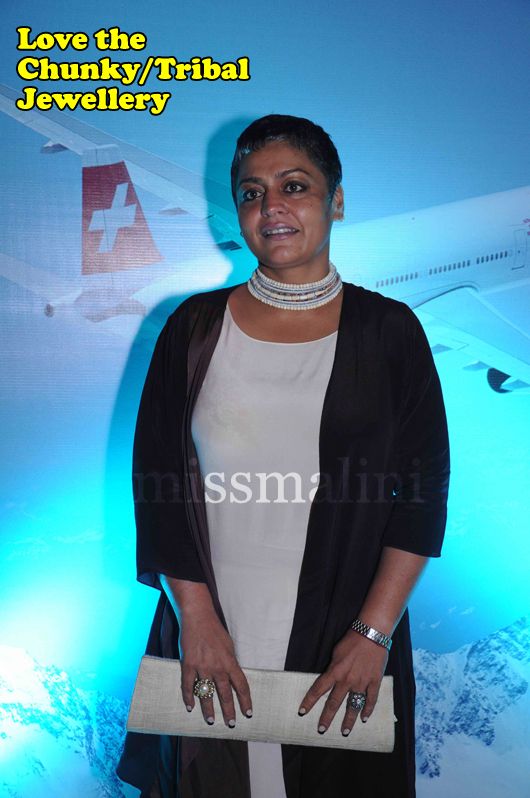 Anjana Sharma is the perfect example of 'the importance of jewellery'. Her Tribal necklace and cocktail rings add class and style to her minimalist approach to dressing. Also, I love the dark tip french manicure, so fierce and something I'm sure a lot of our fashionistas will do after seeing this post!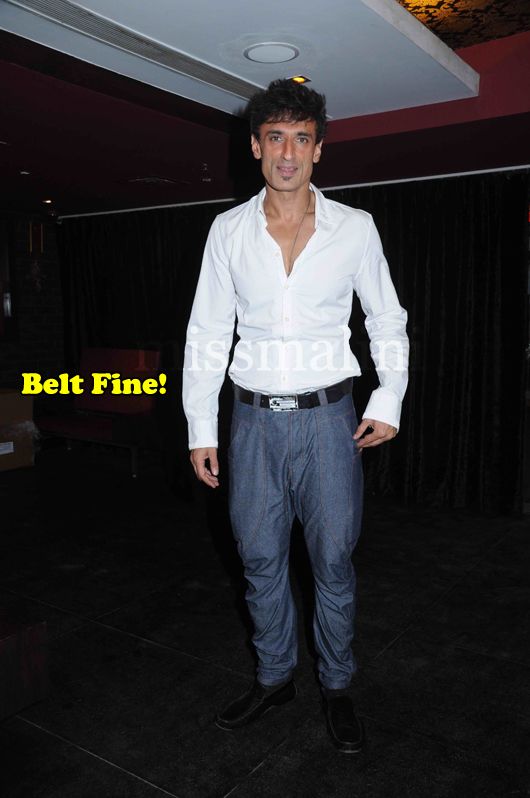 I know Rahul Dev is matching his belt and shoes (so I should let him off the hook), but the belt just doesn't go with this look. It just feels out of place especially with the denim jodhpurs and stark white shirt. Maybe a brown or tan belt would have worked better? Or done away with a belt altogether, but somehow it just not working.
By Sue Castellino for MissMalini.com