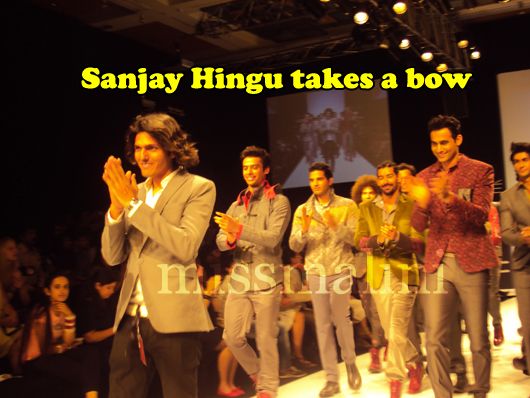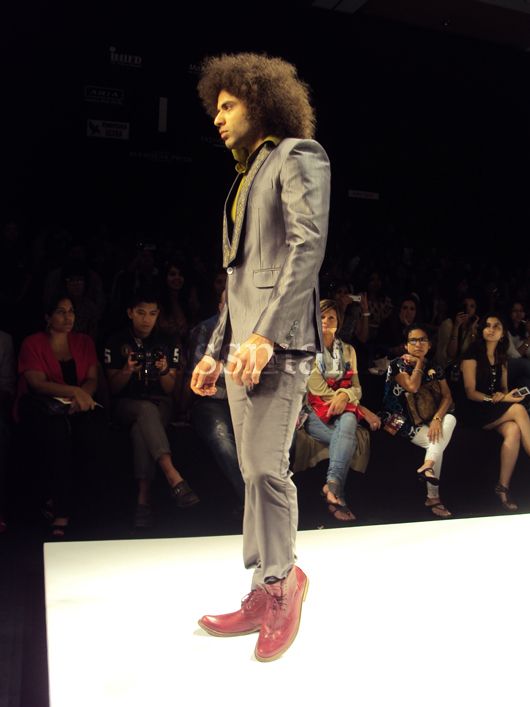 Sanjay Hingu is not the usual in-your-face celebrity designer who parties every night and who hogs the Page3 headlines. Painfully shy and unassuming, this young man is full of talent where his men's wear is concerned and he always lets his amazing creations do the talking. Even models like Freddy Daruwalla, Sunny Kamble and Siddharth Rawal swear by his creations and Freddy even told me, "His work is so clean and crisp with an amazing finish that it's almost like wearing an Italian designer label!"
I have seen Sanjay Hingu's design sense grown from strength to  strength over the years and he's always been very experimental in his  offering for the stronger sex. This season at Lakme Fashion Week, he offers an edgy line for men's wear inspired by the motifs in Indian  wear. His line had ethnic touches for western silhouettes which created  an interesting look.
Using grey as the base, Sanjay added pink and green in large doses  for his line, which moved from sporty creations to trendy, semi-formal  and formal clothes. Bringing in digital prints and then splashing them  with hand embroidery, Sanjay ensured that the range was masculine with a  stylish element.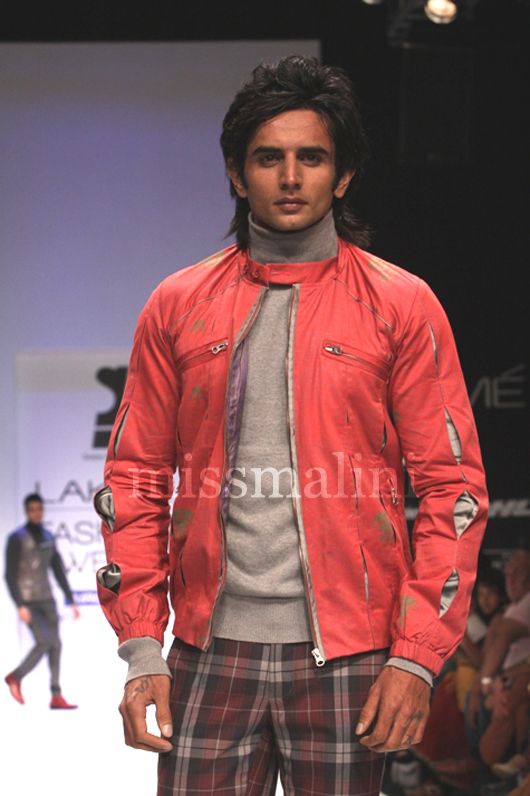 The silhouettes for the one-button jackets were sharp and fitted with just the right amount of detailing. Jackets, bomber jackets and suits were well finished and cut with precision, giving the collection a smart fashion direction. There were some playful touches like an occasional brocade pocket, a slash of shocking pink for the jacket with double vents or a double lapel shawl-jacket followed by a one-button zippered mandarin collar option.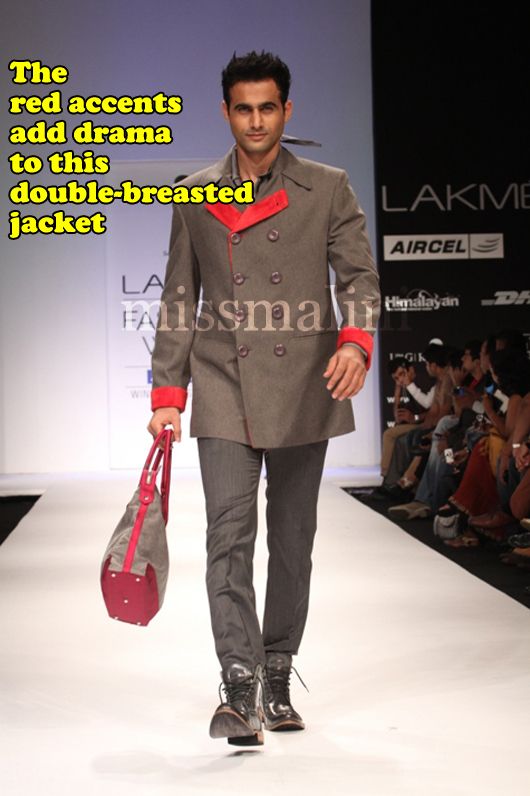 The hooded duffel jacket with toggle buttons, the metallic grey cropped jackets and the velvet jacket with sleeve and back embroidery gave a more daring take in men's clothing. The final entry with an asymmetric jacket collar was a great way to end the show.