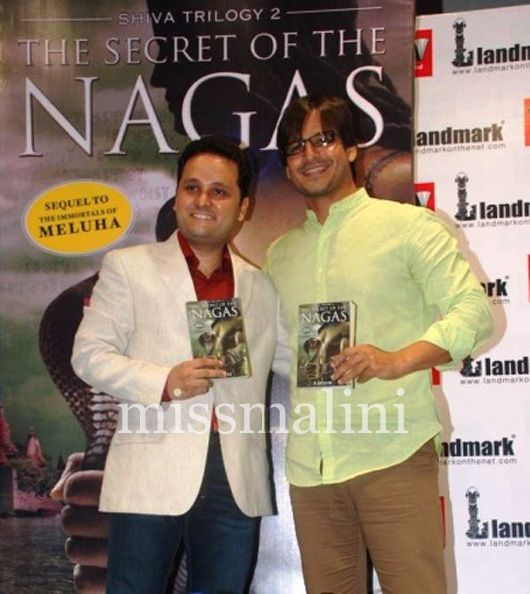 When a man leaves a stable fourteen year career in insurance to follow his dream and succeeds he sure makes it to my list of role models. Yup, that's the story of Amish Tripathi, the 36 year old author of The Secret of The Nagas. The book is the sequel to his bestseller, The Immortals Of Meluha which was hugely popular and happens to me one of my favorite pieces of Indian writing (I devoured the book several times over and was overjoyed when I heard about Part 2.) Essentially, the books take you back in time to 1900 BC chronicling the life of Lord Shiva who's been depicted as a human whose good karma transforms him into a deity or Mahadev.
The book is the perfect amalgamation of mythology, fiction, philosophy, history, action, love, friendship and fantasy. I could go on about the charismatic characters and the engaging story of the land of Meluha in the Indus Valley Civilization, but that's a different blog.The launch of the second book marks the beginning of Shiva's journey into the land of the Nagas or serpent people. Well- known journalist and columnist, Anil Dharker spoke about how he'd made a huge list of pointers for Amish after he read the manuscript but none of his pointers were incorporated in the final copy. He joked about how his dreams of receiving royalty for the book have come crashing down (hee hee.)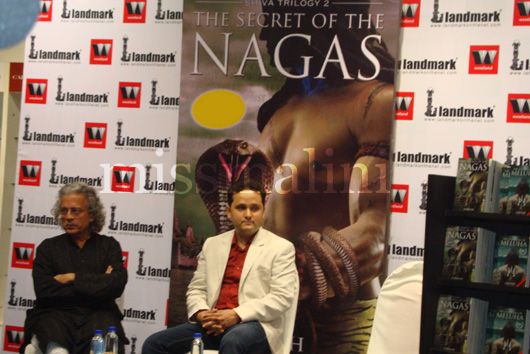 Vivek Oberoi walked in real late (Bollywood style) but totally made up for it with a heart-warming speech about his love for Amish's books. His wife, Priyanka Alva Oberoi looked super cute in black polka dots.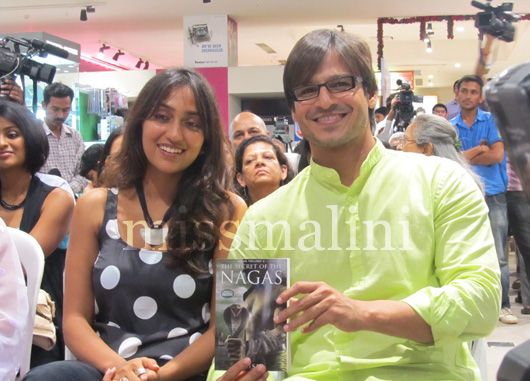 My favorite part of the evening was the Q&A Session with the author where fans like me finally got to ask him about Book 3, his future plans, the inspiration behind his book and all that stuff we've only been harrowing him with on Twitter all this while.
I even discovered that there's a movie based on the book in the pipeline. I totally knew that Amish's story had all the ingredients for a masala Bollywood potboiler! I truly love MissMalini for letting me witness the launch of a book I so deeply adore (I'm so going to stay up all night and read the new book)
And for all you guys who haven't read The Shiva Trilogy you really gotta witness this miraculous gift of passionate storytelling for yourself!