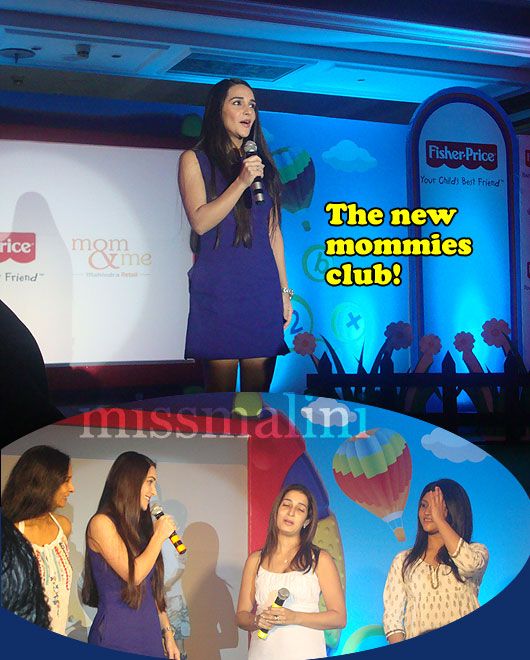 MissMalini really made my day when she asked me to cover the launch of The Tara Sharma Show-Ek Nayi Maa Ka Safar at Taj Lands End in Bandra last afternoon. It was the most picture perfect launch I'd seen in really long with toys from the sponsors Fisher Price, balloons, an enormous cake and a giant doodle toy shaped projection screen. The entire place looked like it was straight out of a fairytale!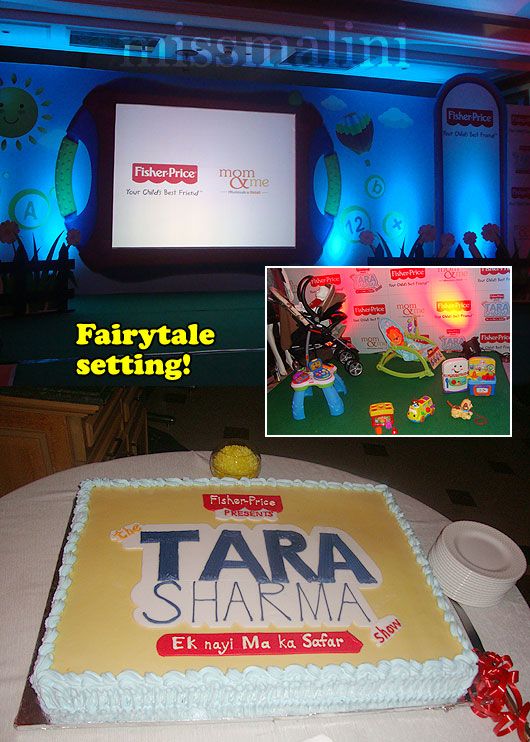 I am sure all new mommies will agree with me when I say that we get really excited when one of us talks about her follies, adventures and humorous experiences with their own baby. Its like discovering you have a new friend and a companion in those endless sleepless nights. Basically someone who understands and has been through the stuff you whine about in this Herculean task of motherhood that is so challenging but rewarding too!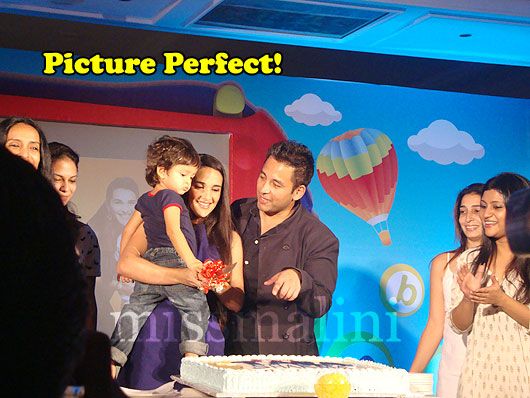 So The Tara Sharma Show is clearly a brilliant new concept based on the real life experiences of Tara Sharma Saluja. The show documents her delightful experiences with her 2 year old elder son Zen (she also has a two and a half month old son called Kai now) and has been co produced by her husband Roopak Saluja's company, Jack In The Box Worldwide.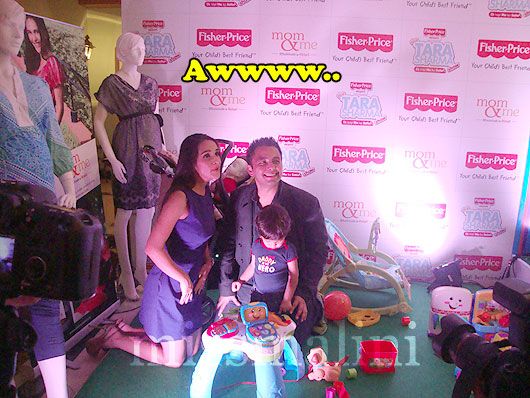 The video diaries which are based on the blog she's been writing since Zen was born are one helluva roller-coaster ride as they give you a sneak peak into the lives of Tara, Roopak and the fun they have raising their kids.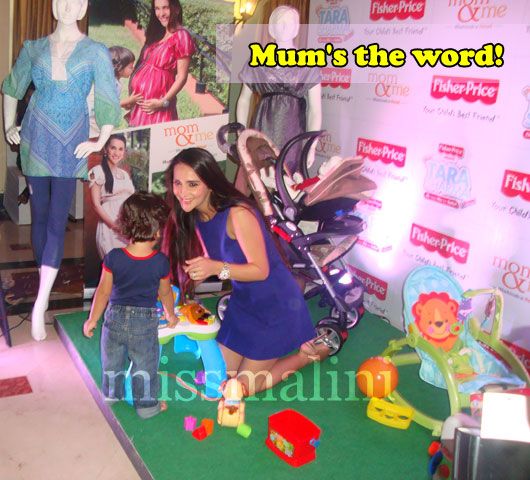 Whats super exciting is that you get to watch them travel across the globe with their baby to dream destinations like New York City, Singapore, Boston, Cape Town and like so many others.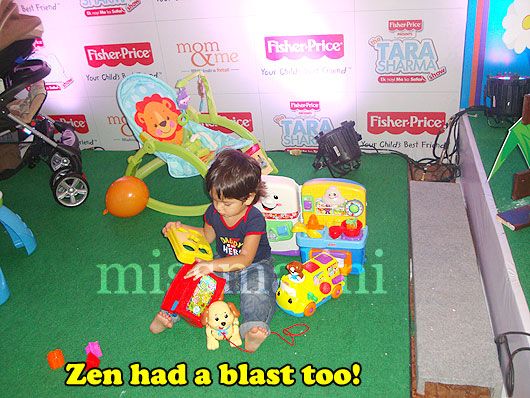 I have to admit , I was really terrified of the idea of traveling with my baby Allisah but watching the fascinating previews of her travels across the globe with her lil one has transformed me. Truly inspirational!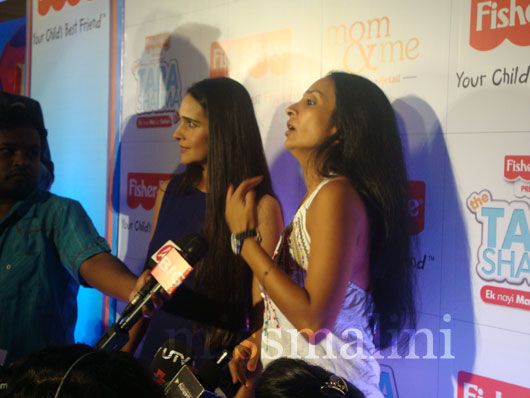 I am sure many moms out there would love some interesting pointers on traveling with babies and motherhood in general without being told what to do in a very preachy way. That's why I am totally in love with the idea and the previews of Tara's show which has been conceptualized, written, hosted and directed by her that I saw at the launch.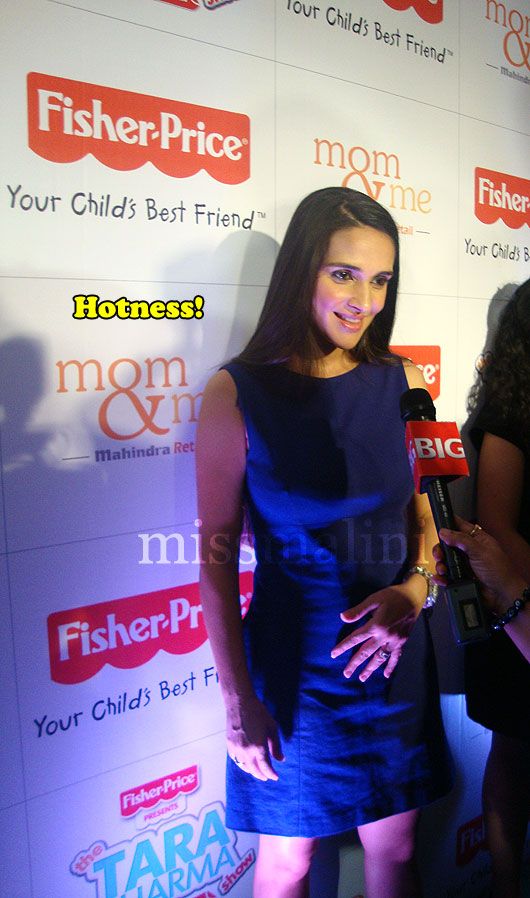 Season 1 of the show will also feature celeb moms like Konkona Sen Sharma and Suchitra Pillai who were at the launch to talk about their experience on the show and about the joys of motherhood. On the show, Tara will also be talking to B-town mommies like Farah Khan, Nandita Das and her friend Rahul Bose who's not a dad but shares stuff about his childhood. I had a blast chatting with Tara and her husband Roopak about how the show happened.
She looked more stunning than ever as she shared little secrets of her post natal fitness regime (life savior) , gave me tips on handling two kids (for when I decide to have another one) and basically was so radiant and honest as she discussed everything that made The Tara Sharma Show so special.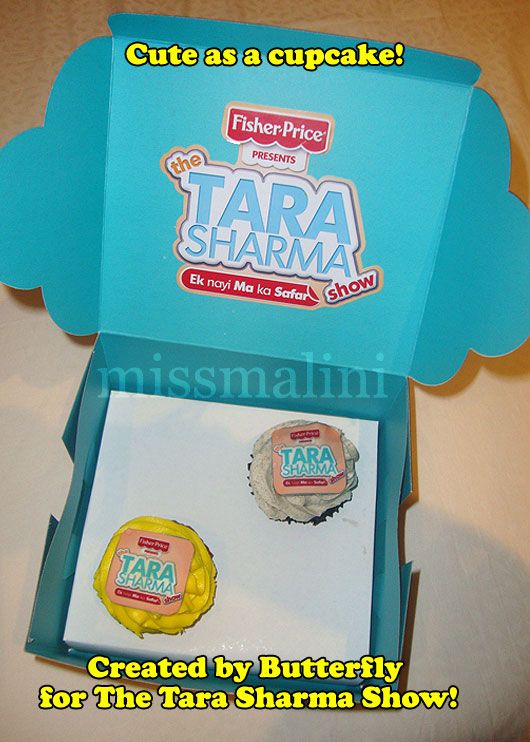 I really wish that her show or her third baby (as she likes to call it) has the most superbly successful launch on television and becomes a great source of joy and excitement for not just moms but everyone who watches it. The show which is powered by Mom & Me as well as Fisher Price will be on air this September on Imagine TV and POGO.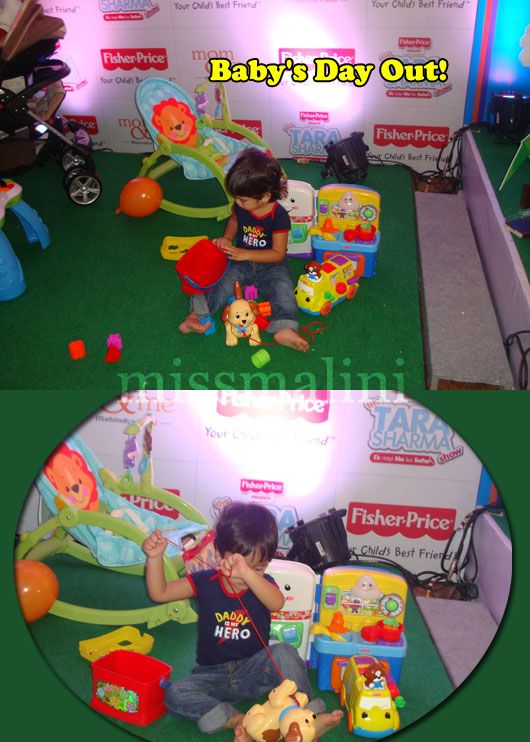 So, get ready to celebrate motherhood, to laugh and to become a part of some cherished memories with the small screen's yummiest mummy!
For more on The Tara Sharma Show and her wondrous journey as a mother check out Tara's Blog.