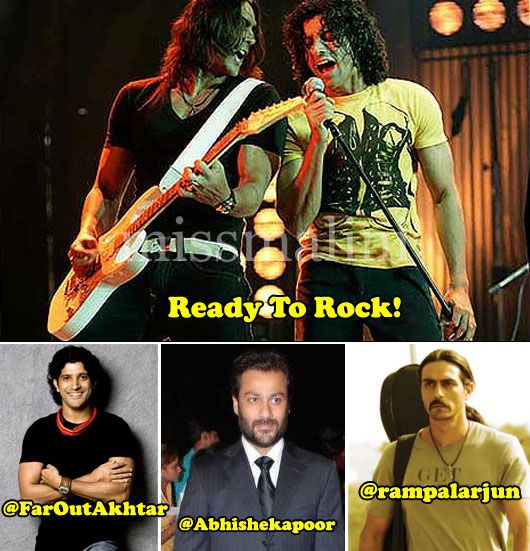 Abhishek Kapoor has finally given into the sequel bug. To begin with the man was a little apprehensive about a sequel to Rock On! But, he's changed his mind now. After spending almost three years working on an original screenplay as well as his adaptation of Chetan Bhagat's The 3 Mistakes Of My Life, rumor has it that he's back to working on the screenplay to his 2008 rockstar movie that we totally dig!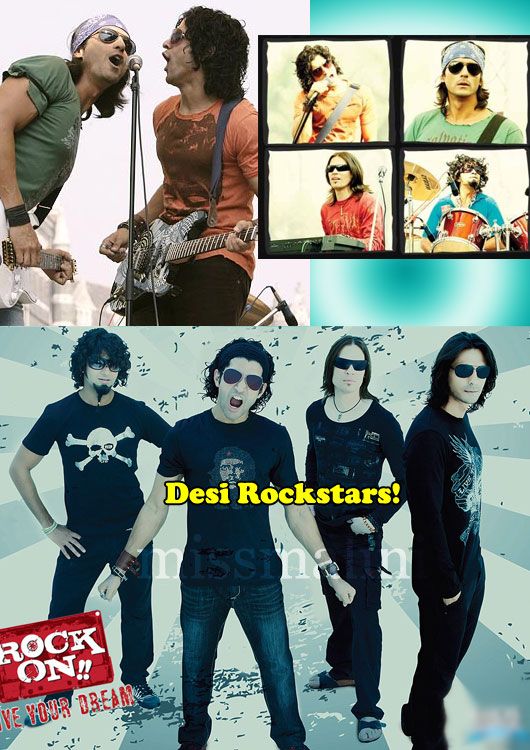 Farhan Akhtar and Ritesh Sidwani of Excel Entertainment (that produced the first flick) are super excited about Rock On!! 2 that will have most of the guys from the original cast.
The film's going to have the super cute Farhan Akhtar (Ooh! Like when he sang Mere Laundry Ka Ek Bill),  Arjun Rampal (Wasn't he such a hottie as Joe the rockstar) and Purab Kohli who was so fun as KD playing their original characters but Luke Kenny whose character dies in the first movie might not be back for this one. Duhh!
I wonder if the majorly talented Shahana Goswami and Prachi Desai will be back too. Or will it be a new set of girls to woo our desi rockstars. I am so dying to hear Magik the band woo us and make us fall in love with some brand new Desi Rock again! Rock On indeed!