As promised, here's our follow up to Top 5 Worst Men To Date (in Bollywood.)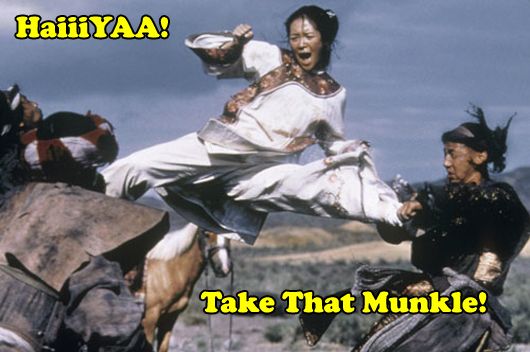 There are a lot of men out there who usually deceive us pretty little things by posing as Mints, but underneath it all they are nothing but Munkles. Not all munkles are bad, but those who are trying to live the lifestyle of a Mint, are the ones to be weary of. I know you are quite confused by now, especially if you don't know the Guy Rating System I'm talking about, in which case you need to click, HERE. For those of you in the know, below are a few of the world's (mostly American) bad boys who are guilty of the 'Crouching Mint, Hidden Munkle' factor.
1. Charlie Sheen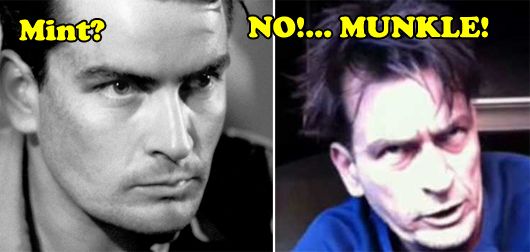 You probably know him from '2 and a Half Men' and unless you were brought up on some hippie farm somewhere, you would know what a scandal he created. One popular gossip website popeater has been quoted saying that 'Charlie Sheen has trashed a pricey hotel room while frightening his porn-star companion enough to call the police on him, admitted to a marathon drug binge, allegedly threatened to kill his estranged wife, spent time in the hospital, lashed out at the creators of his hit TV show and provided what seems to be irrefutable proof of some kind of mental break down'. Need more proof about this Hidden Munkle? I thought not.
2. Tiger Woods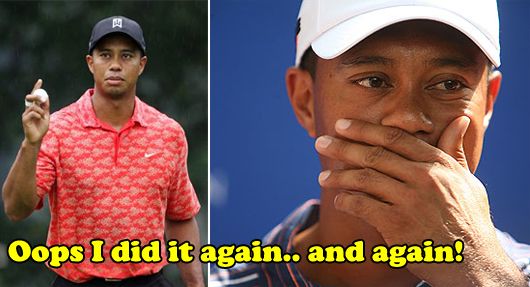 Tiger Woods, where to begin? Actually, I really shouldn't have to state why this guy is the perfect example of the factor I was talking about. Good looking guy, making money but with a very dirty history of sleeping with all and any woman that came his way. If that is not a big indicator for you, then you are the one to be checked. These men need to be dropped faster than you would drop a hot potato.
3. Jesse James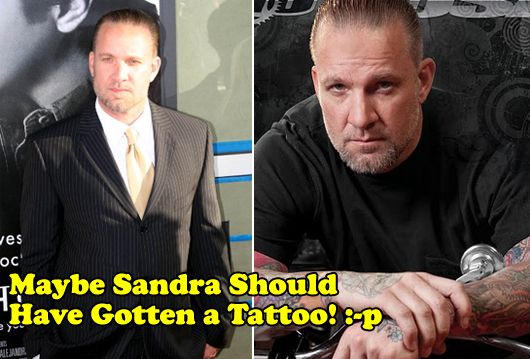 Honestly if I was married to one of the hottest actresses out there, I would do what ever it took to be a loyal faithful husband. Yet, Jesse James thought the grass was greener on the other side and followed in Tiger Woods' footsteps (but with photographic evidence.) I still don't understand what Sandra Bullock saw in him in the first place. She was fooled by his Crouching Mint Hidden Munkle factor. I wonder if his new beau, the sensational L.A ink tattoo artist Kat Von D will be hit by his wandering eye?
4. Mel Gibson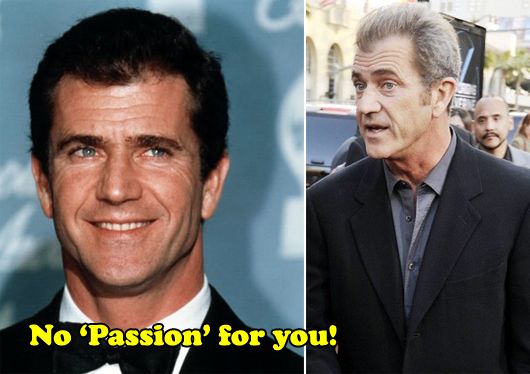 How does the man who directed one of the most compelling catholic films ever made, namely The Passion of Christ go to being involved in a domestic violence scandal? That's not all, to add fuel to his disastrous fire, Mel Gibson's angry rants to then girlfriend, Oksana Grigorieva, were leaked out and made into a bigger spectacle. Just what triggered this public mental break down we shall never know. Although I suspect it was the amount of money he had to dish out for his divorce with wife of 28 years. It is reportedly the highest ever in the history of divorce. All this making Mel Gibson very angry and one BIG Munkle!
5. Arnold Schwarzenegger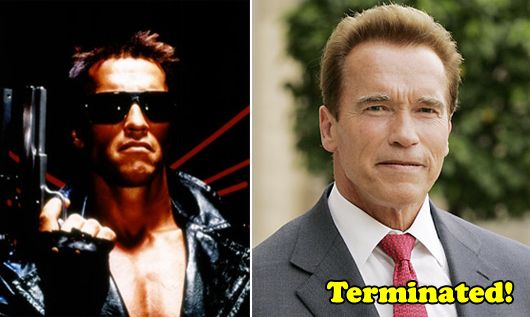 Terminator to Governor to Father? I've never seen a marriage dissolve faster than this particular one. Not without right cause though, I mean Arnold had a child with his house keeper 13 years ago and didn't tell his wife! To make matters worse, he had the 'illegitimate' (hate that term) child around the same time he was having a child with wife Maria Shriver. YUCKKK.. He has to be the biggest Munkle hiding (for 13 years) as a Mint!