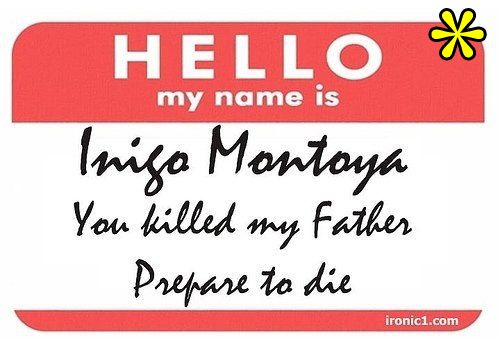 Psst! Post a comment below with your name and what it means (and if you've considered changing the way you spell it!) You might just end up with a MissMalini sur(prize!)
I could start this post with Shakespeare's famous quote, "What's in a name? That which we call a rose by any other name would smell as sweet." But that would be expected and won't help my cause. In fact, since this is a Bollywood post, I would have to start with, "Rahul, naam toh sunah hoga" or "Sameer, hawa ka jhonka" or something to that effect! If you haven't already guessed, this post is about celebrity names, their actual spellings and what they really mean…
*MissMalini says: If you don't get it, please rent the Princess Bride DVD asap 🙂 xoxo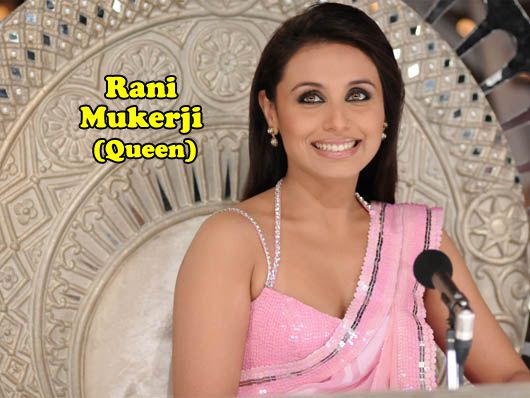 Rani Mukerji
Rani prefers to spell her surname the English way, i.e. Mukerji as opposed to the traditional way, i.e. Mukherjee. While most would prefer to think she did it for numerological reasons, that's actually how it is spelt on her passport. "Rani" which means "Queen" sticks to the Queen's English in this case. 😉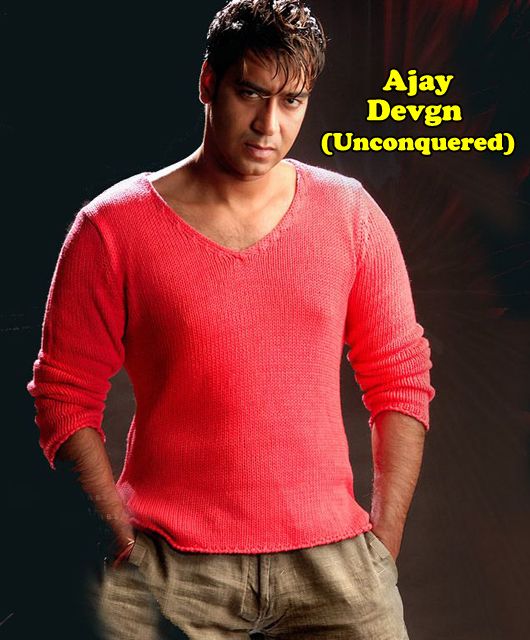 Ajay Devgn
Ajay also made amends to the spelling of his surname before the release of his film, All The Best. While he is no big believer of numerology, he paid heed to his mother's request. Around the time of U Me Aur Hum's release, Ajay was in bad shape and his health was showing no signs of improvement. His mother was very worried and resorted to astrology for a solution. The astrologer suggested Ajay drop the 'a' from his surname. And Ajay did just that. Incidentally, Ajay means "unconquered". Follow the real Ajay Devgn on twitter at @ajaydevgn.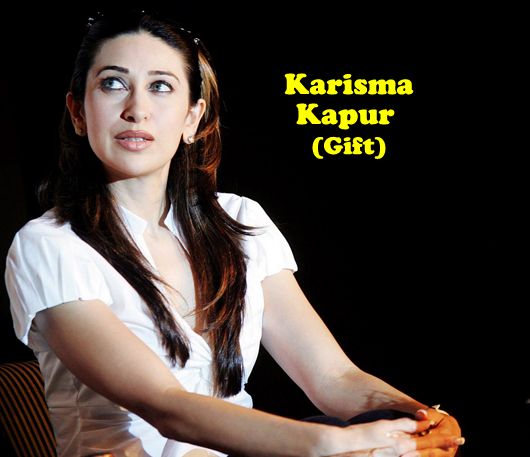 Karisma Kapur
Karisma was from the early few to be hit by the numerology bug. And she changed the spelling of her first name from Karishma to Karisma. While Karishma is of Sanskrit origin and means "miracle", Karisma is of Greek origin and means "favour" or "gift". Interesting, eh? As for the surname, Karishma was born a Kapoor but married a "Kapur". That was something she embraced. 🙂
Dia Mirza
Where Rani Mukerji decided to go with the spelling on her passport, Dia decided against it. Dia was always referred to as "Dia" by her parents but for some reason the passport authorities misspelt it as Diya. Dia chooses the convenient option and spells her name as Diya on official documents and Dia off it. You would be surprised to know that a missing letter changes the meaning of both words too. In Spanish, Dia simply means "day" whereas in Sanskrit, Diya means "light" or "splendour". Dia Mirza is on twitter as @deespeak.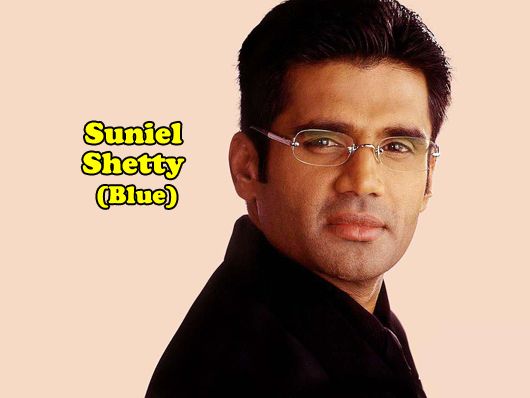 Suniel Shetty
In Suniel's case, it was adding on a letter instead of dropping it for numerological reasons. In any case, both Sunil and Suniel mean "deep blue" or "dark blue".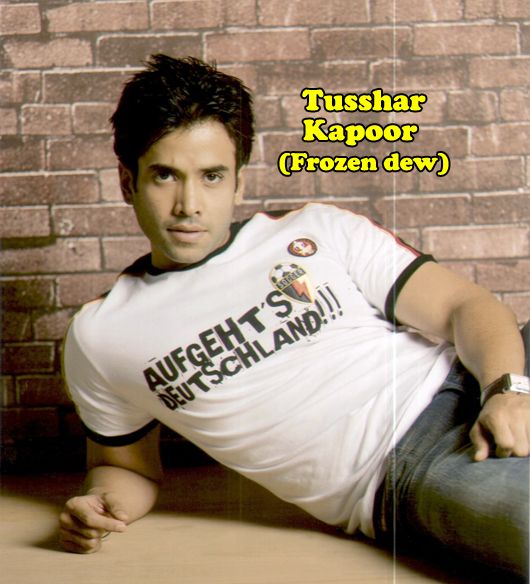 Tusshar Kapoor
Tusshar also followed in Suniel and Ajay's steps. He added on an extra s to please his mother who is a big believer of the occult sciences. The name "Tushar" has a fascinating meaning: "a particle of snow" or a "frozen dew drop". Love it Tussh. Tusshar Kapoor's twitter handle is @TusshKapoor.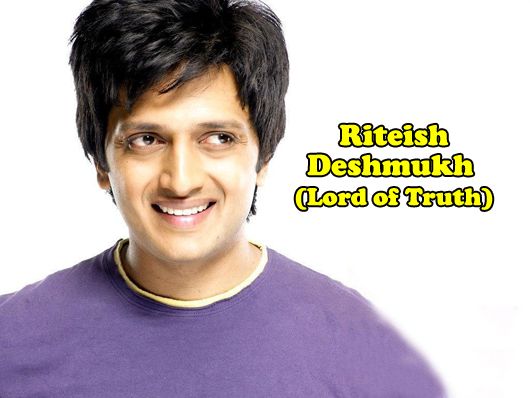 Riteish Deshmukh
Unlike most celebrities, Riteish's name change had nothing to do with an insistent mother, passport authorities or even numerology. During the shooting of one of Riteish's films, Masti, an assistant director kept pestering him to add an i to his name. Initially, Riteish didn't pay heed but eventually gave in and stuck to it after the success of the film. The word "Ritesh" is of Indian origin and refers to the "Lord of Truth". Follow Riteish on twitter at @Riteishd.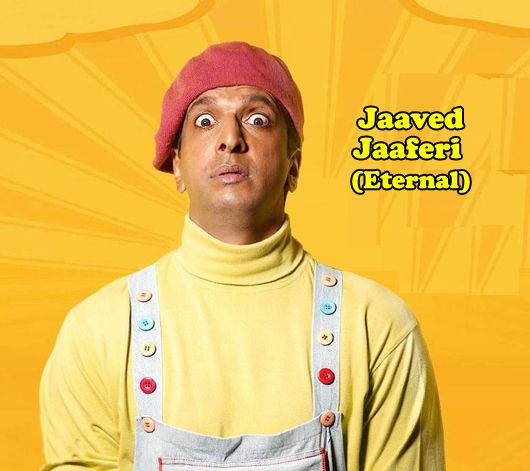 Jaaved Jaaferi
Thanks to numerology, Jaaved Jaaferi had one of the most complicated name changes. He went from Javed Jaffrey to Jaaved Jaaferi. I'm always confused while spelling his name. Are you too? Anyway, the name "Javed" is of Persian origin and means "eternal" or "exempt from death". How lucky! Follow Jaaved  on twitter at @jaavedjaaferi.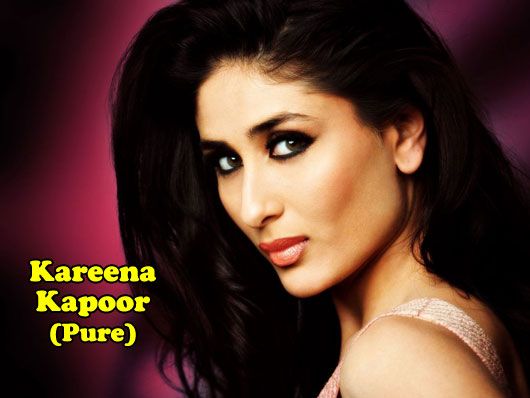 Kareena Kapoor
Kareena had changed her name to Kareina but changed it back to Kareena on her father's disapproval. It's a good thing too as Kareena means "pure" and its better she remains so.
So the next time you want to address your favourite Bollywood celebrity correctly, refer to our quick guide. You could also find them on twitter as they're usually good with their own spellings. If all else fails, look up the credits of their last movie release. And if there are still some names you want to verify, leave them in the comments section and we'll dig out the right information. xoxo