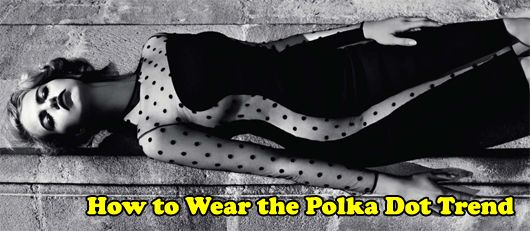 There are many fun trends for fall, one of them being Polka Dots. Many people are vary of how to wear this particular style but don't be worried just take tips form our favourite fashionista Sonam Kapoor. She likes to play around with polka dots by choosing different ways to wear them, whether contemporary in Prabal Gurung or feminine in Vivienne Westwood. There is even an Indian options for those who want to go ethnic, Sonam went graphic in a Masaba Gupta Sari at Cannes remember? Here's how to be on trend this fall with a look at Sonam Kpoor and the runways for Fall 2011 RTW.
Classic Polka Dots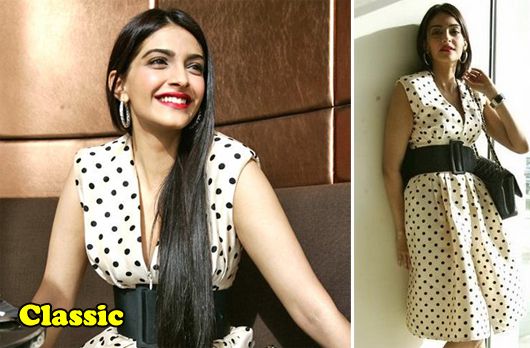 When in doubt, opt for classic colours, namely black and white to really make a statement with this trend. Whether a big overcoat seen at Behnaz Sarafpour or in interesting drapes seen at Lanvin, the shape of the garment is enhanced when wearing B&W polka dots. Just like Sonam big stark accessories like her black belt and hand bag complete the look.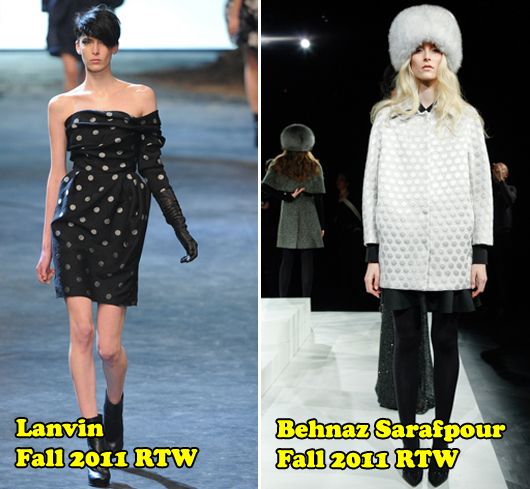 Indian Polka Dots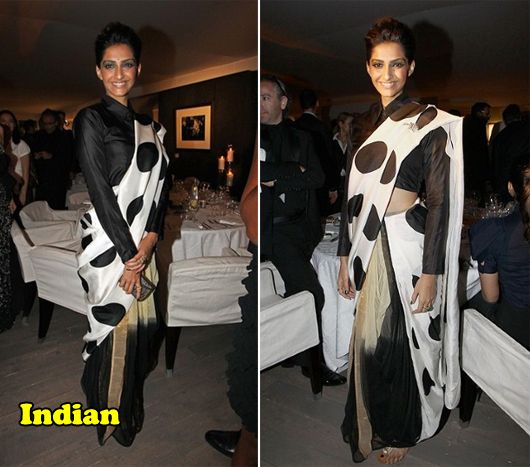 A playful way to wear polka dots in Indian wear is by being really bold with the dots like Sonam Kapoor in this Masaba Gupta sari. Masaba showed a lot of youthful clothing for her spring resort 2011 collection. If you're a traditional girl, why not opt for a sari blouse with tiny polka dots, just pick up some fabric and have it stitched to your size. While at the tailor why not get a polka dot kurti made to wear with jeans?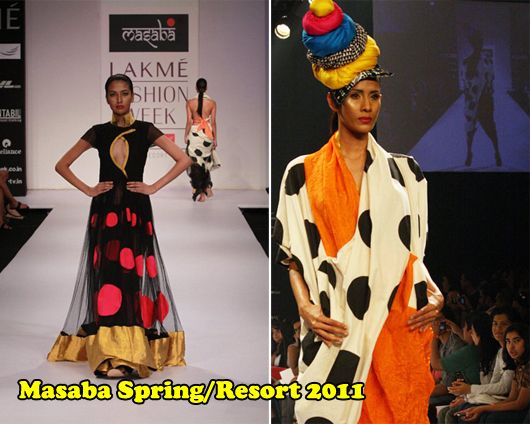 Feminine Polka Dots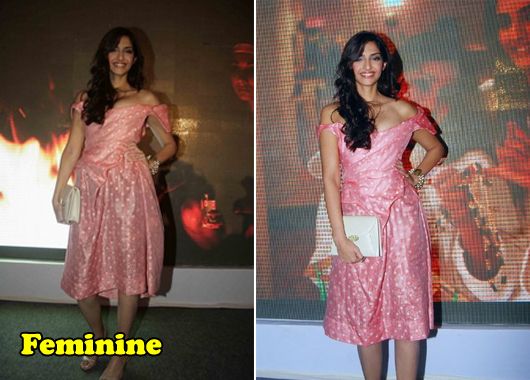 Sonam Kapoor and Kangana Ranaut both chose soft peach/pink and white polka dots dresses that had a touch of the feminine. You need not be stereotypical with colours, rather go for soft, flowy fabrics that's are opaque. Gucci and L.A.M.B have gorgeous maxi dresses that are in B&W but look ultra feminine because of their fabric and design.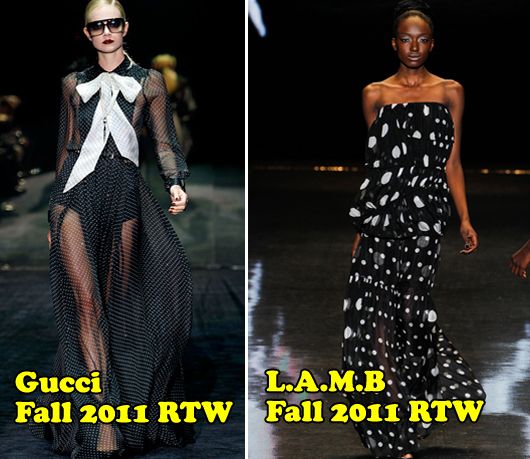 Contemporary Polka Dots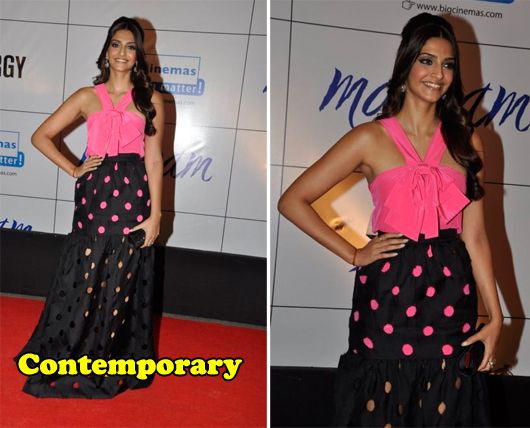 If you are a true fashionista and want to think out of the box with this trend then go for unassuming polka dot garments. Usually these are pieces that really play around with the idea of the polka dots, like Prabal Gurung who cut out his polka dots, or Stella McCartney who used sequined dots. If you're feeling very bold then think Louise Gray, who was very clever by pairing gold dots on a print. Look out for pieces that are unique but have a hint of the polka trend.