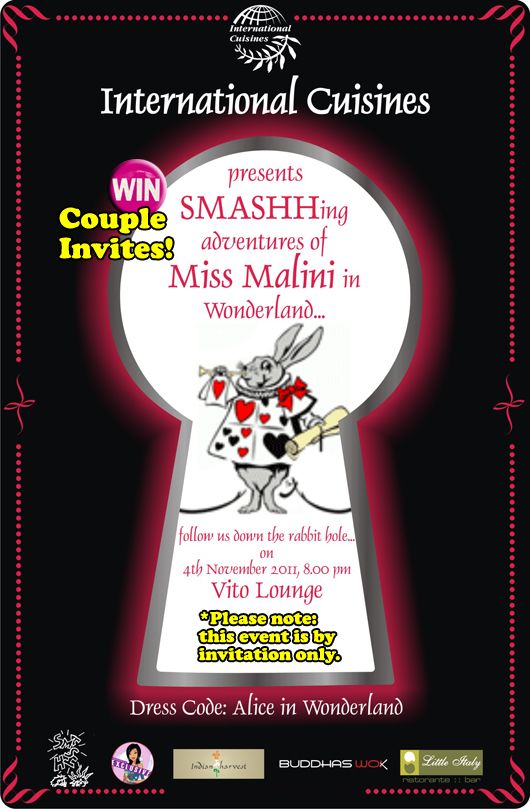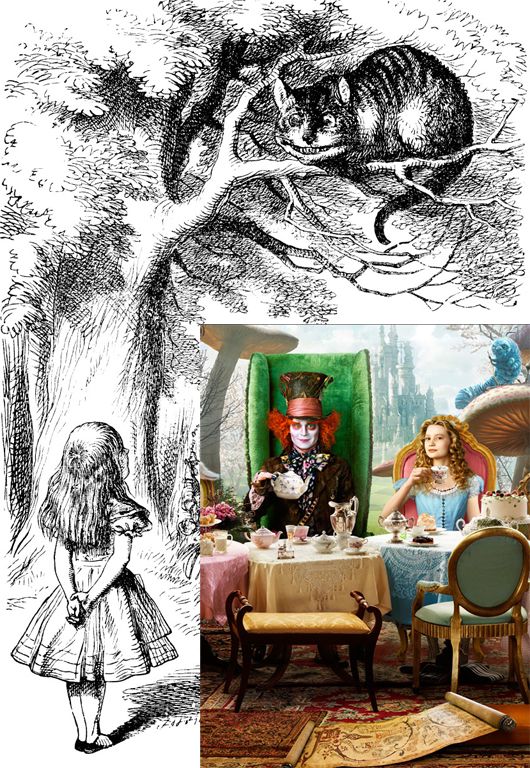 To win couple invites to this exclusive (and awesome) party, the SMASHHing Adventures of MissMalini in Wonderland party at Vito, simply post a comment below telling me who YOUR favorite Alice in Wonderland Character is!

MissMalini is hosting a Halloween hangover party (to celebrate Smashh the Salon's 6 month anniversary) with a really whimsical theme – Alice in Wonderland/Mad Hatter. When we think costumes and Alice, I'm immediately transported to Tim Burton's dark rendition of the classic tale. I selected four characters whose costumes are easy to replicate – Alice, Mad Hatter, Queen of Hearts and the Tweedle Dee/Tweedle Dum.
*Feel free to use your imagination ( re-read the classic tale for inspiration) and come up with someone unique or choose one of the options below!
Alice In Wonderland
"Sometimes I believe in as many as six impossible things before breakfast."
This is probably the easiest look to do. All you need is a blue tea length frock or even a baby blue dress with a white apron and black school shoes. Simple enough to find, but to take it a bit further tie a big black bow in your hair and wear white stockings under the dress.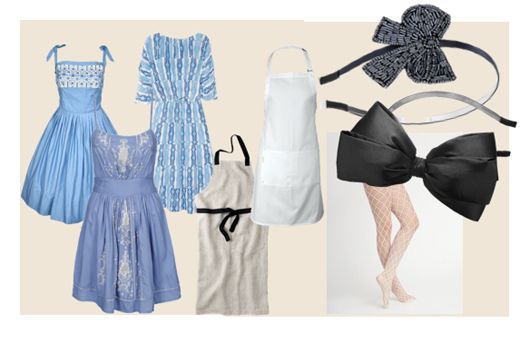 Mad Hatter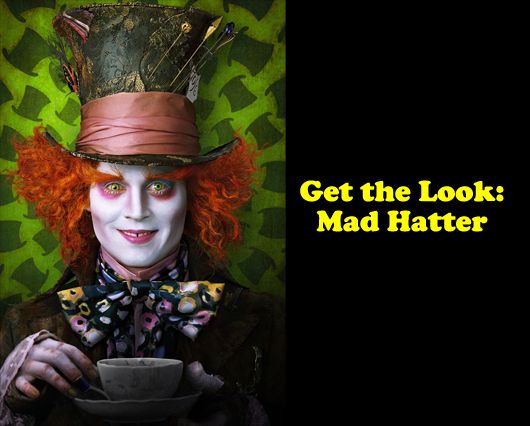 "You used to be much more…"muchier." You've lost your muchness."
A tad bit difficult to do, but easy to take inspiration from. The key to any mad hatter look – the hat. I would get any hat and then with your mom's crafts box attack it, tie lace over it or stick on some crystals, just make it look OTT. Apart from the hat, it's all about accessorizing, you need a big bow tie, a colourful blazer and that's it.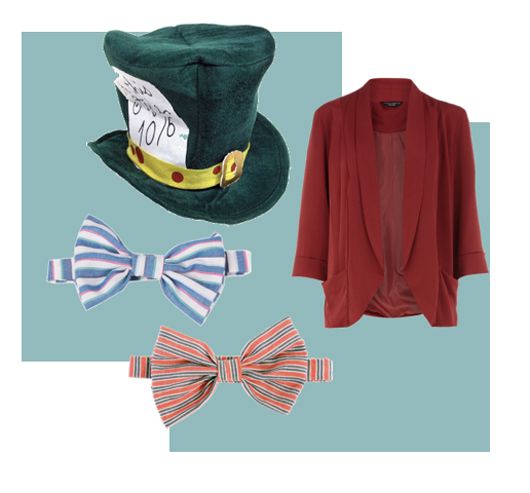 Queen of Hearts
"Off with their heads!"
Who wouldn't want to come as the Queen of hearts, just so they could say "Off with your Head!". The costume is pretty elaborate and unless you have a tutu and an Elizabethan corset in your closet, you might want to try these tips. What's a Queen without a crown? Available at most costume stores, the crown is the first step, the make-up is the second. Paint a heart shape on your lips and use a whole lot of blue eye shadow just like the pic above. I would get a simple black dress or red dress and with felt (from a crafts store) stitch a big heart shape on the front of the dress.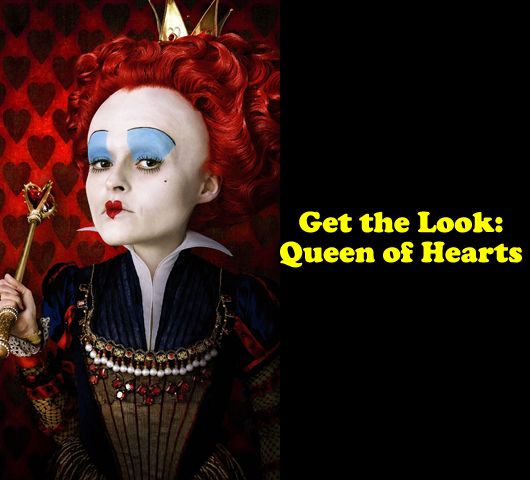 Tweedle Dee and Tweedle Dum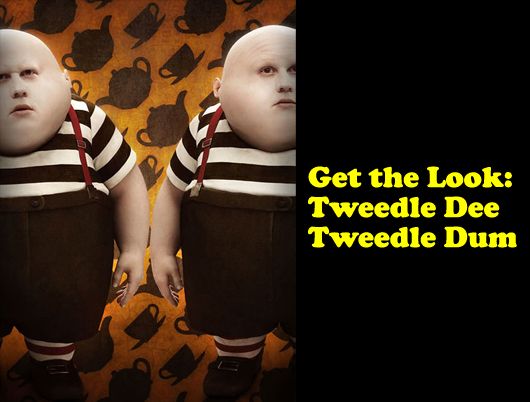 "How do ya do and shake hands, shake hands, shake hands. How do ya do and shake hands and state your name and business. That's manners!"
I would go as one of the Tweedle twins, but I would high fashion the wonderland out of it! Sorry, the inner fashion girl in me has to make everything about fashion even costume parties. I would get a sparkly stripe top and wear it with high-waisted wide leg trousers (I have a pair I made in college so would be fun to wear my own creation). Just to add a bit of the whimsical I would opt for some fun suspenders in a print. To finish the look, really high heels (you know me and my heel addiction) and an intense smokey eye. Et voilà Tweedle – Diva!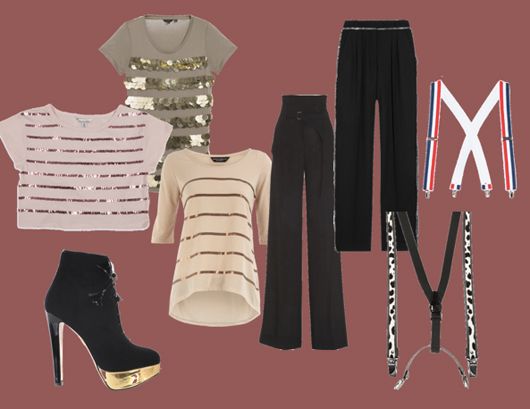 Cheshire cat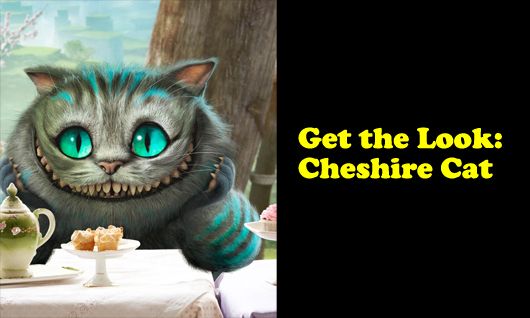 "All this talk of blood and slaying has put me off my tea. I never get involved in politics."
This was a rather hard costume, especially if you don't want to look gimmicky. Therefore I decided to go the minimalist route. The Cheshire cat was yellow and purple (in the cartoon), you could either opt for a strip yellow and purple dress and wear with it the cat ears and tail. OR, you could get into your LBD and put on some strip leggings/stocking add the cat ears and tail for a more subtle interpretation. Just remember which ever look you're going with, wear a huge SMILE!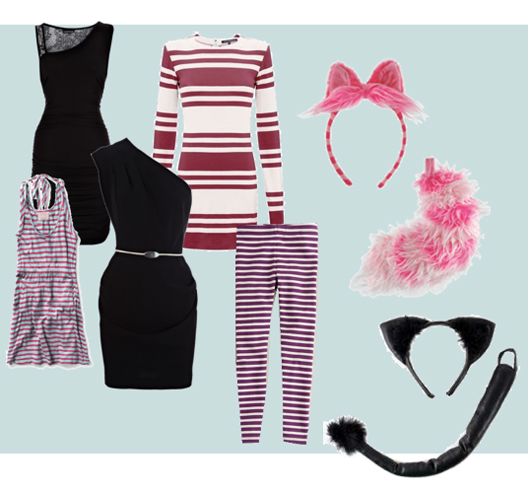 The White Rabbit
"I'm late, I'm late, I'm late, for a very important date!"
Just like with Alice, keep your colours, blue and white. Pair your white high waist shorts and ruffle/ lace shirt with a blue blazer. To complete the look you HAVE to have a pocket watch. The addition of a smart ivory bow tie will give you that wonderland touch you're striving for.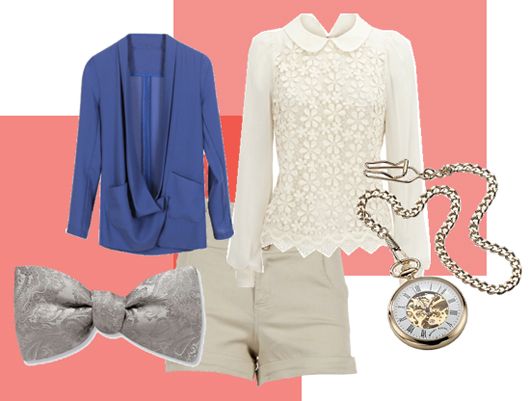 The Caterpillar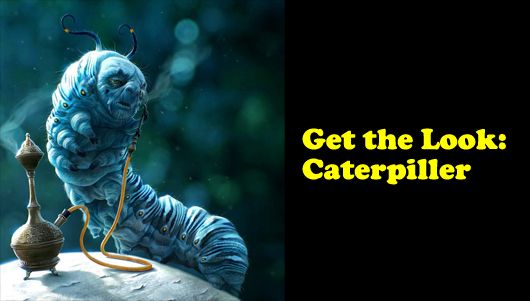 "I can't help you if you don't even know who you are, stupid girl."
The easiest way to get this look is by being H2T in blue. One easy way to do that is by wearing a jumpsuit, whether a long or short one, doesn't matter, the idea is that you look blue like the caterpillar. Just to make things interesting wear some gold accessories. Unless you want to walk around the room with a mini Hookah, you're more than welcome, but an easier way is to get a bubble wand and blow bubbles all night!