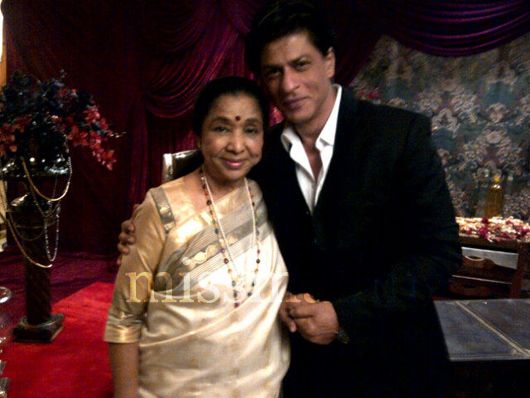 Last night, the Editor of Filmfare, Jitesh Pillai tweeted a number of pictures from the Hello! Magazine Awards and among the many he tweeted, was this very cute pic of Asha Bhosle and Shah Rukh Khan.
Now it's not often that King Khan praises too many people from the film industry. So when, later at night, he tweeted about being "So happy to be born in the times of Ashaji," I knew this was not just a random thought or emotion on his behalf.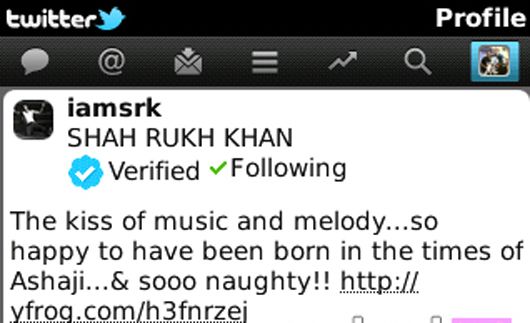 What's more, he even tweeted a cute (but awfully grainy) picture of him giving her a peck on the cheek.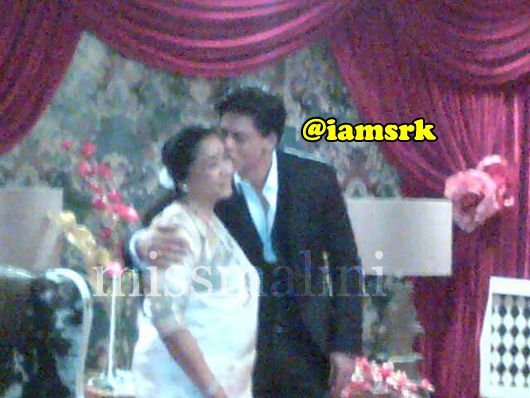 Awww! Now isn't that tooo cute? I can almost see her blushing!