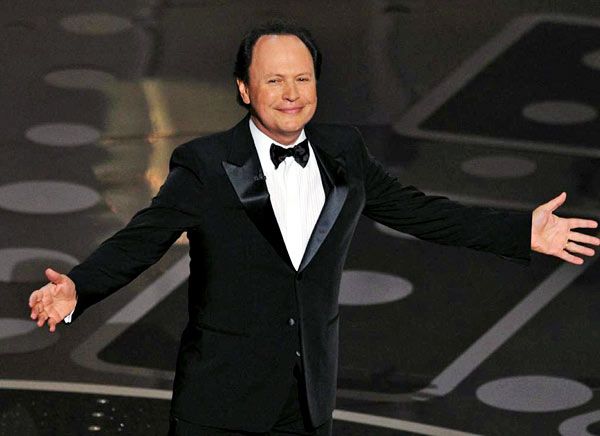 Billy Crystal: "Some of the best moments of my career have happened on the Oscar stage… I am thrilled to be back there."
That's right, Comedian Billy Crystal will be back hosting the Oscars for the ninth time! Crystal announced the news himself on Twitter ending a week of Oscar related drama in Hollywood. Everyone (including myself) has been rooting for Crystal to come back and host the Oscars especially after the horrendous performance by Anne Hathaway & James Franco at this year's show.
Earlier this week Brett Ratner stepped down as producer of the Oscars due to a anti-gay slur he made at a screening of his film Tower Heist and comments about his sex life on The Howard Stern Show. Following Ratner's exit from the show Eddie Murphy stepped down as the host.
There were 2 contenders that everyone was rooting for as host, either Billy Crystal or The Muppets. It's ok Muppets, I'm sure you'll be invited as presenters to the show. I'm really looking forward to watching the Oscars next year, what about you guys?
MissMalini Says: Damn! I wish it was going to be The Muppets!