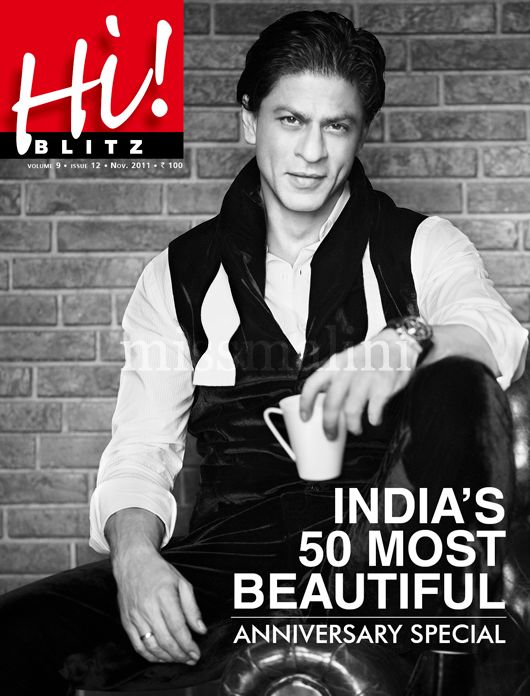 Shah Rukh Khan maybe be the cover star for Hi! Blitz's 50 Most Beautiful People 7th Anniversary Issue, but the celebrities in the magazine are not to be taken for granted. Some of the biggest names, or rather, ALL the biggest names in India are being featured from sportsmen Mahendra Singh Dhoni to starlets like Katrina Kaif.
Here are some of the picture that Hi! Blitz sent us as a sneak peak, I have to say the celebrities are looking rather glossy, maybe a tad bit too much Photoshop? You be the judge. I apologize for the Hi! Blitz watermark, but they gave us the pictures like this! NO so beautiful with the mark across heir faces huh?
Other on the list Sussanne Roshan, Deepika Padukone, Aishwarya Rai Bachchan, Kareena Kapoor, Priyanka Chopra, Imtiaz Ali, Karan Johar, Rabir Kapoor , Saif Ali Khan, Virat Kohli Salman Khan, Vidya Balan, Arjun Rampal, Farhan Akhtar, Hritik Roshan, Sidhartha Mallya. Will your favourite be amongst the mix?