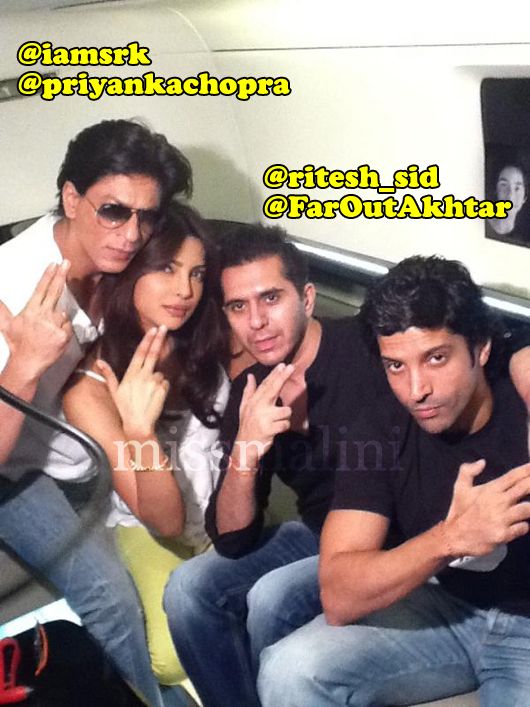 It always warms our hearts when the usually inaccessible stars send out photos to their fans which show off a lighter side to their starry image.
The posed photos in designer duds that feature on magazine covers and spreads are nice, but sometimes, when they just post pix of them having light-hearted fun, it actually makes us believe that they can be "as human as the rest of us, as well!"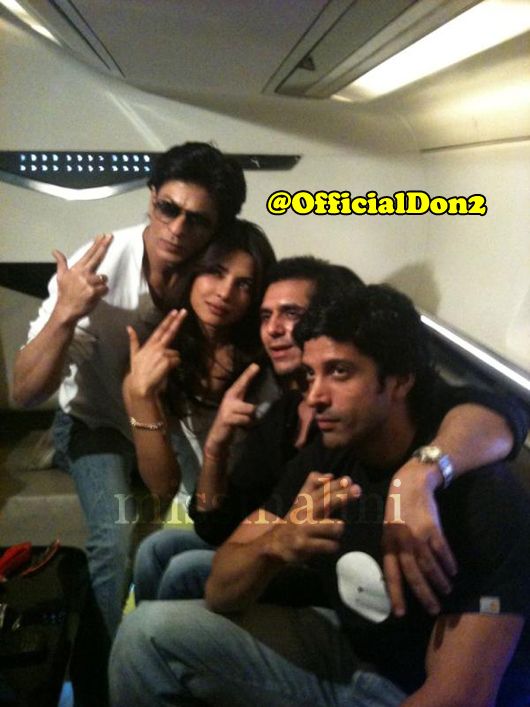 Ritesh Sidhwani, Farhan Akhtar, Priyanka Chopra and Shah Rukh Khan sent out these two cute pix the other day, which were clicked in the "Don's Den".
Of course, it looks like the inside of a Vanity Van and we like the look of these four gorgeous people huddled together.
Keep 'em coming, guys!