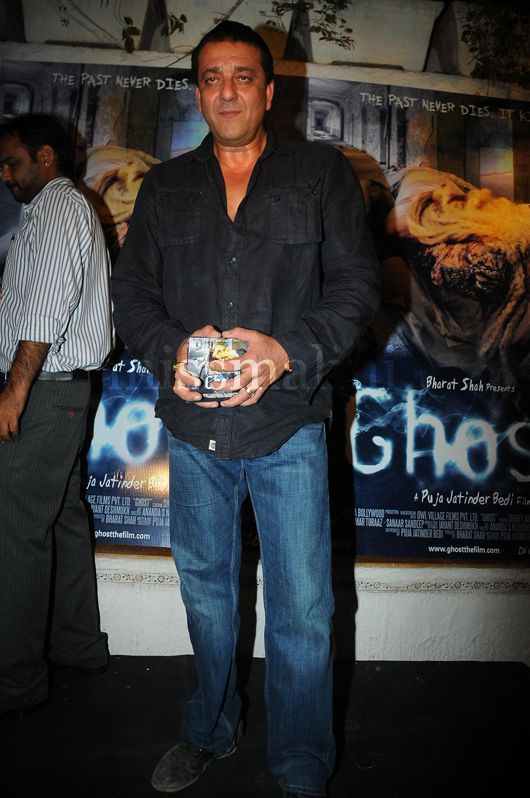 It was a very Bollywood evening on Friday night as Sanjay Dutt released the audio CD of music from the upcoming film, Ghost. The movie stars Shiney Ahuja and ex Miss India Sayali Bhagat and is directed and produced by Puja Jatinder Bedi. In fact, she is the first person to cast Shiney Ahuja after his stint in jail and is also the first to release a film featuring him, post his release.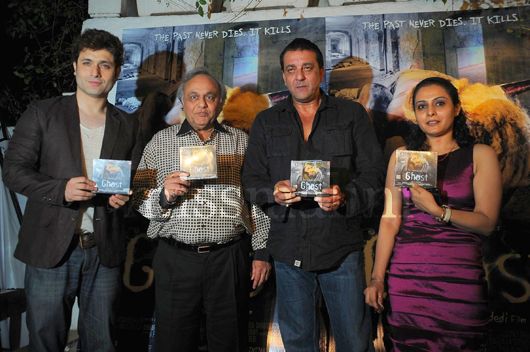 Shiney Ahuja plays a detective in the film whereas the lead character of Ghost is played by a Russian actress called Julia Bliss, who is a gymnast. She was chosen for the role as a lead actress because of the stunts involved. The forte of this film is that the Indian film industry will see an acrobatic ghost for the first time ever.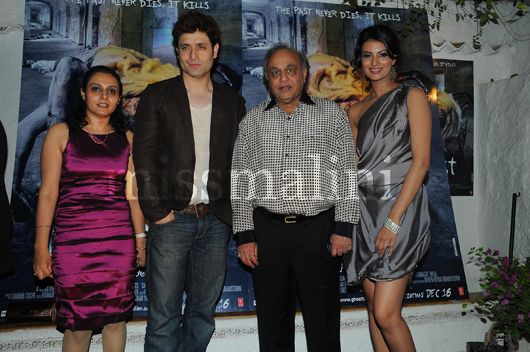 Playing to the gallery at the launch, Sanjay Dutt confessed that he's scared of ghosts and pretended to be afraid while cutting a ghost-shaped cake.
Errr…. if you say so, Munnabhai…!!