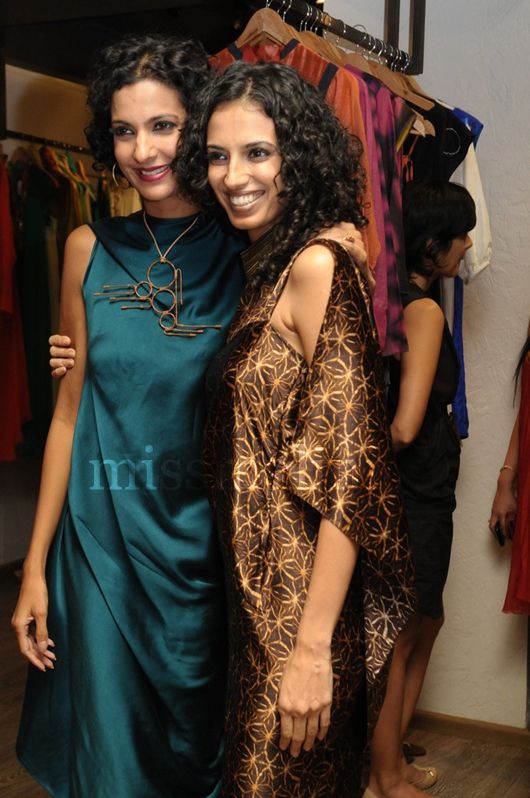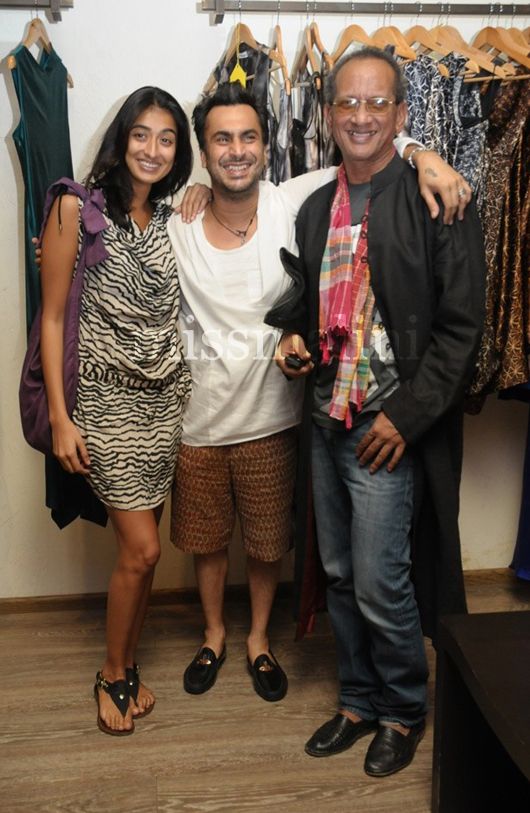 Last evening, a special preview of chic designer wear and jewelry was hosted by Aparna Badlani and Azmina Rahimtoolah of Atosa, along with Mehernaaz Dhondy of Grazia magazine, to kick off the party season. Atosa is a mulch-designer store in Khar (Mumbai) known for its eclectic mix of designers. They presented their take on fashion for the winter season with design veteran James Ferreira (who presented) his Autumn-Winter 2011 collection, Vizyon by Shraddha and jewelry by photographer/designer Shahid Datawala.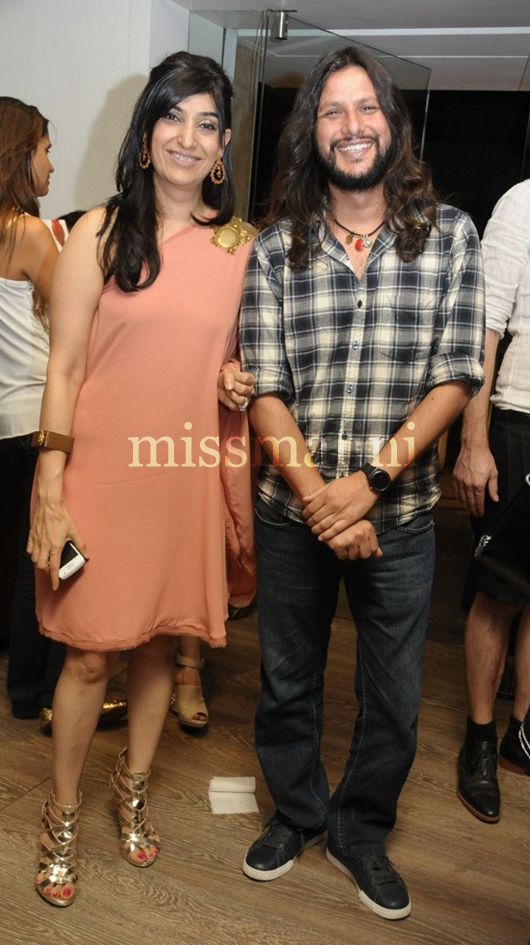 Expectedly, a number of Mumbai's swish set turned up to buy clothes and accessories from all the newest collections. Actress Poorna Jagannathan (of Delhi Belly fame) came dressed in a an outfit by James Ferreira and a choker by Shahid Datawala, model Bhavna Sharma jewelry designer Shaheen Abbas, designers Masaba Gupta and Lascelles Symons, actress Lucky Morani, ex model Marie Lou Phillips, designer Aki Narula, model Binal Trivedi, singer Manasi Scott, designer Anuj Sharma, Anjana Sharma of IMG, Yasmin Morani and Isha Shravani (looking radiant in a gown).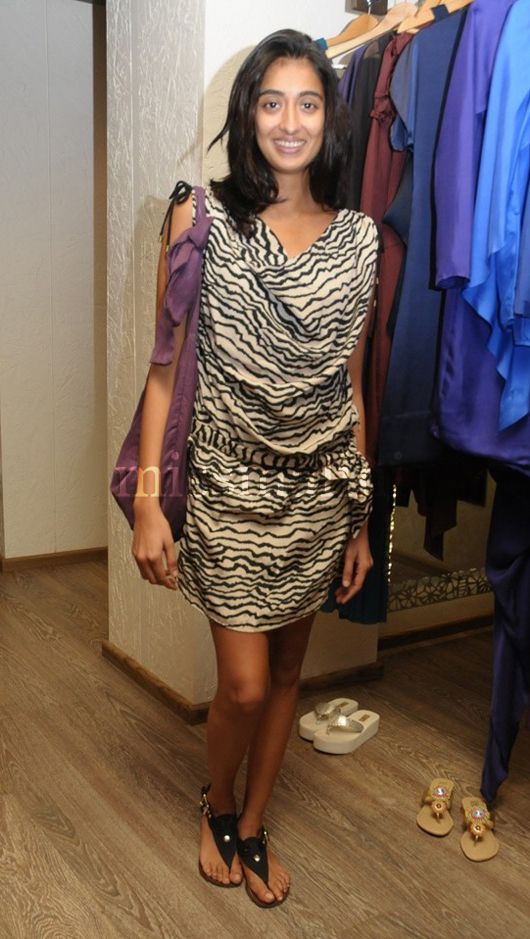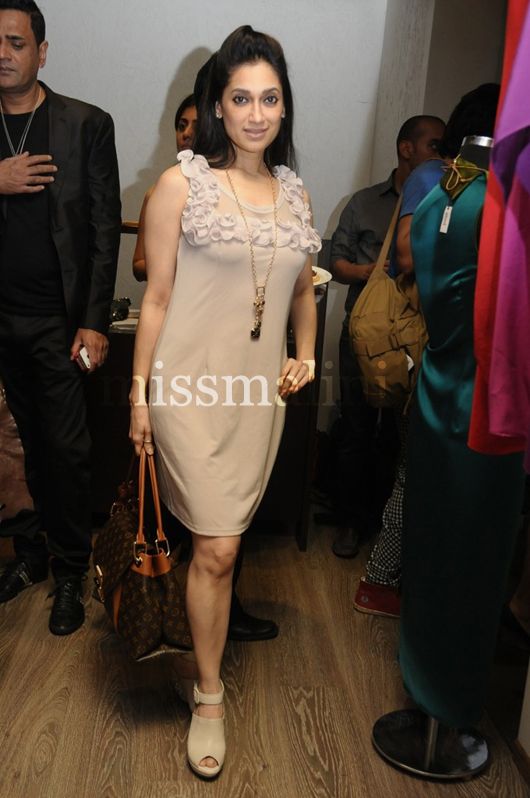 James Ferreira's new collection is inspired by Aesop's fable ' The Hare and The Tortoise'. The collection is about the balance in ecology, responsible fashion and the moral of the fable – perseverance pays. The designer has used flowing satin drapes in forest colors like moss green, golden yellow, teal blue and burnt sienna which are dominated by black.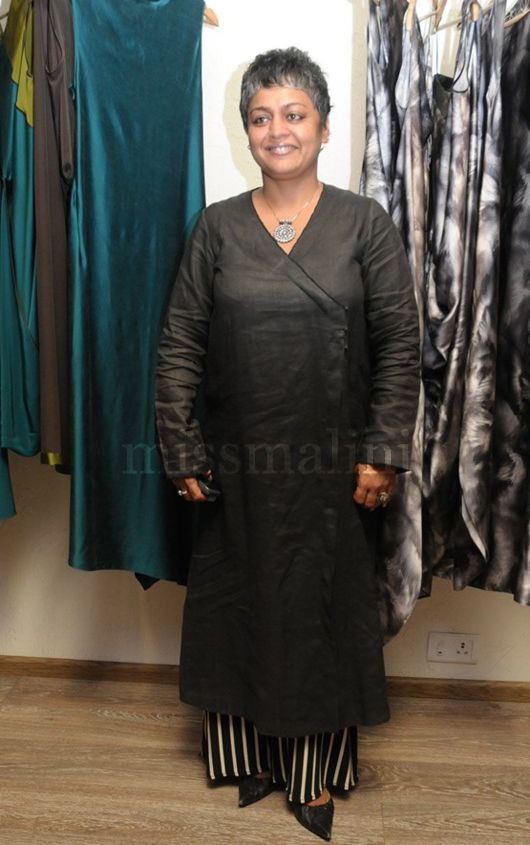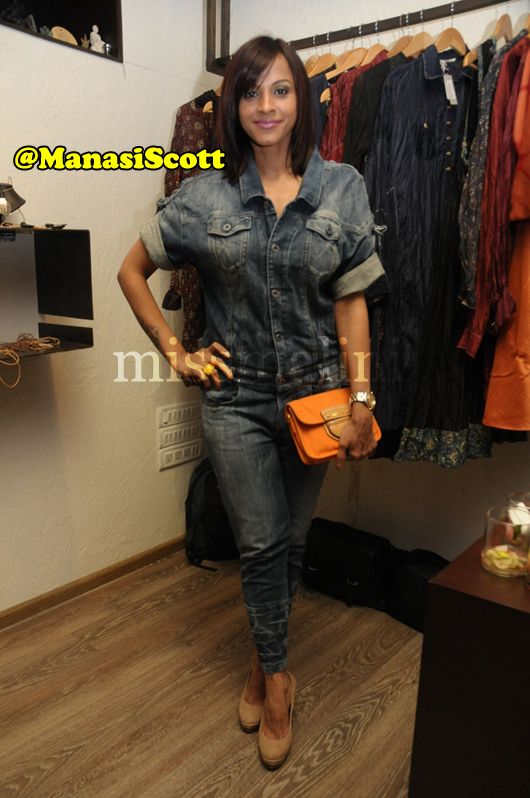 The Vizyon label presents a collection that seamlessly combines retro-chic with a futuristic aesthetic. Inspired by the beauty and intricacies of art-deco jewelry, architecture and the paintings of Tamara de Lempicka, Vizyon's latest collection boasts of avant-garde silhouettes that play ingeniously with symmetry and geometry. Elegant lines and sensual drapes are blended with structured silhouettes and pleats with a futuristic feel. The sparkling jewel tones, ranging from emerald green and sapphire blue to glossy black, romantic pink, warm burgundy, vibrant magenta and radiant yellow, create a sophisticated color palette that exude a sense of nouveau glamour. Hints of gold shine through intricate embroideries while resplendent leather and lamé sheaths add an element of rich vibrancy to the collection.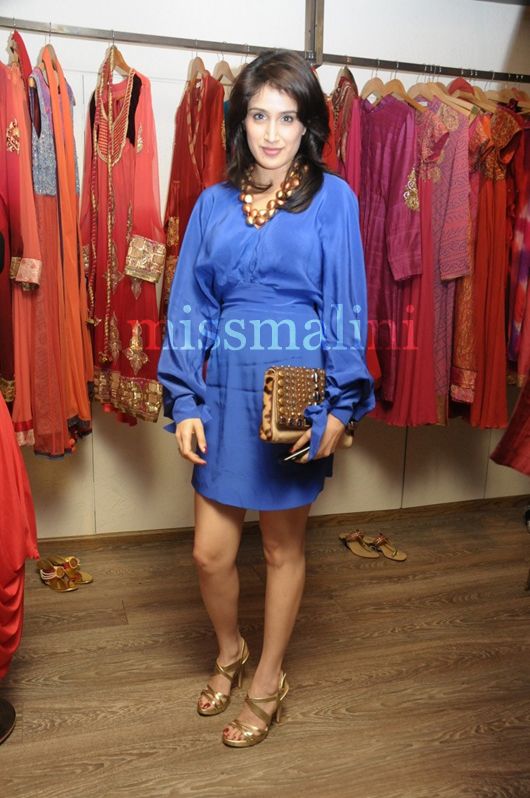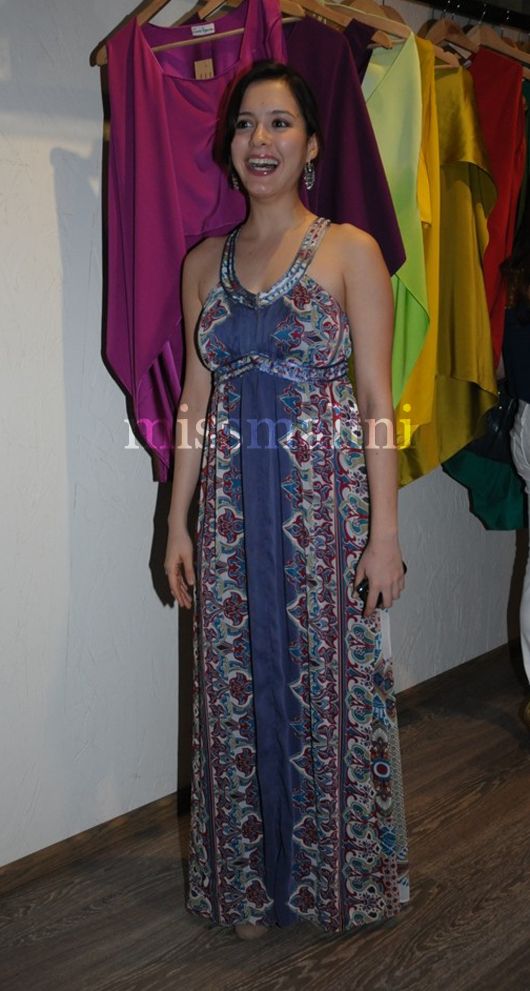 And finally, Shahid Datawala's line of jewelry is inspired by The Great Bombay Sewage System and Table Wear. As the first title suggests, the hand-made pieces are akin to archaic maps  of Bombay's underbelly, literally.  Each copper neck-piece calls to mind Bombay's underground maze of  'pipe-works'.
In Table Wear, vintage cutlery, bent beaten and  twisted gets transformed into sensual objects of architectural beauty. The collections find popularity with women who wear their fashion lightly, with style and wit. There's only one of each piece, giving both collections a singularity.