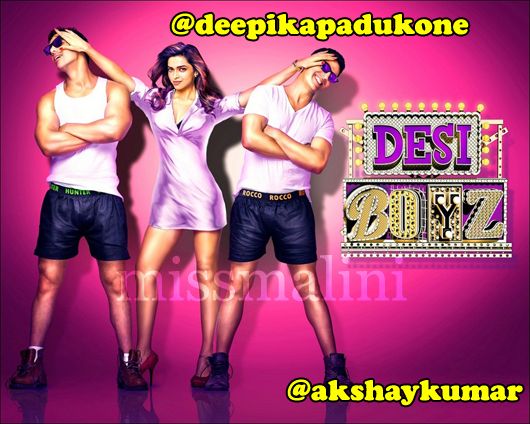 Bollywood stars are usually known by their pet-names (or nicknames) in the industry. And so, you'll hear Kareena Kapoor being addressed as Bebo, Shahid Kapoor being called Shasha, Karisma Kapoor being lovingly called Lolo and Katrina Kaif being called Kat. Some of the others who are known by their nicknames are Salman Khan (Sallubhai), Sanjay Dutt (Sanju Baba), Saif Ali Khan (Saifoo) and Akshay Kumar (Akki).
But, Siddharth Mallya has a really cute name for his rumoured love-interest, Deepika Padukone. What is it? Read this tweet by him:

D Pizzle! OMG! How cute is that? Don't you just love it? And since, D Pizzle really sizzles, the nickname is totally apt! Good one, Sid!