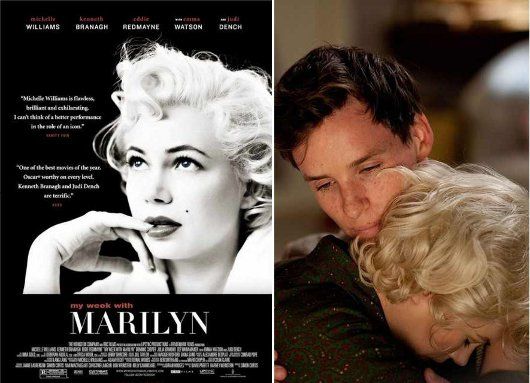 Still captivated by the allure of Marilyn Monroe? Then you might want to check out this new Brit (yeaaaah!) tragi-comedy titled My Week with Marilyn. It cracks the story of a young assistant director's fling with Marilyn Monroe on the sets of The Prince and the Showgirl in 1956. Tickled? Bet you'll be once you watch the trailer.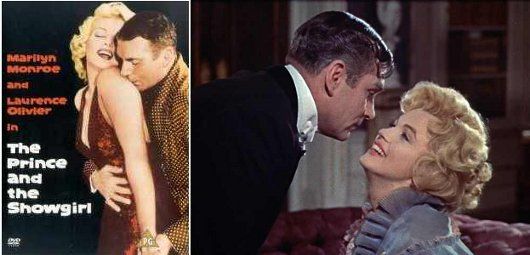 The year was 1956. Britain's most acclaimed actor of the time, (Sir) Lawrence Olivier, looks to Monroe's awe-inspiring celebrity to rekindle his movie career, by casting her in his new film, a light comedy titled The Prince and the Showgirl; while Monroe gets on board hoping that working with the multiple award-winning actor and director will give her the respectability as an actor that she lacks and craves.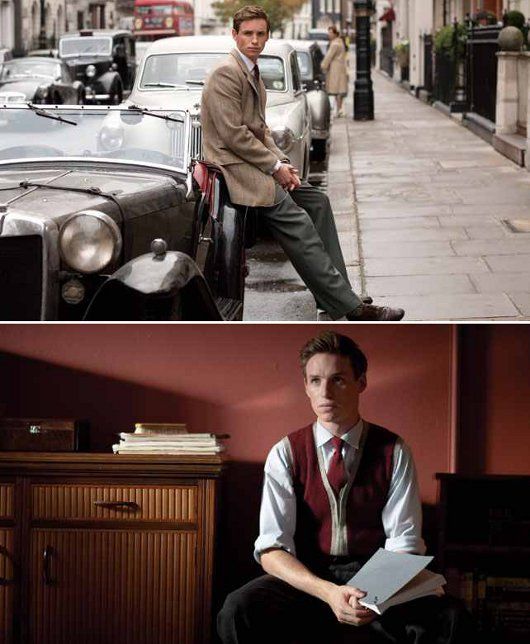 Then, 23-year old Colin Clark enters the scene, hailing from privileged stock he finagles a job as the third assistant director of the film. From the moment Monroe arrives on set at Pinewood Studios in Buckinghamshgire (England), she fluffs takes and turns up late, infuriating the rigorously professional Olivier. She takes a shine on the impressionable Clark, which Olivier notices. So to wangle her to get along with the job on set, he asks Clark to win her trust and affections. The pair spends an intimate week together, totally removed from her Hollywood trappings – which Clark chronicled (along with the goings-on in the set). These memoirs were published in 1995 and 2000 as "The Prince, the Showgirl and Me" and "My Week with Marilyn" respectively, and the film is a mash-up of these two memoirs – attempting to show the vulnerable woman underneath the larger-than-life personality.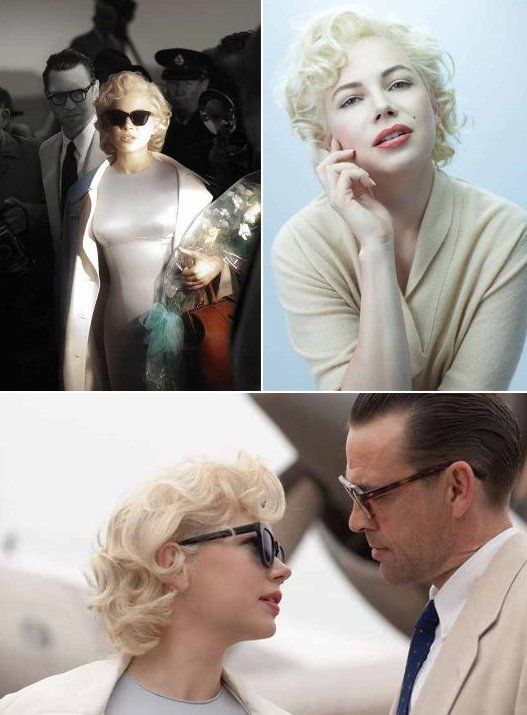 Directed by Simon Curtis, it has quite the star studded cast: Michelle Williams (Monroe), Kenneth Branagh (Olivier), (Dame) Judi Dench, Dougray Scott, Emma Watson, Julia Ormond, a luuuush (<3) Dominic Cooper and the proper cutie that is Eddie Redmayne (Clark). Much to my delight, all Brits except for Michelle Williams, whose performance as the showgirl (incredible how freakishly deep she got into Monroe's psyche!) is already being tipped for an Oscar.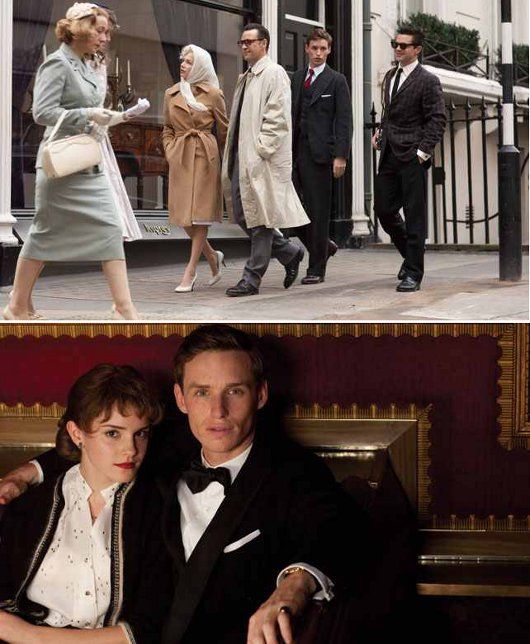 But trust yours truly, ever caught up in consumer frippery, to get bogged down with the costumes ‒ even when there's a stellar cast as this creating magic on screen. For this I blame Jill Taylor, the film's costume designer, whose Fifties costumes might just be the most wearable period drama attire ever. Since the film was about showing the private side of Monroe, she was dressed in American sporty clothes for a major part of the film; her neutral palette wardrobe still looks right today ‒ in 2011. I particularly loved the menswear, the double-breasted jackets, the classic-collared Turnbull & Asser shirts, the heavyweight flannels, the knitted ties and the V-neck slipovers, yes, all of it. This is one classically stylish flick.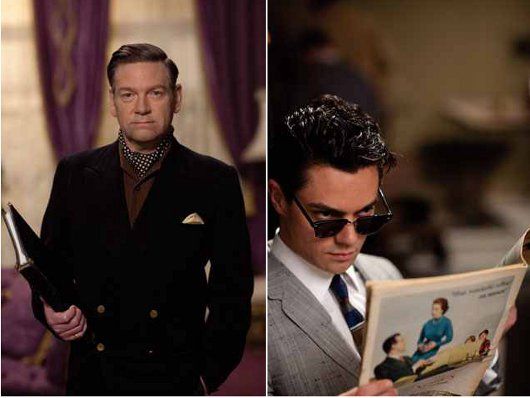 Thoroughly promising, no? Hope you find it every bit as brilliant as I did… 🙂