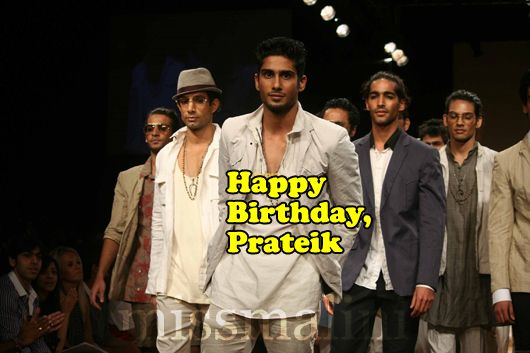 He's only a few films old but he's already firmly left his imprints in an industry which is notorious for being fickle about the glamour factor. And Prateik (he prefers not to use his father's surname, Babber), is in no way conventionally glamorous (like a Hrithik, Salman or John).
In fact, he's gawky and shy and seemingly introverted. But what stands out for him, is his own sense of style.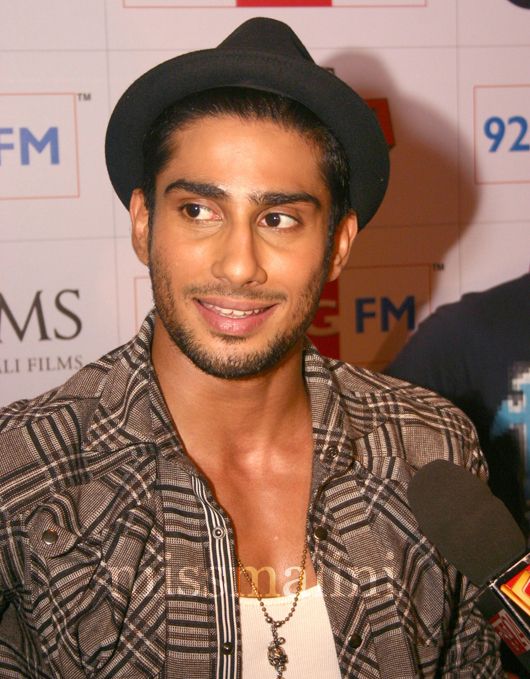 I remember seeing Prateik in 2004-2005 at rave parties at Razzberry Rhinocerous in Mumbai. He was scrawny, wore torn jeans and a singlet, lots of bracelets on his wrists and had long hair which he would tie-up into a kind of knot on top of his head. Then, three or fours years later, I suddenly see him on screen in Abbas Tyrewalla's Jaane Tu Ya Jaane Na and noticed that the boy was now morphing into a heartthrob. Prateik was now a poster-boy and everybody wanted a piece of him.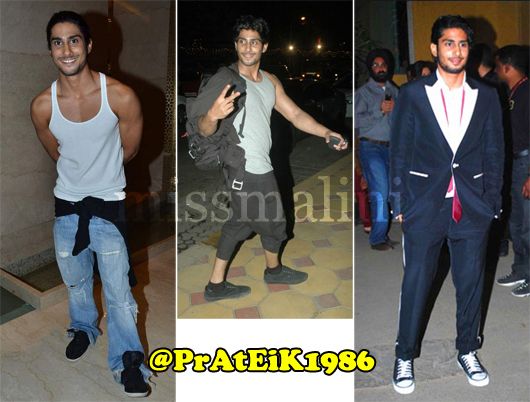 His unshaven look, eyes exactly like his mother's, tanned skin and sinewy-muscular body have become Prateik's sex-appeal. And he emphasises all of it with his own sense of style. Torn jeans, sneakers and singlets are a fashion staple for him and when he does "dress up" he gives the look a unique twist of his own. For example, on lesser mortals, the look on the extreme right, would look ridiculous. He's casually thrown a tie around his neck and worn sneakers with a dress suit! That's sacrilege for the haute-couture set! Yet, on Prateik it looks endearing!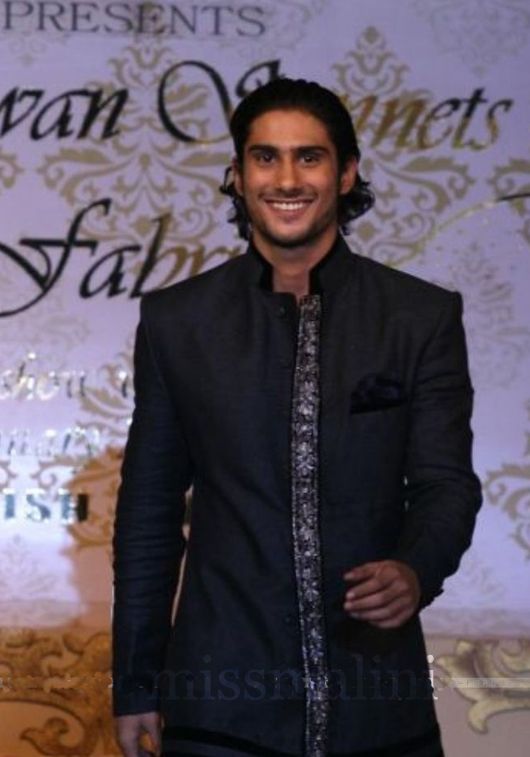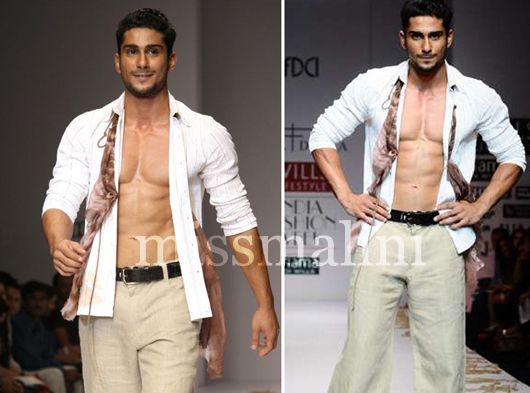 The boy has now become a ramp favourite as well. His first catwalk appearance was for Kunal Rawal's Cuban-inspired collection at Lakme Fashion Week a few seasons ago. He looked painfully shy and unsure on the ramp, almost like a deer caught in the headlights of a car. But last season in Delhi, he confidently strolled down the ramp at Wills India Fashion Week with Kalki Koechlin for designer Rina Dhaka. The two were in Delhi to promote My Friend Pinto and Rina had roped them in to be her show-stoppers.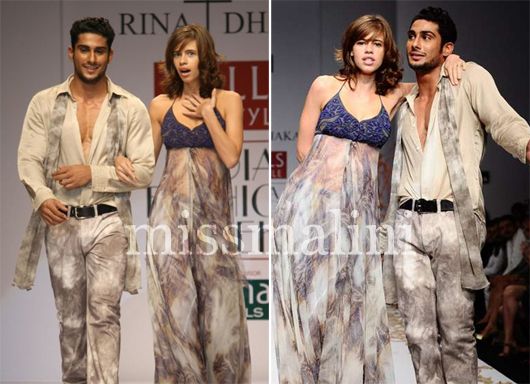 Clearly, Prateik is one of those few people who plays by his own fashion rules and is unapologetic about the fact that he's not into sporting flashy labels to impress anybody.  His dress-down, hippy-style is carefully cultivated and we definitely approve!
Happy Birthday, Prateik, from all of us at MissMalini. We wish you a fabulous year ahead!