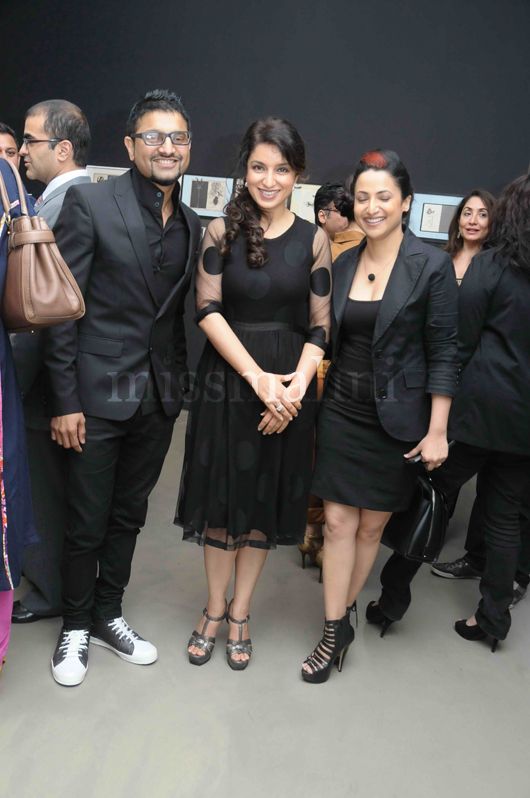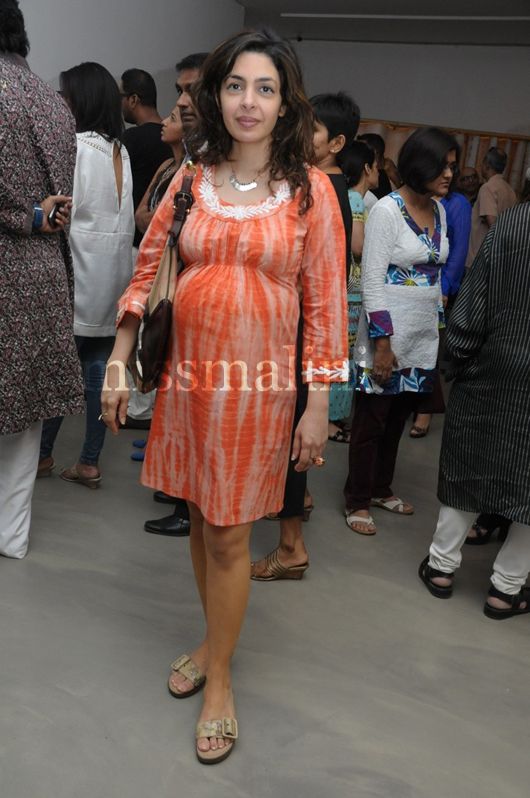 Artist and sculptor Sunil Padwal hosted a preview for his solo show after a gap of four years, with wife Tanuja Padwal at Gallery BMB in Mumbai on Thursday evening. And as far as the celebrity guests were concerned, almost the entire who's-who of Mumbai – ranging from artists, gallery owners, corporate chieftains, businesswomen, photographers, designers and more – made sure to attend Sunil's special evening.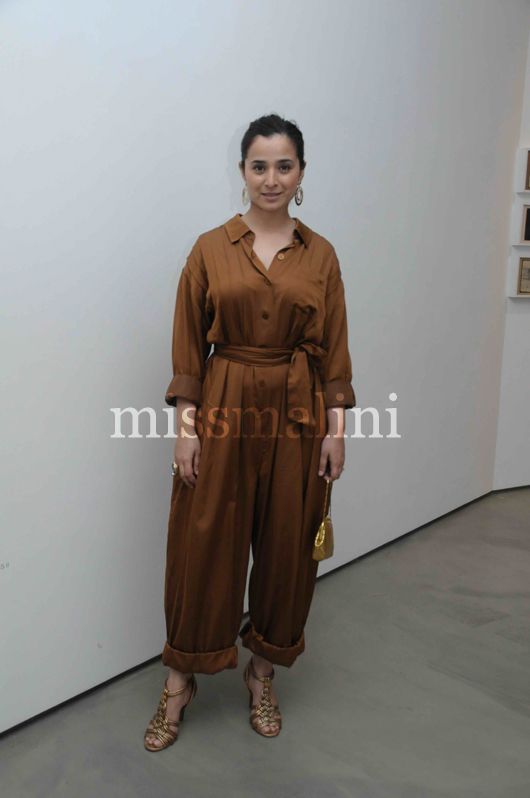 Called Soloiloquies – Notes From The Drawing Book, this series of drawings by Sunil is an attempt to bring a form to all that unsettles you, all the fragmented expressions – affected by hundreds of questions. This particular feeling of your own observation of reality you want to express in some ways – is a kind of a monologue or rather, a soliloquy. These drawings are a culmination of those layers of expressions intended to give the illusion of unspoken reflections.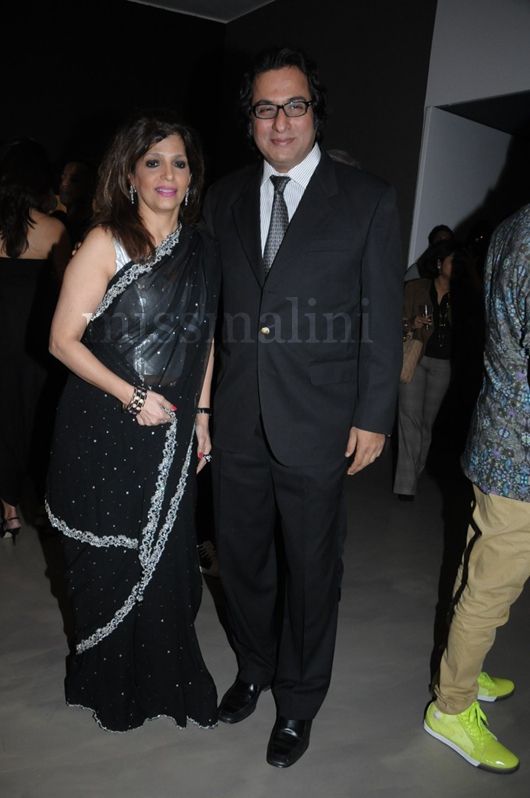 Seen admiring Sunil's breathtaking work were Harsh Goenka, Pinky Reddy, Nawaz Singhania, Sharmilla Khanna, Sangeeta Chopra, Shireen Gandhy, Azeem and Sameena Khan, Narendra Kumar, Rashi Uday Singh, Nisha Jamwval, Suchitra Krishnamoorthy, Priya Patodia, Bose Krishnamachari, Arzan Khambatta, Julius Macwan, Akanksha & Amitabh Nanda, Vikram Bawa, Ash Chandler with Juneila, Jaydeep & Seema Mehrohtra, Zeba & Rajesh Kohli, Talat and Bina Aziz, Parvez and Roshni Damania and Atul Kasbekar amongst many others.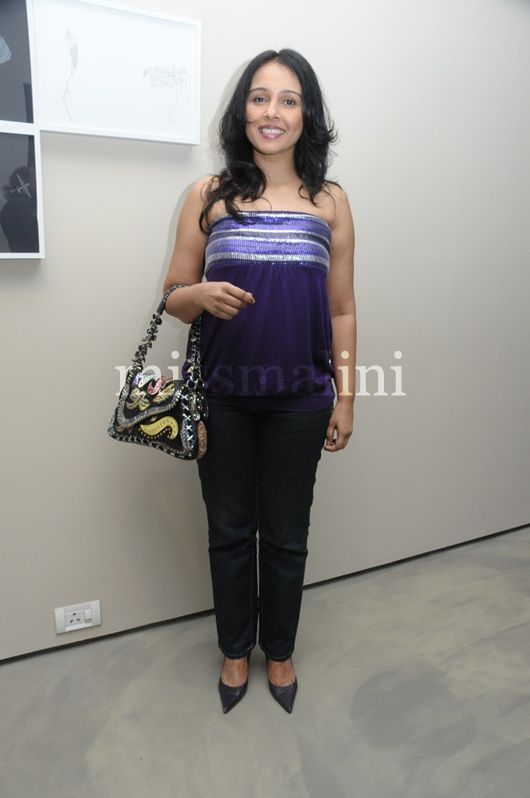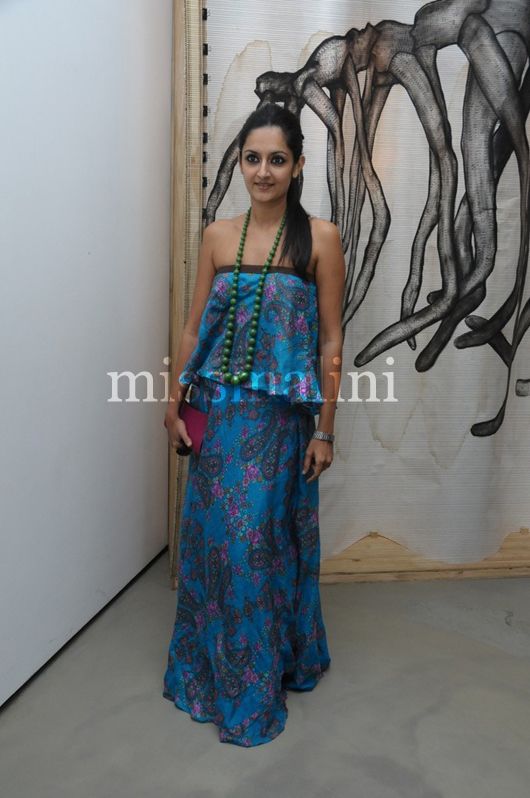 Says Sunil, about his paintings, "Although inspired by reality, they are however semi abstract and fictional – a metaphoric imagery letting way for hundreds of overlapping thoughts. While depicting and transforming these sensitive thoughts into line drawings, the line played an integral role in creating a new form, far more complex and intricate. These drawings are my voice, a way of questioning and looking at the reality of the noisy polluted fragile life of ours."